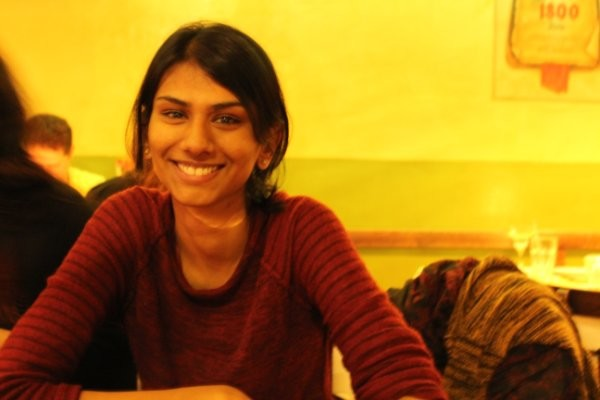 Dream, persevere, pursue, achieve.
I design, optimize and execute studies identifying the roles of human transcription factors and PCNA-interacting proteins as sources of endogenous DNA damage. I also develop and optimize techniques like fluorescence-assisted cell sorting, CRISPR and mutational analysis to address the research question. I write, edit & review grants and manuscripts prior to submission and then perform peer-review for data-driven and review-based manuscripts. Lastly I supervise and provide technical training to graduate students and present research work at scientific and departmental seminars.
WHY DID YOU CHOOSE THIS FIELD?
Growing up, I had a keen interest in genetic engineering and molecular biology. I pursued my undergraduate degree in Biotechnology. During this time, I lost my dad to cancer, rather quickly. This dramatically changed my perception on the importance of research. I went on to do my Masters in Molecular Medicine and PhD in Molecular Oncology at the Georg-August University of Medicine. My thesis was focused on targeting the tumor suppressor protein p53 and means to target it using drugs. In my postdoc, I am focused on understanding the origin of cancer at a slightly different angle.
WHAT DO YOU LOOK AT & THINK, "I WISH YOUNGER ME WOULD HAVE KNOWN THIS WAS POSSIBLE?"
Whatever you set out to do, you can definitely achieve it with consistent hard work and motivation.
WHY DO YOU LOVE WORKING IN STEM?
Because at any given point of time prior to publication, only I know (as well as my PI) what question I am addressing, and what could be the mechanism/ phenotypes responsible for mediating this effect.
BEST ADVICE FOR NEXT GENERATION?
Dream, persevere, pursue, achieve.
"When they (scientific experiments) go low, you go high (try to understand why it is not working)."