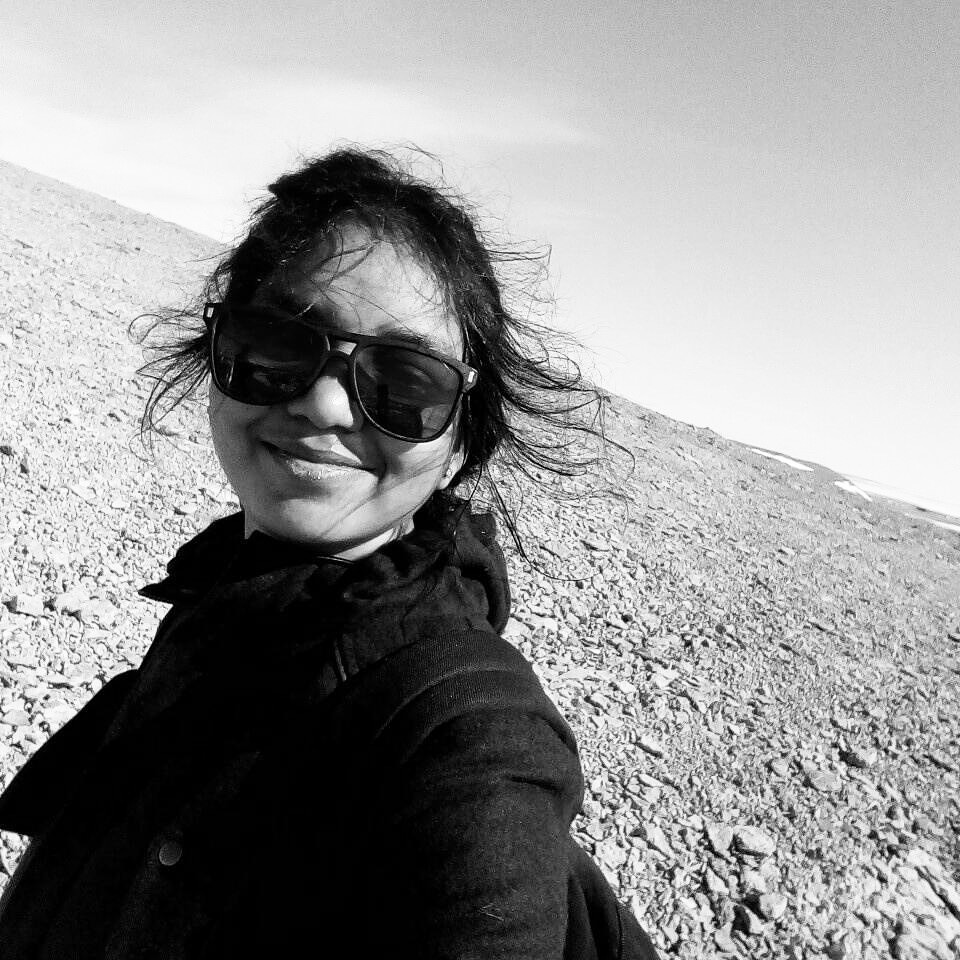 Doctoral Fellow in Astrobiology, The Open University
Know yourself – that is the root.
I am an experimentalist. I go to the laboratory and find ways to help answer the big question – was there life on Mars? My day to day job at AstrobiologyOU involves conducting chemical and biological experiments under the artificial Mars conditions and understand how the signatures of life can be preserved within Mars-like substrates and be detected via instruments working on Mars. Also, to understand the possibility of finding life on Mars, my job has taken me to the various parts of this planet – from hot to cold deserts, from the Arctic to a kilometer deep mine, and ultimately, to NASA's Goddard Space Flight Centre.
WHY DID YOU CHOOSE THIS FIELD?
I would say curiosity and awe. When I first came to know about the idea of life beyond Earth, it suddenly opened a new vast arena for me to think and question. I feel astrobiology takes you to the very core of you. It is a beautiful combination of science and philosophy. When you say – understanding the origin, evolution, and distribution of life on Earth and beyond – for me, it has a deeper meaning. It is pure science, but it also means the exploration of your own existence. In a nutshell, I am awed by my ability to be awed by the depth of the question – Are we alone? That is what inspires me the most!
WHAT DO YOU LOOK AT & THINK, "I WISH YOUNGER ME WOULD HAVE KNOWN THIS WAS POSSIBLE?"
WHY DO YOU LOVE WORKING IN STEM?
STEM is my ladder to reach out to my dreams and aspirations. I believe that you have that creative liberty whichever field you work in. For me, STEM is that zone where I challenge myself and get that creative satisfaction.
BEST ADVICE FOR NEXT GENERATION?
I have always believed that the path to lead a fulfilling life is strongly synced with the kind of person you develop into. Things do not always go well in life but if you know that you have that right stuff, you draw your strength from that "knowing," and you keep on going. So, it is very important to know yourself – that is the root. It is not advice but you can consider it as a testimony that dreams do come true – just try and stay there, believe in the virtue of your desires and the message you want to convey, stay true, and keep doing what you need to do to meet your goals, even if it is just a small thing, and the rest will follow. That is what I do.
"Do ordinary things with extraordinary love." - Mother Teresa