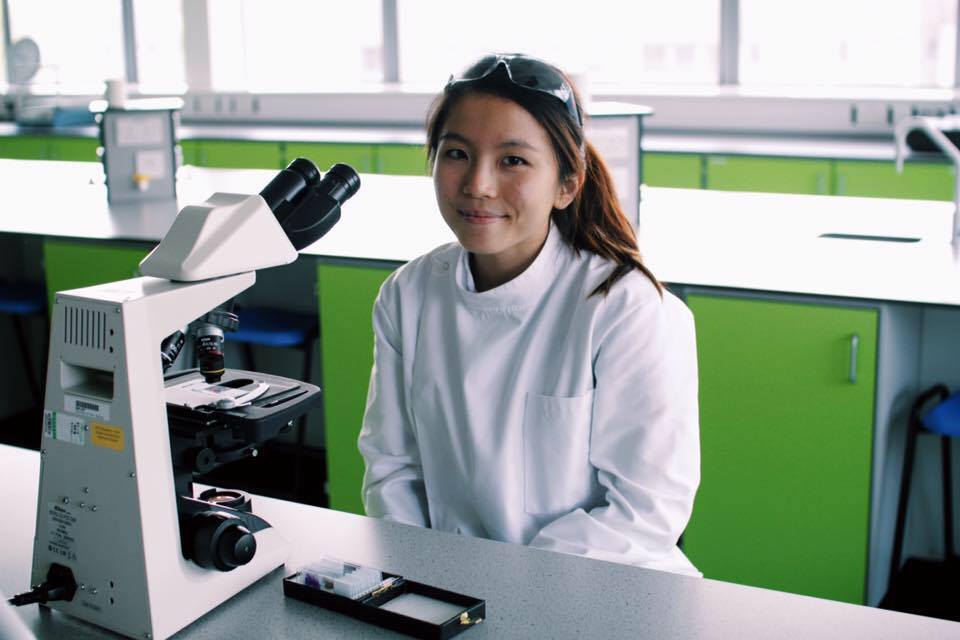 PhD in Molecular Plant Sciences, University of Edinburgh
Never stop learning and never stop exploring topics outside of your interest.
I am developing CRISPR gene editing tools for micro-algae, the future of food, biopharmaceuticals, biofuels and many more.
WHY DID YOU CHOOSE THIS FIELD?
I learnt about the Golden Rice project during high school. It is a humanitarian project that tackles vitamin A-deficiency blindness in poor countries by genetically engineering staple rice to produce vitamin A, turning it orange. The project showed me that synthetic biology and genetic engineering can be used tackle global problems. The ability to alter the genetic blueprint of life opened up a world of wonder, creativity and opportunities. It has many successful applications in today's world such as synthetic insulin produced by genetically engineered bacteria. With so many synthetic biology possibilities to choose out there, I decided to focus on improving the genetic engineering technology itself to make it more efficient.
WHAT DO YOU LOOK AT & THINK, "I WISH YOUNGER ME WOULD HAVE KNOWN THIS WAS POSSIBLE?"
I wish I knew that despite coming from a developing country and despite being a woman, you can be recognised and you can make yourself heard using your own effort, strength and humility.
WHY DO YOU LOVE WORKING IN STEM?
STEM shows that science is interdisciplinary. I get amazed how each field complements each other with beautiful chemistry. I wake up everyday looking forward to new discoveries, experiences and stories to fulfil my curiosity and crave for more knowledge.
BEST ADVICE FOR NEXT GENERATION?
Never stop learning and never stop exploring topics outside of your interest. It opens many doors for you, increase your awareness and shapes you into a humble and sophisticated person.
"Curiosity is the best gift bestowed by nature."