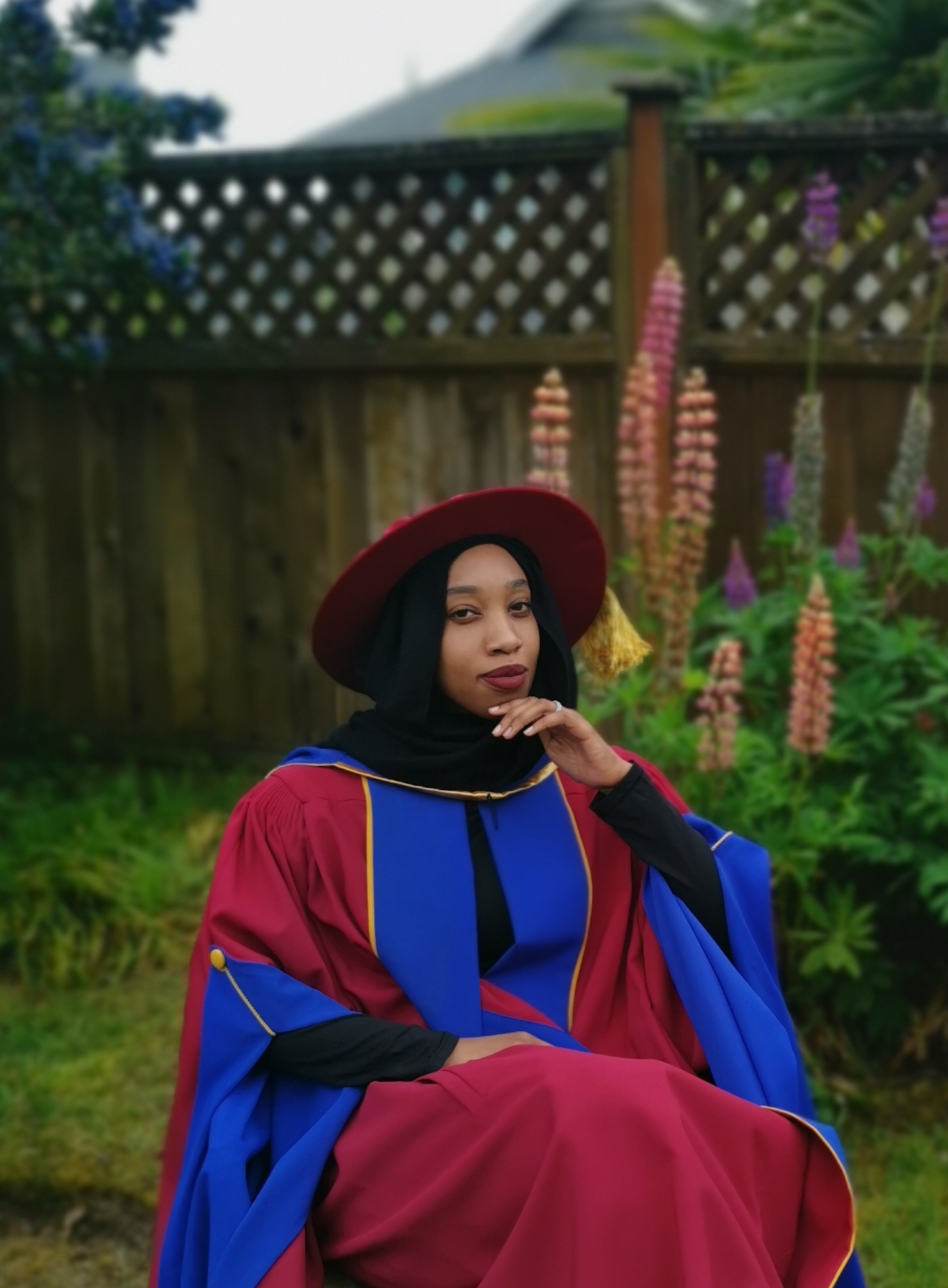 Postdoctoral Research Fellow, UK Dementia Research Institute in Edinburgh
Dream big, work hard, and enjoy the ride.
I'm a neuroscientist interested in the blood-brain barrier, a structure that protects your brain from harmful things that may be travelling in your blood. For my research project, I'm assessing changes that the blood-brain barrier undergoes in diseased states.
WHY DID YOU CHOOSE THIS FIELD?
I've always loved STEM, but there were a few stellar individuals, teachers, and professors that encouraged me to pursue a STEM career. Dr Mae Jemison was one of the early players; my little mind was blown when I saw her photo for the first time. I thought, "Wow! Someone just like me has been to space!" My teachers in primary and secondary school, though too many to list out by name, were also inspirational. Dr Peter Bolton, my first-year biology professor from Richmond: the American International University in London, made learning about the human body really cool, and Dr Paul Lipton, my Neuroscience 101 professor after I transferred to Boston University, opened my eyes to the universe of the brain and I've been in pursuit of learning about the brain ever since.
WHAT DO YOU LOOK AT & THINK, "I WISH YOUNGER ME WOULD HAVE KNOWN THIS WAS POSSIBLE?"
I had to think long and hard about this question. Most things that have happened in my life, I knew were possible (with preparedness and opportunity, of course). I can't take credit for that feeling though; that confidence was a product of my mother's benevolence. She never made it seem like any of my present-day achievements were unachievable for me. I'm eternally grateful for that feeling.
WHY DO YOU LOVE WORKING IN STEM?
I love the mystery of not knowing the answers to my research questions. I love the camaraderie that often exists in STEM, and the friendships I've made along the way.
BEST ADVICE FOR NEXT GENERATION?
Dream big, work hard, and enjoy the ride. Do not be afraid to pursue careers where you do not see faces like your own. You can be that first face, that first domino in inspiring an entire generation of kids to pursue what you once pursued.
Not a quote, but I always listen to Mary J. Blige's song, 'Just Fine' when I need inspiration. In fact, I listened to it before every single one of my IGCSEs (my secondary school exams)!

Here's the pre-chorus:
"I like what I see
When I'm looking at me
When I'm walking past the mirror;
No stress through the night,
at a time in my life
[I] ain't worried about if you feel it;
Got my head on straight, I got my mind right,
I ain't gonna let you kill it;
See I wouldn't change my life, my life's just fine."