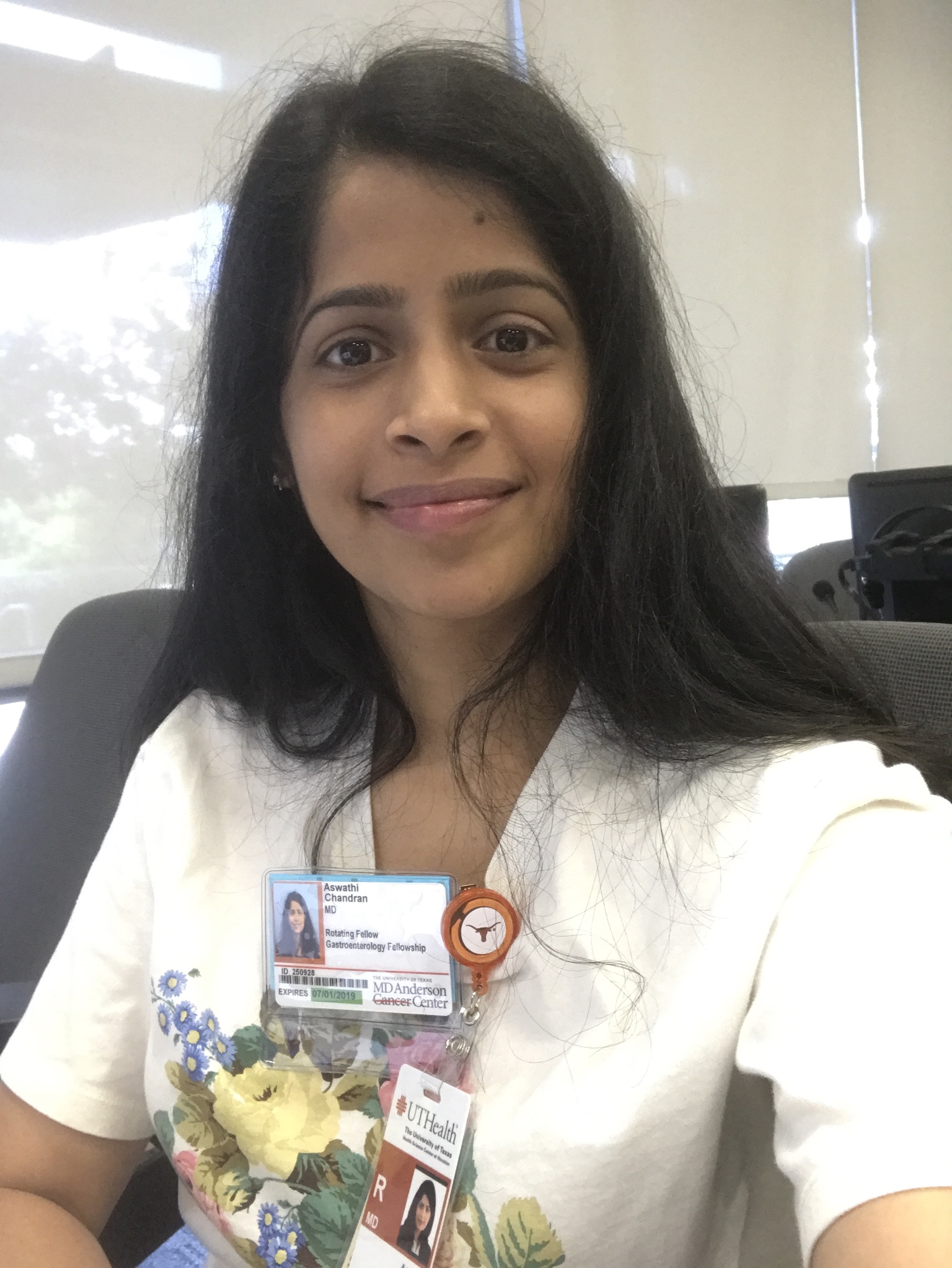 Gastroenterology Fellow, University of Texas Health Science Center
Never let your dreams down.
Physician specializing in diagnosis and management of gastrointestinal disorders such as acute gastrointestinal bleed, liver cirrhosis, pancreas disorders in patients. Goal is to provide comprehensive care, preventive management, and relief through timely treatment.
WHY DID YOU CHOOSE THIS FIELD?
My father is an orthopedic surgeon and as my role model, was instrumental in my interest in medicine. Watching him care for his patients, the immense love and gratitude showered on him by everyone, showed how gratifying this field is. During internal medicine residency, it was managing the bleeders in the ICU with endoscopic procedures that I found exhilarating. The right combination of having in depth medical knowledge to be able to save people, and at the same time being skilled like a surgeon to take timely action makes this field unique.
WHAT DO YOU LOOK AT & THINK, "I WISH YOUNGER ME WOULD HAVE KNOWN THIS WAS POSSIBLE?"
I have always aspired to be a doctor, but coming from a small town in India, I never expected to be part of such a big academic system, coached by some of the world's leading doctors in the field and get to research the cutting edge of Gastroenterology. But it's happening! You got to keep the dream alive and believe in yourself.
WHY DO YOU LOVE WORKING IN STEM?
I wake up looking forward to learning new skills, improving my knowledge and honing my craft, because everything is a step towards providing the best possible care for my patients and more importantly saving lives for a better tomorrow.
BEST ADVICE FOR NEXT GENERATION?
Never let your dreams down. Being independent in life is critical and a successful career gives personal sense of being and strength. Find your passion, inner calling. STEM disciplines require perseverance but there is always an assured reward at the end. There is nothing more satisfying than helping someone be healthier and happier in life, it is unlike any other profession as the results are instant. It just makes life all the more beautiful and purposeful.
"Make the most of the cards you are dealt with"