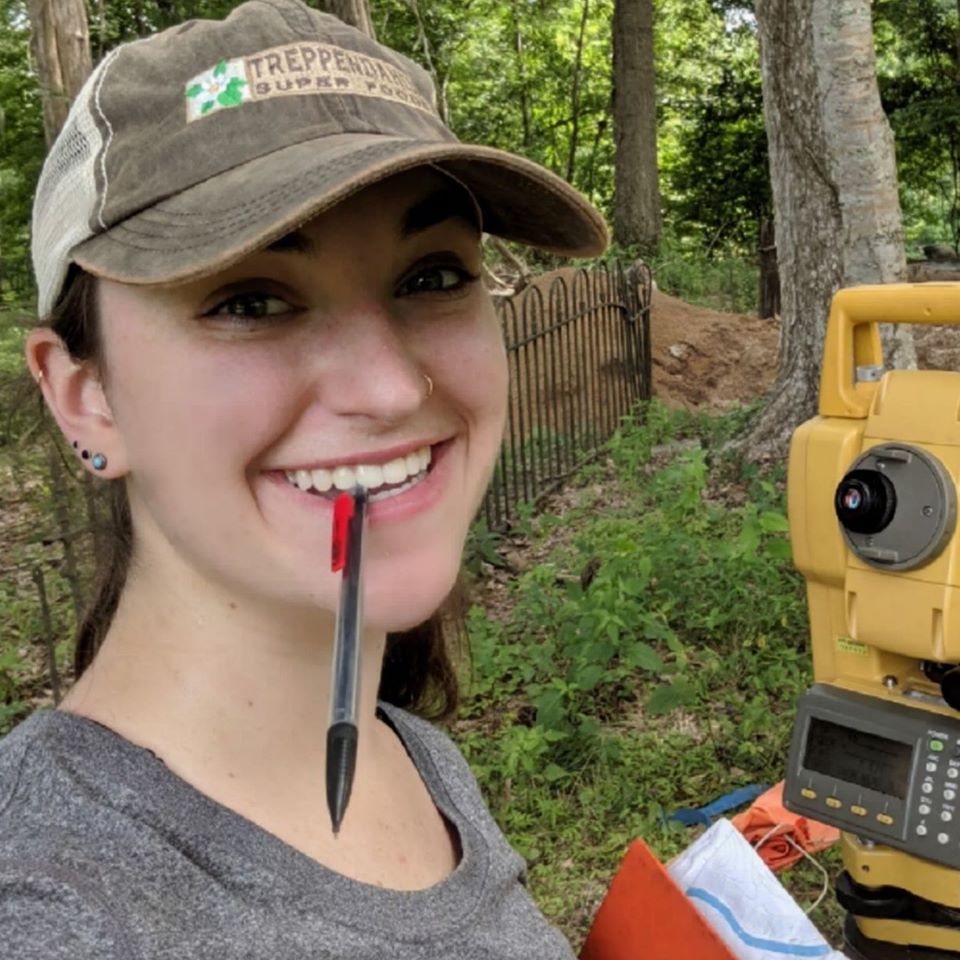 Graduate Student in the Department of Anthropology at the University of Pennsylvania
Never apologize for your mind or your passion to know more.
I am an anthropological archaeologist, focusing my studies on Southeastern North America. While my work has taken me numerous places, I tend to I specifically work up and and down the Mississippi River. My work attempts to examine narratives of collapse and resilience from a household perspective during the Mississippian Period (roughly AD 900-1400). Through this perspective, I attempt to address how average individuals were affected and responded to stressors associated with the decline of elite control of sociopolitical centers, whether this be through changes in foodways, security, or shifts in cultural identity.
WHY DID YOU CHOOSE THIS FIELD?
Archaeology, and the study of anthropology as a whole, is rarely included in K-12 public education curricula in the United States. My own educational experience as a student from a rural farming community in North Carolina was no exception. That said, I had the opportunity to
take numerous history classes while in grade school and became engrossed with stories of the past. My parents fostered this fascination by driving – sometimes for hours – to take to me to various historical sites or museums, allowing me to make physical connections to my history lessons. Through these visits, I came to realize that a significant aspect of the past was often missing from my classroom history lectures: the stories of the common person. An approach to the past that relies solely on textual records that are "written by the victors" or people in
positions of power is not equipped to tell these stories. In contrast, the discipline of anthropological archaeology provides a scientific framework through which we can explore the full scope of past human experiences, including the everyday lives of diverse peoples.
WHAT DO YOU LOOK AT & THINK, "I WISH YOUNGER ME WOULD HAVE KNOWN THIS WAS POSSIBLE?"
When I was younger, I never would have thought it possible that I would not only become the first person in my family to attend a four year college and then go to graduate school to continue studying this passion, but that I would receive a National Science Foundation Graduate Research Fellowship to aid in these pursuits!
WHY DO YOU LOVE WORKING IN STEM?
Working in the broader world of STEM is a constant reminder of how much 'good' we are capable of generating in this world. At times when the world seems endlessly bleak, I remember how countless women are working to research, teach, create, and foster a better future. My own work in STEM is like one big mystery. I wake up looking forward to researching and putting together pieces of evidence to help explain the experiences of people in the past, with the hope of sharing and learning from their stories.
BEST ADVICE FOR NEXT GENERATION?
To all those girls hoping to one day pursue a path in STEM, open yourselves to boundless curiosity, admitting when you are wrong, and to a life time of always learning. Never apologize for your mind or your passion to know more. This world isn't always kind, but that should never stop you. The world needs you, young women from every background, to push the limits of what we know. We pursue STEM because the world needs our minds, hearts, and voices.
You will always be enough. You will be brilliant.
"Research is formalized curiosity. It is poking and prying with a purpose." - Zora Neale Hurston