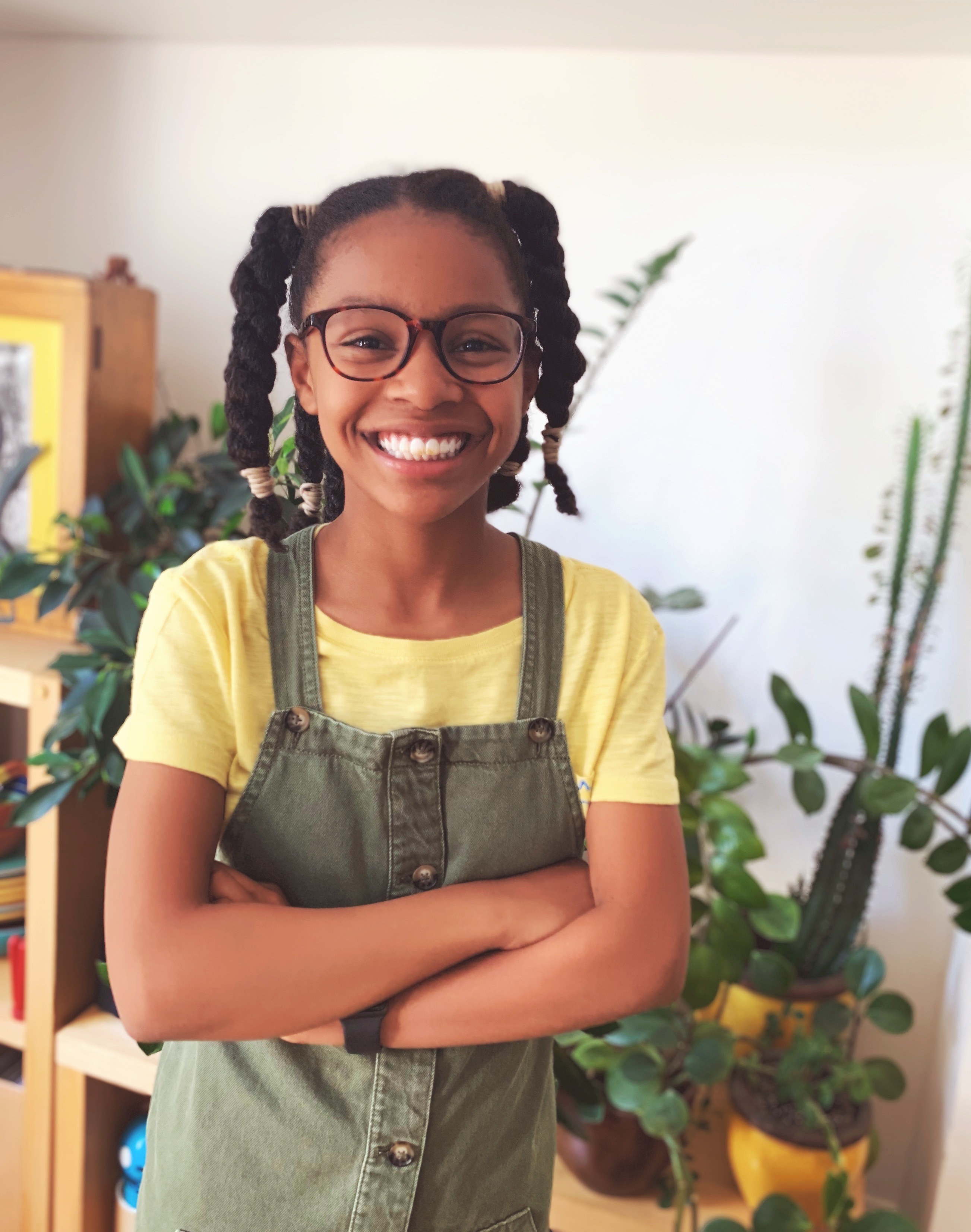 Maker, Coder & Founder of Girls Into Coding
Do not be afraid of being afraid to try things
I create opportunities for girls aged 10-14 to engage in STEM activities through hands-on physical computing, coding, and robotics workshops.
WHY DID YOU CHOOSE THIS FIELD?
I started coding & attending physical computing workshops at 7 (I am now 12). They were fun, so I began going to loads of similar events and continued to explore what I was learning at home. To share my skills I started co-running coding workshops alongside two adult mentors & soon took on the responsibility for preparing & leading my own for CoderDojo.
I became aware that the majority of attendees at my workshops were boys and so, two years ago I founded 'Girls into Coding' to encourage more girls to give it a go. Girls into Coding offers girls aged 10-14 an opportunity to explore Coding, physical computing & robotics through engaging workshops. The events are free to attend and with the help of my mum, I reach out to women & girls doing cool things in the world of STEM, inviting them to give lightning talks at GIC.
WHAT DO YOU LOOK AT & THINK, "I WISH YOUNGER ME WOULD HAVE KNOWN THIS WAS POSSIBLE?"
When I was 10 years old I fundraised to provide free computing kits and STEM-themed books to the girls at my events. If I had the confidence to reach out to the wider tech community earlier, then perhaps even more girls could have benefited from the kits and books.
WHY DO YOU LOVE WORKING IN STEM?
I love making stuff; it gives me a chance to be creative and resourceful. I get to handle different components and the things that I make and projects that I've worked on have given me opportunities to experiment, invent, discover, share, network, collaborate, challenge myself, and grow.
I really love sharing the skills that I have learnt and it's great seeing the look on someone's face when they get their code or their components to work.
BEST ADVICE FOR NEXT GENERATION?
I have learnt to be resilient and positive; not being afraid to try things. When faced with a new project, I find that it helps to focus on one bit at a time and not to become overwhelmed. Don't worry about doing things perfectly!
The advice I would give for the next generation would be to, 'not be afraid of being afraid to try things''. I would also say, 'that you and your ideas don't have to be perfect to be valued' and 'be positive and resilient'.
You must never be fearful about what you are doing when it is right - Rosa Parks