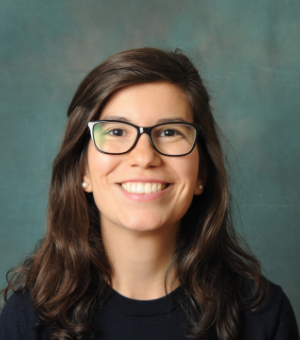 DPhil Candidate, University of Oxford
Speak up! We need you to change the world, girls.
I am an experimental researcher working on engineering plants for increased yield. I focus on the metabolic engineering of photosynthesis, which has great potential for improving crop productivity. This will be key to ensure that sufficient food supply is available for everyone in the coming decades.
WHY DID YOU CHOOSE THIS FIELD?
I chose to study Biotechnology at university since I found Biology really fascinating at school. At the time of choosing a degree, I was also starting to be interested in food and how it is made. Learning how to make bread, yoghurt and beer sounded very appealing!
Once at university, I learned more about genetic engineering and started to be more curious about the production part of the food chain and agriculture. I started to grow tomatoes at home and chose subjects that were more related to plants.
I then became more interested in the molecular side of biology, and how you can tweak genes to get amazing results. You can generate tear-free onions, purple tomatoes, and plants that detect bombs in the field!
After my BSc and MSc, I decided to pursue a PhD where I could apply my knowledge to make a change and have focused on improving photosynthesis to tackle food insecurity.
WHAT DO YOU LOOK AT & THINK, "I WISH YOUNGER ME WOULD HAVE KNOWN THIS WAS POSSIBLE?"
Looking back, I am super proud of having been able to stay in amazing labs all over Europe, and of course, getting into Oxford!
WHY DO YOU LOVE WORKING IN STEM?
I love how open and diverse this field is. There is room for all kinds of people and opinions. As a researcher, I also enjoy how every day is different and the flexibility to decide (to a certain extent) how my day will look like.
BEST ADVICE FOR NEXT GENERATION?
Speak up! We need you to change the world, girls.
"The only limit is the one you set yourself."