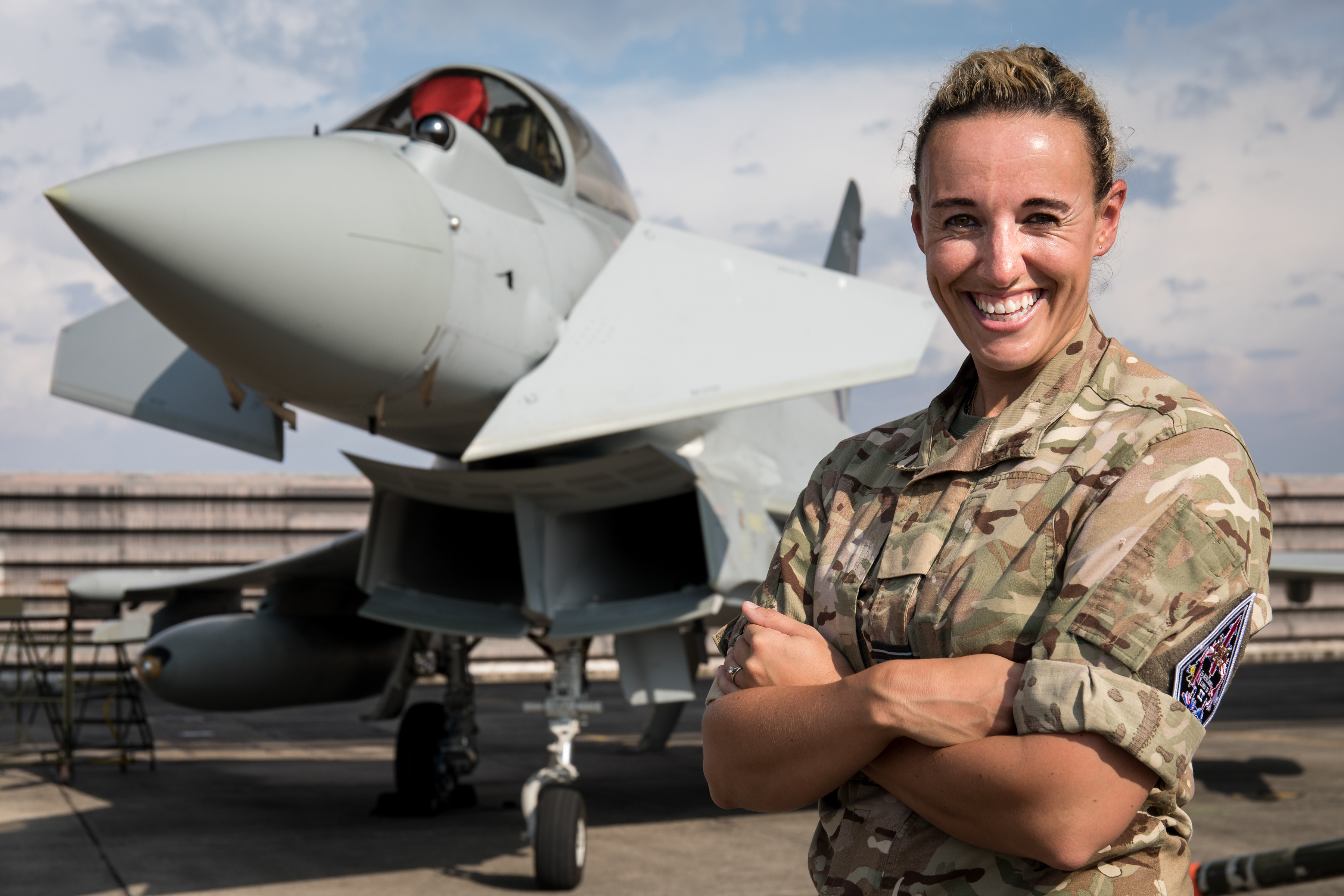 Medical officer, Royal Air Force
Dream big and don't be frightened to go for it!
I make sure the people that help keep our aircraft and pilots in the air are fit for their job and the demands that military life throws at them. Our pilots are an extension of the aircraft. I make sure that they function as well as the aircraft does. I have to understand the demands of the aircraft and how it can affect the pilots performance.
WHY DID YOU CHOOSE THIS FIELD?
I've always loved science, I studied biomedical science before medicine but I loved engineering and aviation especially long before wanting to become a doctor. The RAF has allowed me to combine my love of science, engineering and medicine.
WHAT DO YOU LOOK AT & THINK, "I WISH YOUNGER ME WOULD HAVE KNOWN THIS WAS POSSIBLE?"
I was told I would never get into medical school by a teacher. I struggled with my straight science a-levels and didn't get the grades I needed for medical school. So I went to East Africa to teach science at a girls school then went to study Biomedical Science where I figured out how to study. I've now been a doctor for 12 years. It took a bit longer but I'm a better doctor and officer for having taken a different path.
WHY DO YOU LOVE WORKING IN STEM?
You never know whats coming through your door. Is it a medical condition that means I need to think about how operating our aircraft needs to be changed so that the person can carry on working, an injury that needs to be fixed so that someone can deploy overseas and support vital military operations or does someone just need an impartial ear to listen. The people and the variety make the job for me.
BEST ADVICE FOR NEXT GENERATION?
Dream big and don't be frightened to go for it! If you have a setback, don't give up, make a new plan and keep going. The journey to reaching your goal will be all the more exciting!
In heavy winds even the lightest of objects can become deadly projectiles