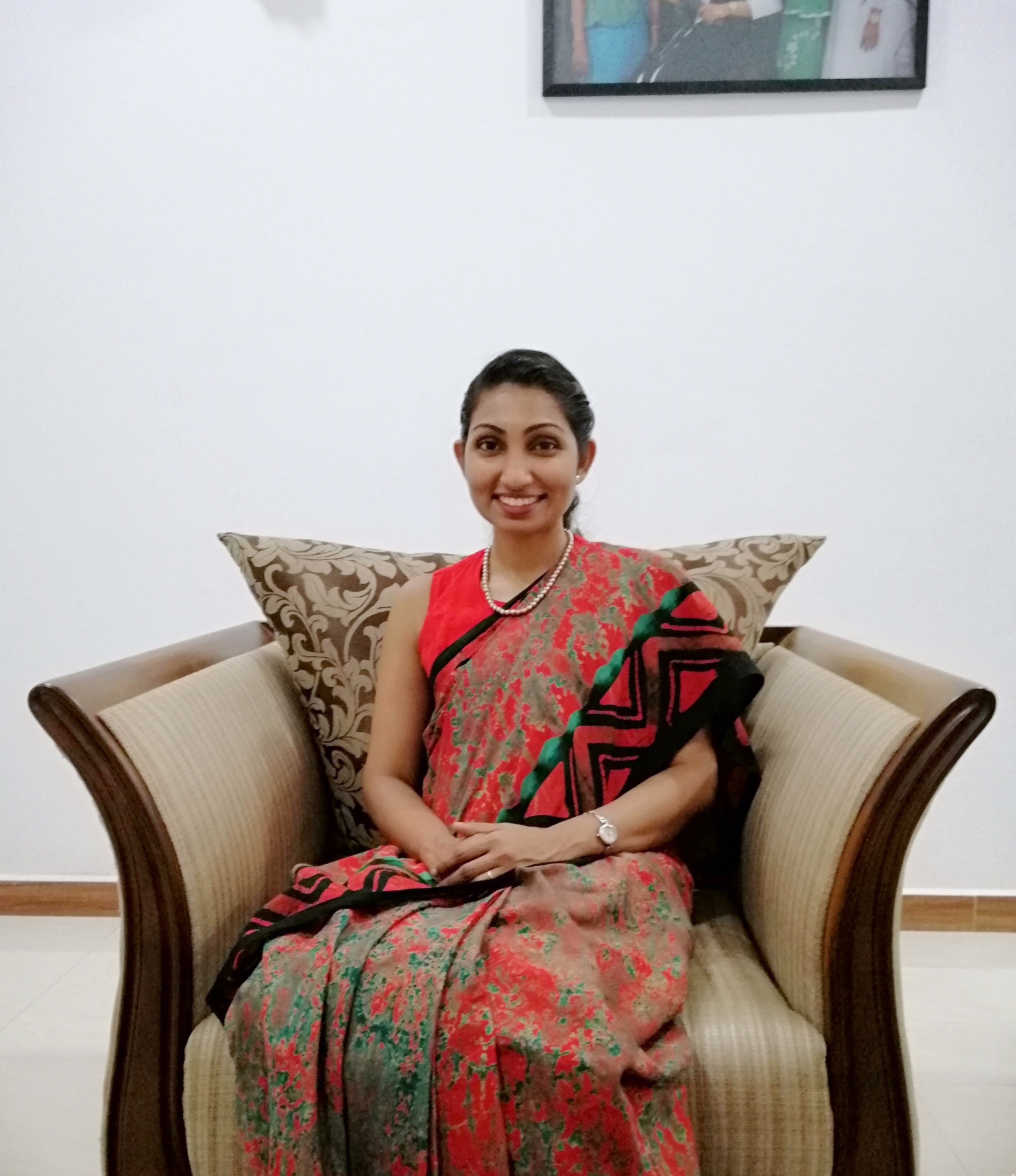 Beenuka Shiranthani Kumari Wickramatunge
Psychologist, Co-Founder of Prathibha Psychological Rehabilitation and Resource Center, Visiting Psychologist at Nawaloka Medical Center and Asia Hospital
Make your passion, your profession.
A psychologist plays an important role in today's world. We help people to have more successful career, healthy relationships, self-confidence, educational success,effective communication skills etc. As a Psychologist working with individuals with Developmental Disabilities, I got the opportunity to teach them necessary skills required to have an independent life in the society. By conducting awareness workshops and trainings in slum areas, I as a team help the children to protect themselves from violence and abuse. By opening a Rehabilitation Center for Individuals with Autism and other related Developmental Disabilities, I am fortunate enough to help them and their families to have a better life.
WHY DID YOU CHOOSE THIS FIELD?
I was very fond of reading and watching psychology based stories from a very young age. Among them, "A beautiful mind" movie was my favourite. This love for Psychology led me to write a Psychology - Fiction during my A/L days. I spent months to find details about Schizophrenic patients and their behaviours. And this book won the best science-fiction award in 2007 which was organised by University of Peradeniya. I grew up looking at the quote, my mom once pasted on a wall, which says "Be wise like an owl, listen like an owl". It made me well trained to listen to others from a very young age. This never ending love towards Psychology and my passion for teaching guided me towards the field of Mental Health.
WHAT DO YOU LOOK AT & THINK, "I WISH YOUNGER ME WOULD HAVE KNOWN THIS WAS POSSIBLE?"
I still remember the day I received my award for the book I wrote, from this renowned personality. He admired it and said "you have a future in this field". I wasn't sure at that point of time. Now I feel extremely happy looking at those memories.
WHY DO YOU LOVE WORKING IN STEM?
I am a person who loves to take multi disciplinary approach. STEM is the best foundation for people who thinks like I do. My next target is to join in with a Research where I can take a multi disciplinary approach.
BEST ADVICE FOR NEXT GENERATION?
Make your passion, your profession. Go as far as you can. World needs Passionate Professionals.
"Difficult Roads Often Lead To Beautiful Destinations"