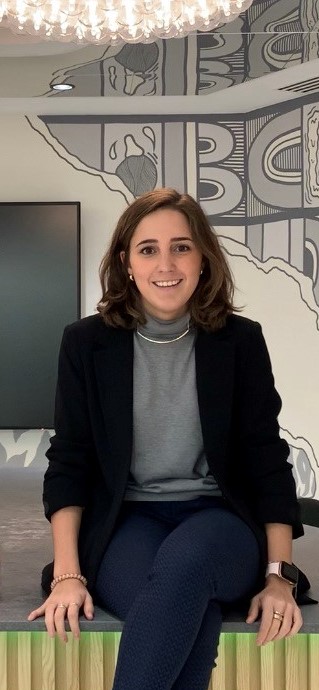 Associate Consultant, The Boston Consulting Group
You do you, only following your gut will help you reach your full potential.
Consulting is like being a doctor for companies. I specialise in digital consulting where we help companies solve their toughest problems using technology. I am passionate about the field of digital healthcare and how to use technology to advance healthcare companies.
WHY DID YOU CHOOSE THIS FIELD?
I chose this field because I realised that to one day build my company I needed to understand how to connect business and tech. Specialising in digital consulting seemed the perfect intersection between tech and business AND it has given me an extremely varied opportunity. In just 2.5 years I have been able to work on 6 projects, 7 countries and 3 industries, always using tech.
WHAT DO YOU LOOK AT & THINK, "I WISH YOUNGER ME WOULD HAVE KNOWN THIS WAS POSSIBLE?"
I wish younger me had known that it is possible to be both an engineer as well as extremely social & engaged in extracurriculars. Since I was a kid, I have always been passionate about joining lots of extracurricular activities and having a social life apart from academics. People told me that I should focus, but it just wasn't me, I am ENERGISED by VARIETY. There is not a unique path to be an engineer, so you do you, each one of us is unique and special.
WHY DO YOU LOVE WORKING IN STEM?
I love working in STEM because I love cracking problems. More than ever, I love working in STEM now because to succeed in Technology transformations you also need to transform People. I wake up every morning, energised by the impact technology can have in people and by the potential of bridging the gap between business and tech.
BEST ADVICE FOR NEXT GENERATION?
The best advice I would give them is there is not a unique path to be an engineer, so you do you, each one of us is unique and special and only following our gut will help us reach our full potential.
Extract from Steve Jobs: "Don't be trapped by dogma which is living with the results of other people's thinking instead follow your heart and intuition, they somehow already know what you truly want to become".