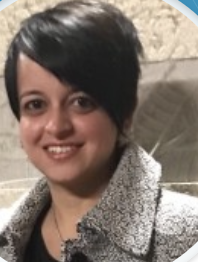 Lead Data Scientist, AI Enterprise
Follow your heart. I mean study/work in a field where you are truly curious and learning everyday
I help companies derive insights from data and make data driven decisions to increase their revenue and connect better with their customers.
WHY DID YOU CHOOSE THIS FIELD?
The field of data science excites me because this has the potential to be applied in many industries and to transform many industries. I wanted to completely understand ( and continually learn) machine learning and artificial intelligence to be on top of the new era that it is helping to usher in. I am a trained computer scientist with a PhD in Computer Engineering and the thought of learning a new field that expands my skill set excited me a lot.
WHAT DO YOU LOOK AT & THINK, "I WISH YOUNGER ME WOULD HAVE KNOWN THIS WAS POSSIBLE?"
Changing my career mid-way. Jumping industries!
WHY DO YOU LOVE WORKING IN STEM?
I feel that STEM democratizes the mental skill. As long as you understand/know the concepts and how to apply them, you can make it work in STEM. You dont have to be from any region or of any gender to excel in STEM. Its truly in the mind.
BEST ADVICE FOR NEXT GENERATION?
1. Math/stats are super fun! If one does not understand it from textbook, go to Youtube or online blogs where there are intuitive explanations of hard concepts. 2. Follow your heart. I mean study/work in a field where you are truly curious and learning everyday. Do what you actually have fun doing. 3. Failure is a part of the process. Don't be afraid of failure. It will help you grow.
"What you seek is seeking you!" And "In the middle of every problem lies an opportunity."