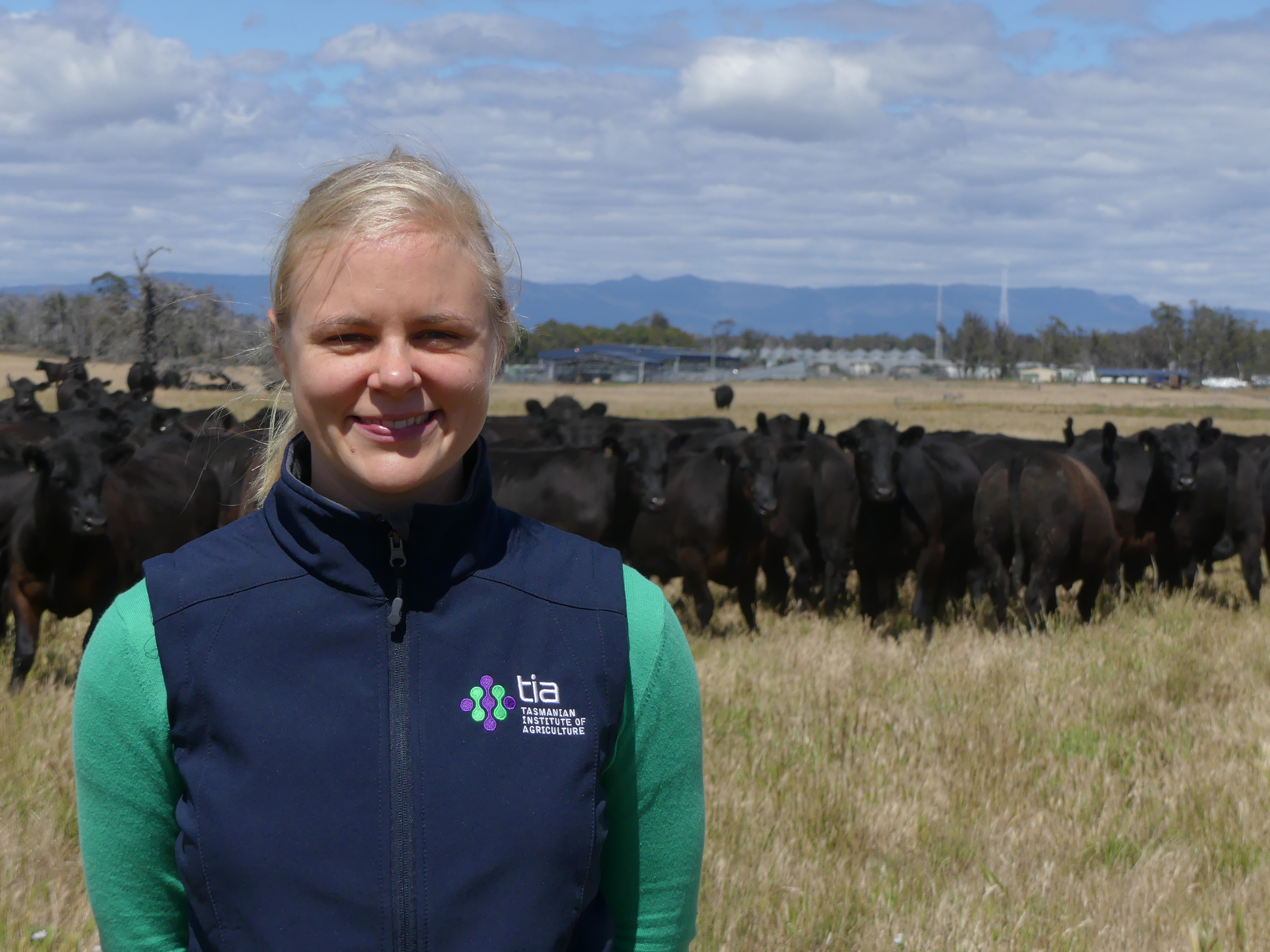 Lecturer in Pasture Science, Tasmanian Institute of Agriculture, University of Tasmania
Don't let anyone tell you it's not possible.
I teach about pasture (what cows and sheep eat). I also do research about the link between soil and plant nutrition and human and animal health. I work on both beneficial nutrients (e.g. micronutrients) and contaminants (e.g. heavy metals or radionuclides)
WHY DID YOU CHOOSE THIS FIELD?
I didn't do science at school, or maths, or geography or anything else relevant to my current job! I went to art school, which teaches you to think very broadly and critically, which is super useful as a scientist. I then starting working in an interactive science centre as an explainer- performing shows and explaining exhibits. Once there, I realised that I like science, and was good at it! I enrolled in university to study science, and LOVED it! I became obsessed with plants, and in particular how they take up nutrients. I was particularly inspired by my lecturer, Dr Neil Willey (UWE, Bristol, UK). In my third year of university, I worked in industry at a physics laboratory where they use neutrons to look at the subatomic structure of materials, and I realised I wanted to be a researcher for the rest of my life. I started my PhD, and loved it- one of my supervisors, Prof. Martin Broadley (University of Nottingham, UK) was particularly inspiring- he works on plant nutrition for human health. Since then, I've used my experience from my PhD to build research programs that use the wonder that is plants to improve both human and animal health. I wouldn't do anything else!
WHAT DO YOU LOOK AT & THINK, "I WISH YOUNGER ME WOULD HAVE KNOWN THIS WAS POSSIBLE?"
Moving 10,000 miles away to take up a career as a lecturer.
WHY DO YOU LOVE WORKING IN STEM?
I love the fact you get to do different things every day. I love inspiring my students to love plants. I also appreciate the chance to study something that is useful- I love plants, but I especially love using them to improve the lives of animals and people.
BEST ADVICE FOR NEXT GENERATION?
Don't let anyone tell you it's not possible. The patriarchy exists- people will try to stop you from achieving your potential- don't let them.
"I wish it need not have happened in my time," said Frodo. "So do I," said Gandalf, "and so do all who live to see such times. But that is not for them to decide. All we have to decide is what to do with the time that is given us."