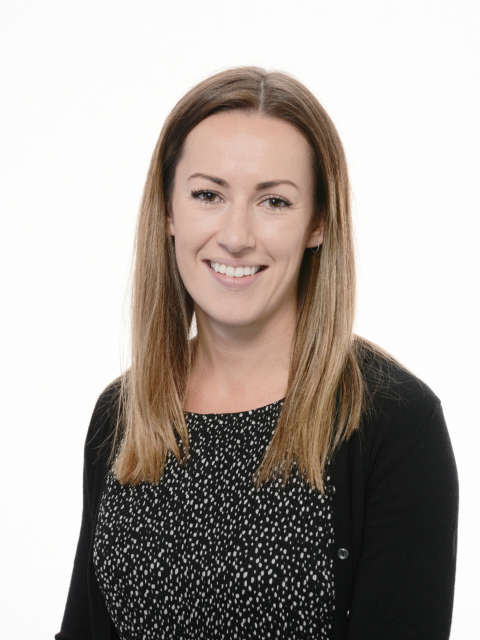 Senior Leader for Teaching and Learning (Maths),
Compass School Southwark, London UK
Take the opportunity to explore and see what is out there.
I lead the Maths Department at a fantastic school in South East London. Our department is unusual in that we are all women! My role extends into the wider school by putting my statistical talents to use in a data capacity where I explore trends and determine where we need to focus our efforts to ensure we are constantly improving.
I am privileged to work with pupils from all walks of life who inspire me daily. Working with them and unlocking mathematics together is magical.
WHY DID YOU CHOOSE THIS FIELD?
I never imagined I would be a teacher! Growing up, I was very uncomfortable with any kind of public speaking. I was 24 before I realised what I wanted to do with my career.
I was always reasonably academic but my passion at school was sport. I was on every school team and I think I annoyed my teachers by needing to leave lessons to attend fixtures! I studied Law with Spanish at university and my first job as a graduate was training to be a chartered accountant. It wasn't long before I discovered an office job wasn't for me! My Mum was a teacher and it was her who suggested changing careers and going into teaching. I have never looked back!
WHAT DO YOU LOOK AT & THINK, "I WISH YOUNGER ME WOULD HAVE KNOWN THIS WAS POSSIBLE?"
I have taught A Level Maths to students who are phenomenal mathematicians. I struggled through my own A Levels and that actually got in the way of me pursuing Maths beyond that level. I persevered, I got the top mark I could. I continued to develop my understanding and ensured I got to a level where I could help others do the same.
If I could talk to my 17 year old self and tell her I would be teaching the A Level course to fantastic mathematicians, I simply would not have believed it.
WHY DO YOU LOVE WORKING IN STEM?
Working in STEM is fascinating because it is developing all the time. Working in Maths education is a real opportunity to provide the next generation with the skills required to emerge into the world with the curiosity, determination and logical prowess to face any problem. I know that I have taught children who will go on to change the world for the better no matter how big or small and that is exciting.
BEST ADVICE FOR NEXT GENERATION?
Being talented in STEM is a gift. Many girls overlook careers in this field but I urge you to take the opportunity to explore and see what is out there. If you haven't watched Hidden Figures, what are you waiting for?!
"Working hard is important but there is something that matters even more: believing in yourself" - Harry Potter and the Order of the Phoenix