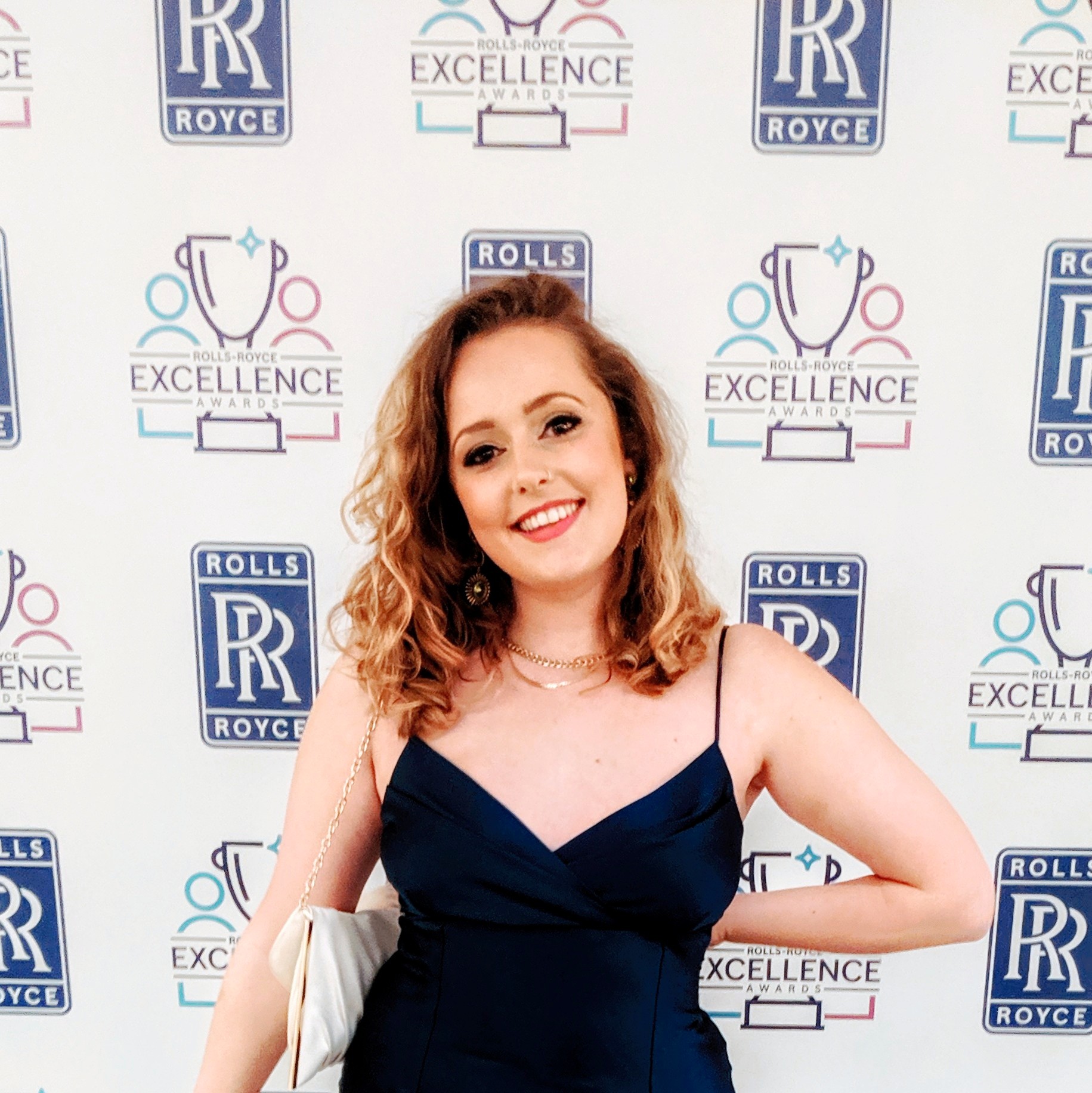 Engineering Project Manager, Electrical Systems, Rolls-Royce
Be your full self, wherever you go and whatever you do.
As an Engineering Project Manager, the crux of my role is to ensure clear and transparent communication between various stakeholders across multiple business units, both internally and externally to Rolls-Royce. This allows me to ensure we deliver technology that meets requirements, on time and within budget. The role is perfect for me as it requires both my technical expertise, Electrical Engineering, as well as my love for working with people in order to solve complex problems. The team and I are working on extremely exciting, novel Electrical technologies for a futuristic aircraft, so it's great to know I'm helping shape the strategy and drive delivery of something so pioneering.
WHY DID YOU CHOOSE THIS FIELD?
When I was fifteen, whilst attending and all girls school that specialised in Engineering (Crazy, I know), I decided to enrol on the Higher Level Engineering Diploma alongside my GCSE'S. I picked this for a few reasons; I had always loved maths, my Dad was an Engineer and doing a diploma alongside my other GCSE's seemed quite cool because we had to attend the local technical college for some parts. During these two years, we worked all sorts from robotics to CAD design, and also took part in the Greenpower Challenge (built and raced and all electric racing car). I remember very clearly the moment I decided I really wanted to be an engineer though. It was whilst attending an IET lecture about the Bloodhound SSC. I remember hearing about all of the various technologies being integrated, and recounts from the people working together towards such a groundbreaking goal - and decided that working in a team like that is what I aspired to do.
WHAT DO YOU LOOK AT & THINK, "I WISH YOUNGER ME WOULD HAVE KNOWN THIS WAS POSSIBLE?"
Achieving a first class degree from a top university, whilst also achieving an award for 'Outstanding Contribution to Student Life'. My extra curriculars were just as important as my studies were at university; I lived and breathed the mantra 'work hard, play hard', and tried to encourage other students to also put their energy into more than just academics. It's just so important in preparing for the real world - where a healthy work-life balance is imperative to keep stress levels to a minimum.
WHY DO YOU LOVE WORKING IN STEM?
The people. I find everyone's inquisitive brains so interesting. Don't get me wrong, I find the technology interesting too, but that definitely comes secondary to my love for being part of a curious community. The Engineering community is full of people wanting to drive society forwards and invent new ways of doing stuff.
BEST ADVICE FOR NEXT GENERATION?
Be your full self, wherever you go and whatever you do. I spent so many years questioning if I was a 'real engineer' because I look and think differently from so many other engineers. But diversity of all kinds - race, gender, age - makes the team of people solving a problem so much more successful. And diversified thinking makes the whole process so much more enjoyable.
"If people aren't laughing at your dreams, your dreams aren't big enough"