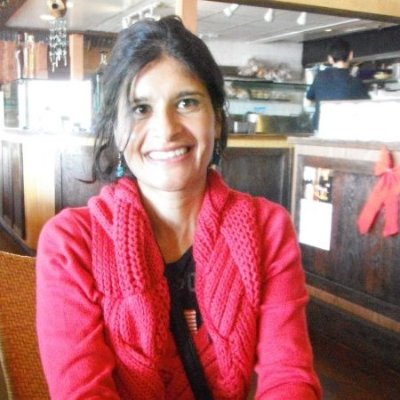 Founder and Chief Executive Officer of Jaan Biotherapeutics
Mistakes don't make you a failure, this is how you learn.
I am developing new drugs that could repair damaged heart muscle and treat heart disease which is the single largest cause of death in the Western World
WHY DID YOU CHOOSE THIS FIELD?
I am a scientist and have been involved in developing new treatments for heart disease for over 20 years. I have always been interested in heart muscle. Heart disease effects every family including my own. There are no treatments that can regenerate heart muscle within the organ. Developing a drug that could potentially help millions of people, without them requiring rare, invasive and costly surgery is what drives me on a daily basis.
WHAT DO YOU LOOK AT & THINK, "I WISH YOUNGER ME WOULD HAVE KNOWN THIS WAS POSSIBLE?"
I never thought I could be a founder of my own company. A younger me would not have had this confidence. Confidence is something that has been gained through experience and now nothing can stop me from making a difference.
WHY DO YOU LOVE WORKING IN STEM?
I love challenges and figuring out problems. I am not affraid of making mistakes or taking on the biggest challenge of developing drugs to treat the "impossible". I know that we are a few years from getting a commercialized drug, however, the potential of having a treatment for heart disease, reducing patient suffering and mortality is what I am looking forward to.
BEST ADVICE FOR NEXT GENERATION?
Mistakes don't make you a failure, this is how you learn. Set your self goals and work hard to achieve them. Know that you are capable of anything that you put your mind to. It does not matter who you are or where you are from. Persevere and you will achieve.
My teacher told me in elementary school "you each have a unique special talent and you are all special". I think of this every day.