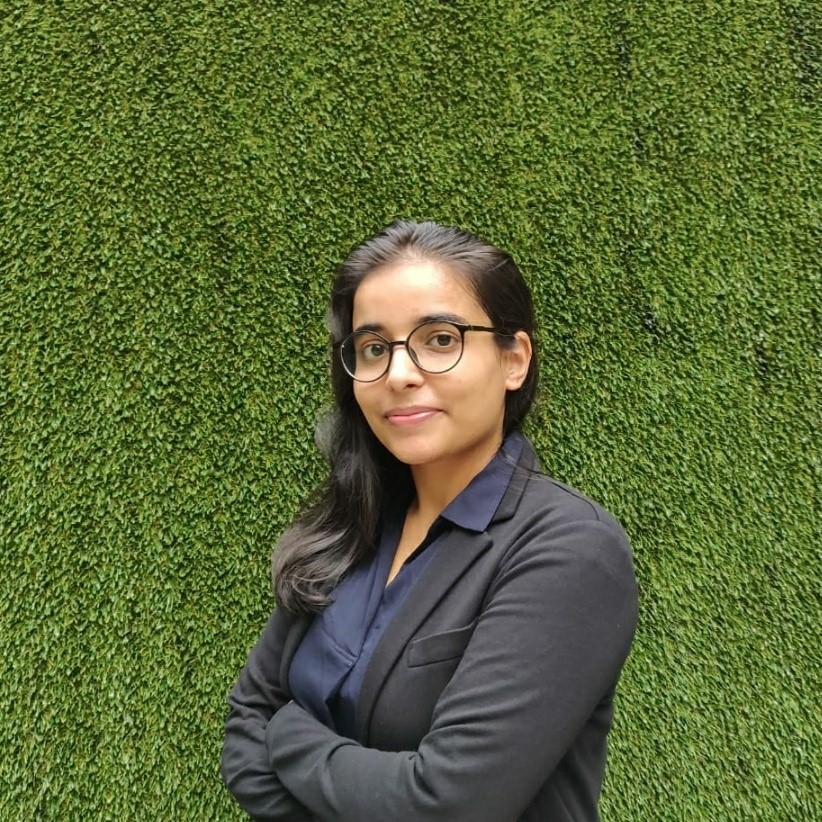 Final year Doctoral candidate at Energy Research Institute, Nanyang Technological University
Keep exploring the various branches of STEM and chose what makes you driven.
I am a final year Doctoral candidate at Energy Research Institute @ Nanyang Technological University (ERI@N), Singapore. My research interest tends toward light-harvesting materials for solar cell applications. Currently, I am working on overcoming challenges related to long-term stability for perovskite photovoltaics in efforts to enable the paradigm shift for perovskite solar cells from the lab domain to the commercialization phase. My background is chemistry and material science, and my research is interdisciplinary, where I search for answers in chemistry, physics, and material sciences to find novel and feasible solutions for efficient and stable perovskite solar cells.
WHY DID YOU CHOOSE THIS FIELD?
Most of my childhood years were spent in rural India, where I completed my schooling as well. Although I eventually moved out to bigger cities after my schooling (and eventually to a different country for PhD), my time spent in a small village of India had a lasting impact on me. One of the things that stood out was the intermittent power supply and lack of reach of electricity to these places. The scenario is changing since then, but the limited power supply has prevented the growth and development of the villages. Lack of power results in a myriad of problems; agricultural practices are still labor-intensive; information outreach is slow and limited, and many more. Power independency and sustainability are required to bring upon the changes. This inspired me to get involved in the research for renewable and sustainable energy through photovoltaics.

WHAT DO YOU LOOK AT & THINK, "I WISH YOUNGER ME WOULD HAVE KNOWN THIS WAS POSSIBLE?"

During my research career, I have got opportunities to work with leading scientists and research groups in the scientific community. I consider this as a significant achievement for me. Ever since I was a teenager, I wanted to pursue higher studies and to explore the field of science and technology. However, I was also bothered sometimes with a fear of how to take this forward, owing to the lack of resources and opportunities around me. Looking back, I feel that my younger self would be proud of what I have turned today by creating and grabbing onto whatever opportunities presented themselves with time, I would say its just a start, I am excited to expand my growth further. I would like to tell my younger self to focus on becoming the best version of herself, have the courage to step forward, and not be fearful of the future.

WHY DO YOU LOVE WORKING IN STEM?
Marvels of science and technology surround us all. It is beyond doubt that STEM plays a crucial role in making today's life happen. I am genuinely amazed by how our daily life is touched by STEM, and I adore being a part of this community. I would like to see more access to science opportunities and education to young girls, especially from remote areas
I look forward to an active contribution to the field of renewable energy, especially harnessing solar energy through photovoltaics. This would help in reducing our dependency on fossil fuels, allowing us to provide a greener tomorrow for our future generations. I look forward to waking up to the idea of a better future by living in a sustainable world.

BEST ADVICE FOR NEXT GENERATION?
Keep exploring the various branches of STEM and chose whats makes you driven. Be on a lookout for opportunities even if they are small and whenever they present themselves. Have hope and feel excited about the possibilities that the future may present. Importantly, keep reminding yourself repeatedly that you can do it.
A dream is not that which you see while sleeping; it is something that does not let you sleep-
Dr. APJ Abdul Kalam