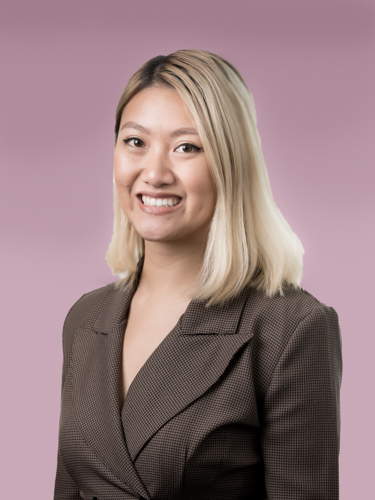 PhD researcher, Monash University
You will have more failures in life than successes - this is completely normal.
I am currently exploring the link between premature birth and heart development. Emerging research is showing that adults who were born premature are more susceptible to heart failure, high blood pressure and other cardiovascular diseases - it is my job to figure out why this is happening.

My other passion is education and science communication! I currently teach Developmental Biology and Anatomy to undergraduate students.
WHY DID YOU CHOOSE THIS FIELD?
I had a science teacher in Year 9 who was particularly tough and strict on her students, but she was incredibly passionate about science. Out of fear, I worked particularly hard on my assignments that year. It turned out that the more I studied, the more I enjoyed science. She, and other science teachers, encouraged me to join extra-curricular science programs and it was then I knew this was something I wanted to pursue in University.

During my Honours year, I was fortunate enough to have a one-of-a-kind supervisor who taught me how to think critically and question the status quo. I've been in science research ever since!
WHAT DO YOU LOOK AT & THINK, "I WISH YOUNGER ME WOULD HAVE KNOWN THIS WAS POSSIBLE?"
I was always in awe of my tutors and lecturers during my undergraduate years. I never thought I could be anywhere near as smart as them. I had major imposter syndrome and was always quiet and shy in class. Now I teach multiple biology subjects to undergraduate and postgraduate students, and I always make sure to pay extra attention to the quiet ones!
WHY DO YOU LOVE WORKING IN STEM?
You are constantly learning something new in STEM research. There is so much we still don't know about the world and the way we work. Being able to discover something no one else in the world knows is thrilling!
BEST ADVICE FOR NEXT GENERATION?
You will have more failures in life than successes - this is a completely normal and necessary part of learning and growing. Use these failures to your advantage by making sure you learn something from your mistakes.
"Maturity comes when you stop making excuses and start making changes."