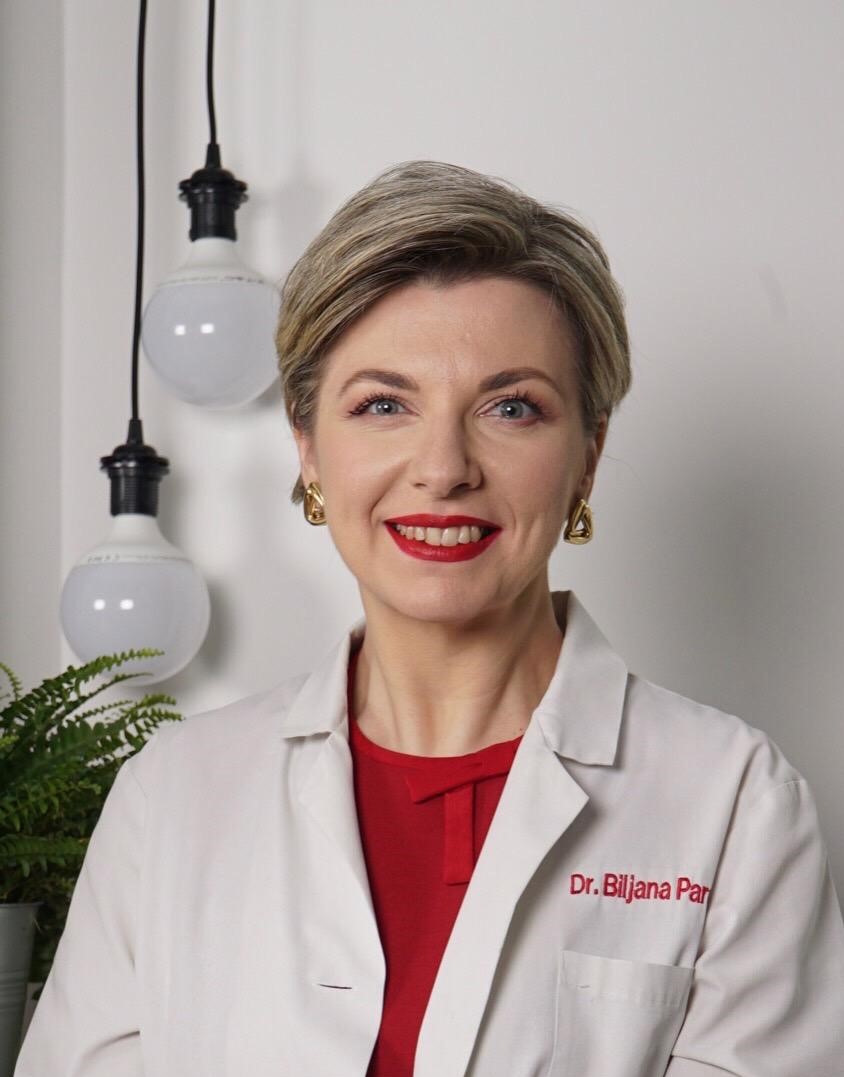 Assistant Professor,
Cardiology, Clinical Center of Serbia, Belgrade University School of Medicine
Unless you ask, the answer will always be no.
I am a cardiologist trained in Serbia, United States and France, who practices in her hometown of Belgrade and is focused on women's health with a special passion for CardioObstetrics which is dedicated to caring for women prior, during and after pregnancies, besides my everyday clinical job in primary and secondary prevention of coronary artery disease in women of all ages.

My position at the Belgrade University's School of Medicine also gives me the opportunity to not just enjoy teaching which I tremendously do, but to lobby for my patients since the earliest we make our students understand that bias exist and they influence quality of care, it will -- in the long run -- diminish the disparity in care offered to women, elderly and minorities worldwide.
WHY DID YOU CHOOSE THIS FIELD?
I was raised in a family dedicated to research and medicine, so I was heavily influenced by the generation of my Grandparents already: my Granny was in junior high and Grandpa a student when the WWII broke in 1941. She was carrying her books around war-torn Belgrade and he enlisted as a volunteer. They pursued their dreams in the post-WWII era, but my Granny switched from Medicine to Economy as they became young parents for the latter was less time-consuming and discriminating women than the former and supported my Grandpa in getting 2 PhDs and building the leading center in production of radiopharmaceuticals supplying not just former Yugoslavia, but half of Europe.

Both my Mother and my Uncle followed in their Mother's footsteps, but my own opting for Medicine and in particular Cardiology, was irreversibly influenced by a friend and colleague of my Mother's with whom she was doing research on coronary circulation and who not only an amazing WIM and WIC, but also shared my name and birth month -- at the time, I was 12 and Mom was just trying to keep me busy during a Summer vacation to help the two sort patients' cath lab reports, as their own Assistants were vacationing.

My passion for women's health and the link between cardiovascular and reproductive health was definitely sparked with the Go Red For Women campaign launch, just as I was starting med school and spent Summer prior at Georgetown University School of Medicine where my Mother was Adjunct Professor. I take special pride in the fact that what I did promise myself back then, I managed to shape up for my patients and indeed, bring the program to Serbia 2 years ago.
WHAT DO YOU LOOK AT & THINK, "I WISH YOUNGER ME WOULD HAVE KNOWN THIS WAS POSSIBLE?"
If we look at educational venues that I wish a younger me could have pursued, then it would definitely be a career mixing law and medicine in terms of making sure no patient is denied care he/she has the right to and no one is left behind in any way.

I am fortunate to have been born and raised in s Serbian-Greek family with a strong sense for social justice powered most likely from the fact that neither of the two peoples throughout their respective histories participated in enslaving. As someone who speaks 5 languages and was well-travelled as a child already, I find it difficult to believe any discrimination based on race, creed or color is still existing in this day and age.
WHY DO YOU LOVE WORKING IN STEM?
I love working in STEM for besides the fact that we do know something, we are a long way from knowing enough and I think we'll never know all.
BEST ADVICE FOR NEXT GENERATION?
Any child and particularly girls need to know that unless you ask, the answer will always be no.

The next step is building the courage to ask any question, but one should always bear in mind that the greater loss is not asking it, then asking it even if one is gets the proverbial slap on the wrist for doing so. With time, one understands that all the "slaps on the wrist" were, actually, accolades for thinking further than the person you asked the question to and who opted for oppression, than education.

Think and be brave!
"Partings are inevitable train stops on the journey to perfection."
Ivo Andric (1892-1975), only Serbian Nobel prize winner for literature

Was told by my Mother, as she was boarding her plane to the States as newly awarded ECFMG scholar, as she was trying to console her crying kid who was too young to understand that all our endeavors are linked with some sort of sacrifice: to advance her research career, hers at the time was parting with her family and her baby girl, but she wanted her to grow strong and admitted only decades later she also wept half of her direct flight from Belgrade to NYC.