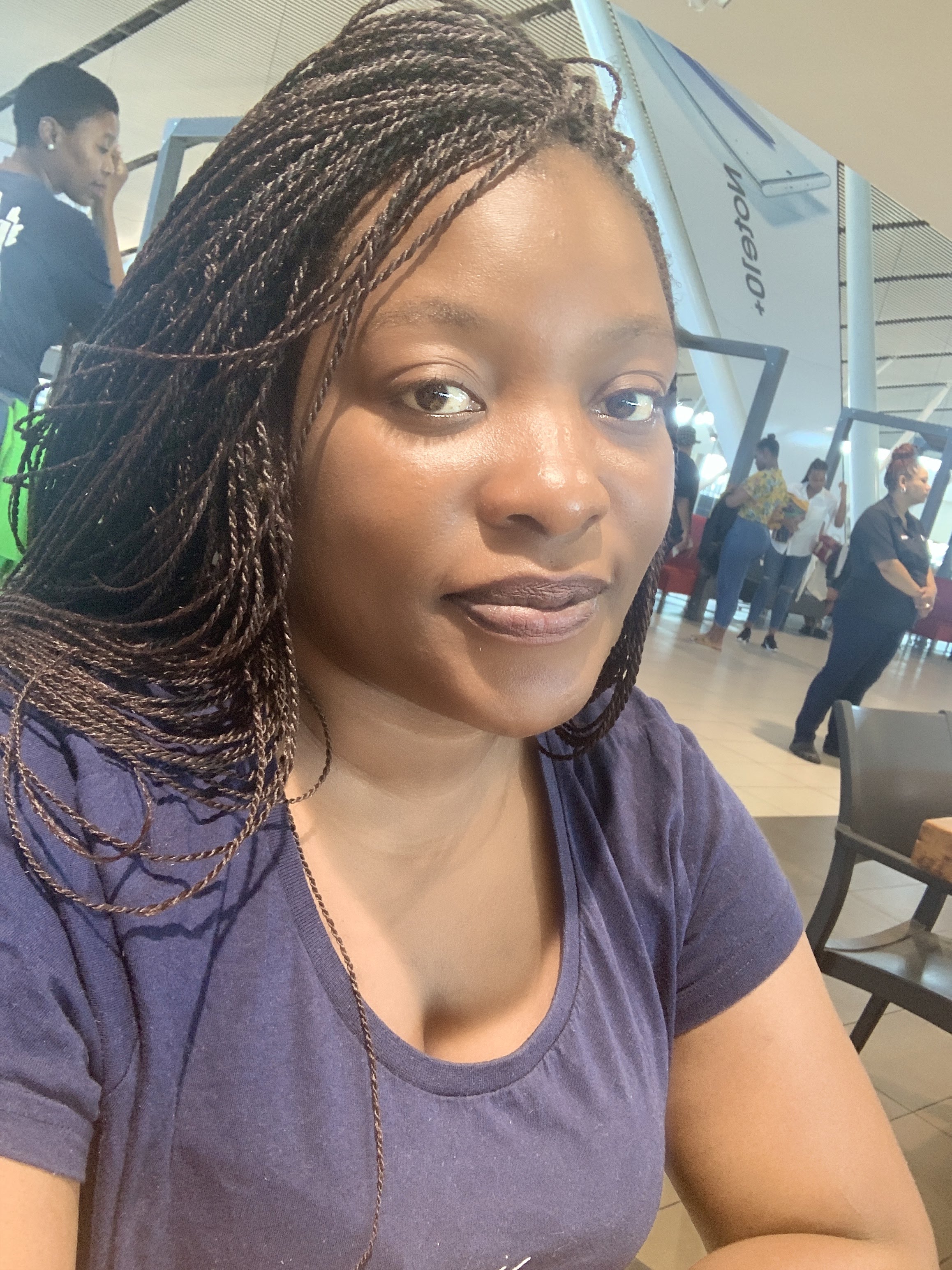 Postdoctoral fellow under the South African Radio Astronomy Observatory at Rhodes University
And - First Zambian to obtain a PhD in astrophysics
Girl, don't underestimate yourself, you are capable.
My current Job is a pure research position. I am an observational radio astronomer, focusing on galaxies. I spent most of my time on a laptop writing proposals for telescope time. After obtaining the observations, I analyze these data and write reports on my findings. In my spare time, I perform outreach activities such as giving astronomy talks to the general public.
WHY DID YOU CHOOSE THIS FIELD?
I grew up as an exceedingly inquisitive child, continually eager to understand what's going on around me. At primary and secondary school, It was generally straightforward for me to understand scientific concepts as compared to social sciences. All things considered, I knew at an early phase of my academic journey in STEM. I should emphasize that even if I didn't know precisely which area of science I would eventually pursue, I knew prior I'd pursue a career in STEM. I decided I wanted to pursue my career in astrophysics back in 2009 when I attended my first ever academic workshop known as the IHY-SCINDA workshop. listening to presentations, talks, and interacting with experts and students in space science and astronomy made me realize how much we can learn about our Universe. I became curious and interesting to learn more and the rest is history.
WHAT DO YOU LOOK AT & THINK, "I WISH YOUNGER ME WOULD HAVE KNOWN THIS WAS POSSIBLE?"
During my Journey towards acquiring my Ph.D., I learned one important aspect I wish my younger I would have known never to fear failure but treat failure as a stepping stone to achieving something big.
WHY DO YOU LOVE WORKING IN STEM?
The logical way of figuring out how and why things happen is one of the many reasons I love STEM. I wake up looking forward to being a better person I was yesterday.
BEST ADVICE FOR NEXT GENERATION?
Girl, don't underestimate yourself, you are capable. I have done it and I believe you can do it as well so go for it!!! When it comes to choosing a career listen to everyone but believe no one because you know yourself better than everyone else. There is nothing to fear when it comes to pursuing a career in STEM, all you need is passion and hard work. As you pursue your career surround yourself with excellence, people who understand your dream.
"Nothing in life is to be feared, it is only to be understood. Now is the time to understand more, so that we may fear less." Marie Curie