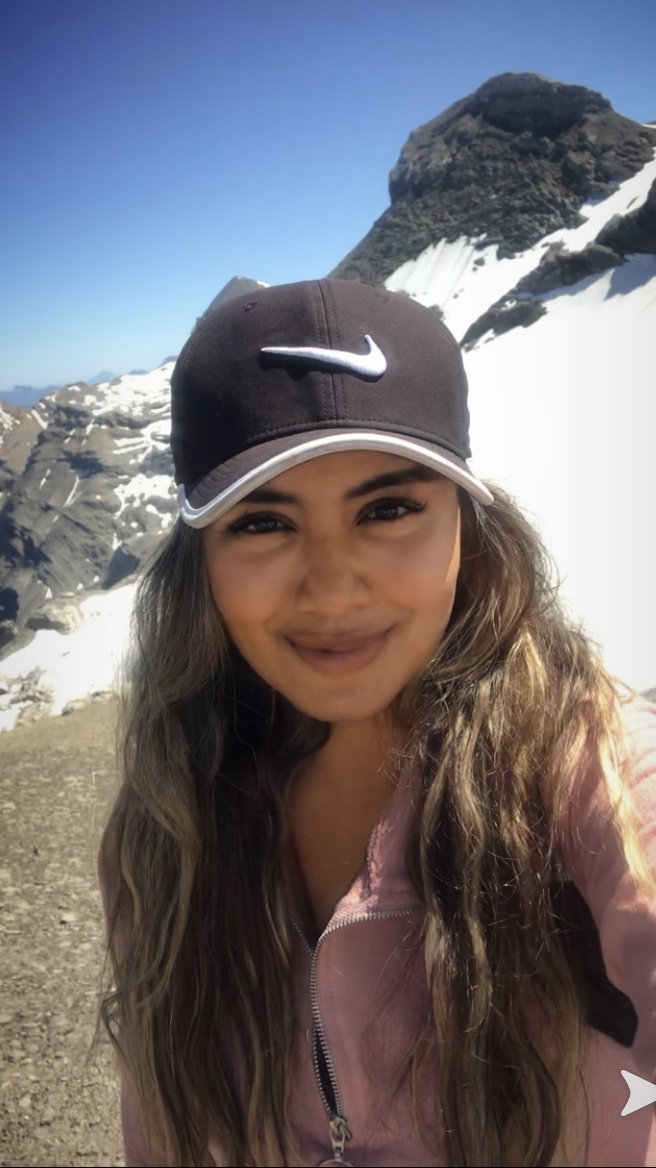 MD Candidate, Schulich School of Medicine & Dentistry
If some part of STEM inspires you and motivates you to wake up every day, pursue it with everything you've got.
As a medical student, I am a strong advocate for women's health, gender equality in medicine, and health equity for marginalized groups in society. I am also a research trainee at London Health Sciences where I'm working with The Pregnancy Research Group to explore medical disorders in pregnancy in an effort to improve maternal and neonatal outcomes. My career in STEM involves plenty of research and advocacy to inform guidelines and improve the future of Canadian healthcare!
WHY DID YOU CHOOSE THIS FIELD?
Growing up, I'd always had a natural inclination to surgery and medicine but I was consistently shot down by adults who'd tell me that "surgery is a man's field". It was moments like these and many more life events that made me want to pursue medicine, specifically a career in women's health. Once I entered medicine, I realized that there was a widespread view of sexual and reproductive healthcare as less important than other aspects of health. This view has contributed to a lack of funding, research, and socio-political representation for women's health on a national scale. I hope to work towards creating a future where we can achieve gender equality in medicine and one in which women's health does not go dismissed.
WHAT DO YOU LOOK AT & THINK, "I WISH YOUNGER ME WOULD HAVE KNOWN THIS WAS POSSIBLE?"
Gaining entrance into Canadian medical school programs are a laborious and taxing process. I wish that the younger, first-generation Canadian in me had known that it would be possible to accomplish this one day. I wish that I'd been bold enough to apply sooner and pursue my dreams without allowing common stereotypes get in my way. This is why gender equality and representation in healthcare is so important to my work. I hope to build a future where a woman can walk around in scrubs without the automatic assumption of being a nurse. I hope to empower other women to take on leadership in healthcare and create a system that is inclusive of all.
WHY DO YOU LOVE WORKING IN STEM?
I love working in STEM because everyday presents an endless amount of possibilities. There are many aspects of STEM where glass ceilings still exist but we must start seeing them as opportunities to break through, set new records, and champion the way for future leaders. Everyday I look forward to the amazing mentorship I receive from female physicians, the opportunity to work with some amazing nurses, and the privilege of caring for my community in their time of need. Society places immense trust in us to care for every single member of the community and everyday I look forward to the opportunity to learn, listen, and tell the stories of those around me.
BEST ADVICE FOR NEXT GENERATION?
Don't let anyone tell you otherwise. If some part of STEM inspires you and motivates you to wake up every day, pursue it with everything you've got. Don't let societal norms, gender roles, or cultural pressures throw you off your course. If you feel as though you can't do it find some way to challenge that feeling, whether that be a female mentor in the same field or some simple self-reflection. The world needs more women in STEM and don't let anyone tell you otherwise.
"You educate a man; you educate a man. You educate a woman; you educate a generation." -Brigham Young