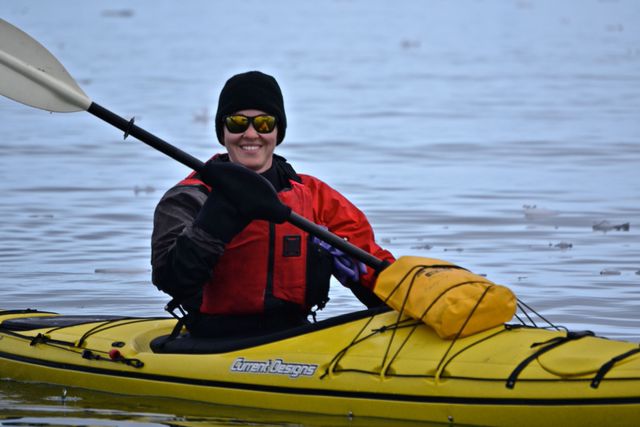 PhD candidate at the University of Connecticut
I study single celled algae called dinoflagellates. I watch their behavior by looking at the cultures through microscopes and also study their DNA and RNA to get a better understanding of their genetic make up.
WHY DID YOU CHOOSE THIS FIELD?
I did choose this field but it wasn't my first choice. I originally wanted to study neuroscience but fell in love with the ocean (I love to surf) and molecular biology (I also love puzzles). Turns out combining the two passions was a lovely decision and never think it is too late to change your path!
WHAT DO YOU LOOK AT & THINK, "I WISH YOUNGER ME WOULD HAVE KNOWN THIS WAS POSSIBLE?"
There are so many opportunities to work in labs to get lab experience and also field work experience. I wish I would have been told earlier to not be afraid to ask if you can join and learn! Scientists love when people want to join their team. It is a big compliment!
WHY DO YOU LOVE WORKING IN STEM?
Working in STEM is great! There are so many questions left to answer and you can try to find real solutions to major problems. It is an incredibly rewarding profession. I wake up every morning looking forward to check in on my dinoflagellate cultures. There is nothing more beautiful than watching them move in the culture bottles.
BEST ADVICE FOR NEXT GENERATION?
My advice is to follow what you love and know that you have a HUGE community who wants to help support you and I encourage you to tap into the network especially if you are ever feeling down or discouraged! You belong in STEM
"Failure is not the opposite of success; it's part of success" -Arianna Huffington