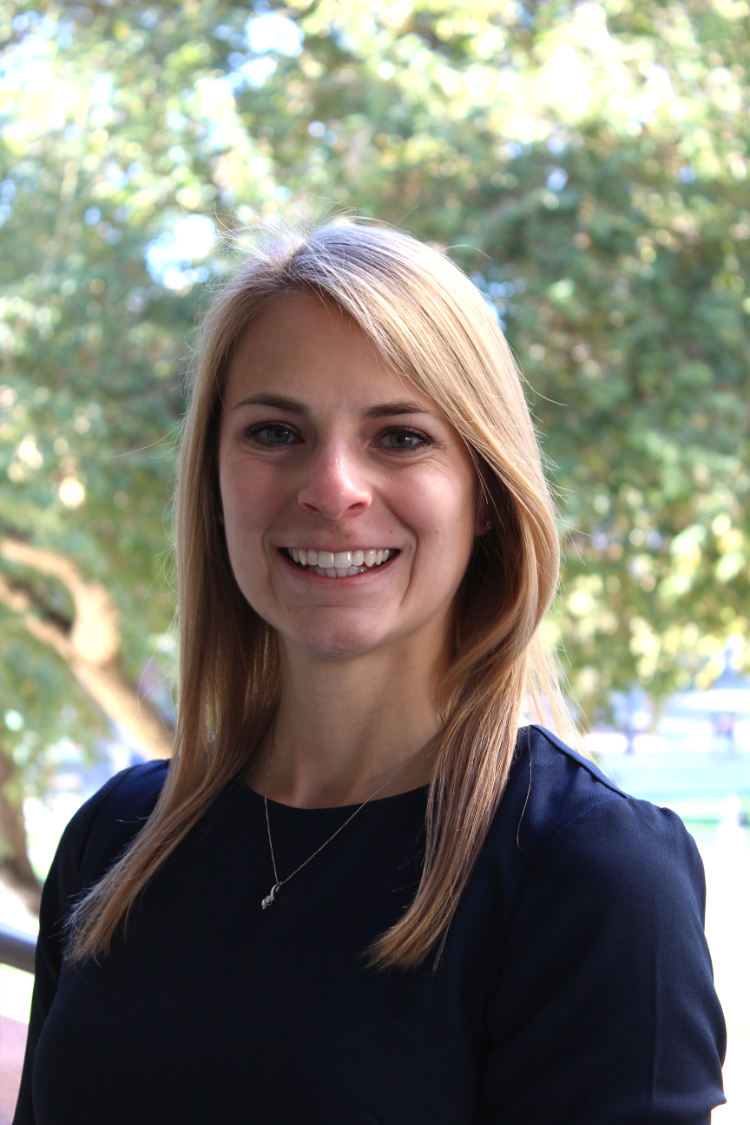 Coordinator of Marketing and Communications, BIO5 Institute, University of Arizona
Don't live your life to fit society's mold for what a girl "should" be. Unapologetically be yourself, despite what others might think of you.
As a communicator, I advance local, national and global awareness of the translational bioscience research institute at UArizona - BIO5.

I use my doctoral training as a bench scientist to conduct research and write stories about cross-disciplinary research, prestigious grants and awards, and state-of-the-art facilities at the BIO5 Institute.

I also work with our IT and social media teams to develop content for the BIO5 website and social media platforms.

In sum, it's my responsibility to ensure that the public is aware of the ground-breaking research done at the BIO5 Institute. By empowering people with knowledge, I am able to support the health of Arizonans.
WHY DID YOU CHOOSE THIS FIELD?
Though I initially planned to become a research professor at a university after I graduated with my Ph.D., I realized I was more passionate about communicating science than I was "doing" science. I just couldn't envision myself leading a lab, conducting experiments, and writing grants for the rest of my life. What most excited me during graduate school was the opportunity to learn about others' research and to pick their brains not only on their research, but where their passions stemmed from.

I enrolled in a science communication graduate certificate program during my fifth and final year of my doctorate, and I immediately knew I had found the career path for me. I was more eager to interview scientists and write stories on their research than I was conducting my own experiments in the lab.

I also realized a career in science communication was more compatible with the role I wanted to play as a wife and future mother. Though I personally knew and respected several female research professors who also had families, I just felt in my gut that I wouldn't be able to be the best mom and wife I could be while juggling a career in academia.

Thus, I made the decision to take my skillset and training as a scientist and transform into a science communicator, and I've never looked back!
WHAT DO YOU LOOK AT & THINK, "I WISH YOUNGER ME WOULD HAVE KNOWN THIS WAS POSSIBLE?"
For me, there's no award, experiment, degree or publication that answers this question. Instead, I wish my younger self would have known that she would be able to advocate for herself in front of her Ph.D. committee and give them the answer they didn't want to hear.

My younger self was a people pleaser - she didn't truly know who she was or what she liked because she was too busy living her life for others.

In graduate school, I felt a great deal of pressure to pursue a career in academia and become a research professor...but in my gut, I knew that life wasn't for me.

During a committee meeting, one professor asked me what experimental result that I had collected during my doctorate got me so excited that it kept me up at night.

I answered honestly that my science didn't excite me enough to keep me up at night. I wasn't passionate about what I was doing, but what did keep me up at night was the dream of becoming a science communicator.

In that moment, I knew my younger self would be so proud of future me for going against the grain and ridding herself of the people pleaser she once was.
WHY DO YOU LOVE WORKING IN STEM?
I love working in STEM because I know that the discoveries I made through my research paved the way for treatments in diseases like cancer. I now wake up looking forward to interviewing other scientists and hearing about the ground-breaking work that they are doing to make advancements in health, the environment, space and so many other fields. It's amazing knowing that we are all doing our part to figure out some of life's greatest mysteries to better this planet and humankind.
BEST ADVICE FOR NEXT GENERATION?
Don't live your life to fit society's mold for what a girl "should" be. Unapologetically be yourself, despite what others might think of you. You are smart, strong, wise, creative, and worthy enough to not only pursue, but succeed in STEM. Please believe in yourself, because I believe in you!
"To be yourself in a world that is constantly trying to make you something else is the greatest accomplishment."
― Ralph Waldo Emerson