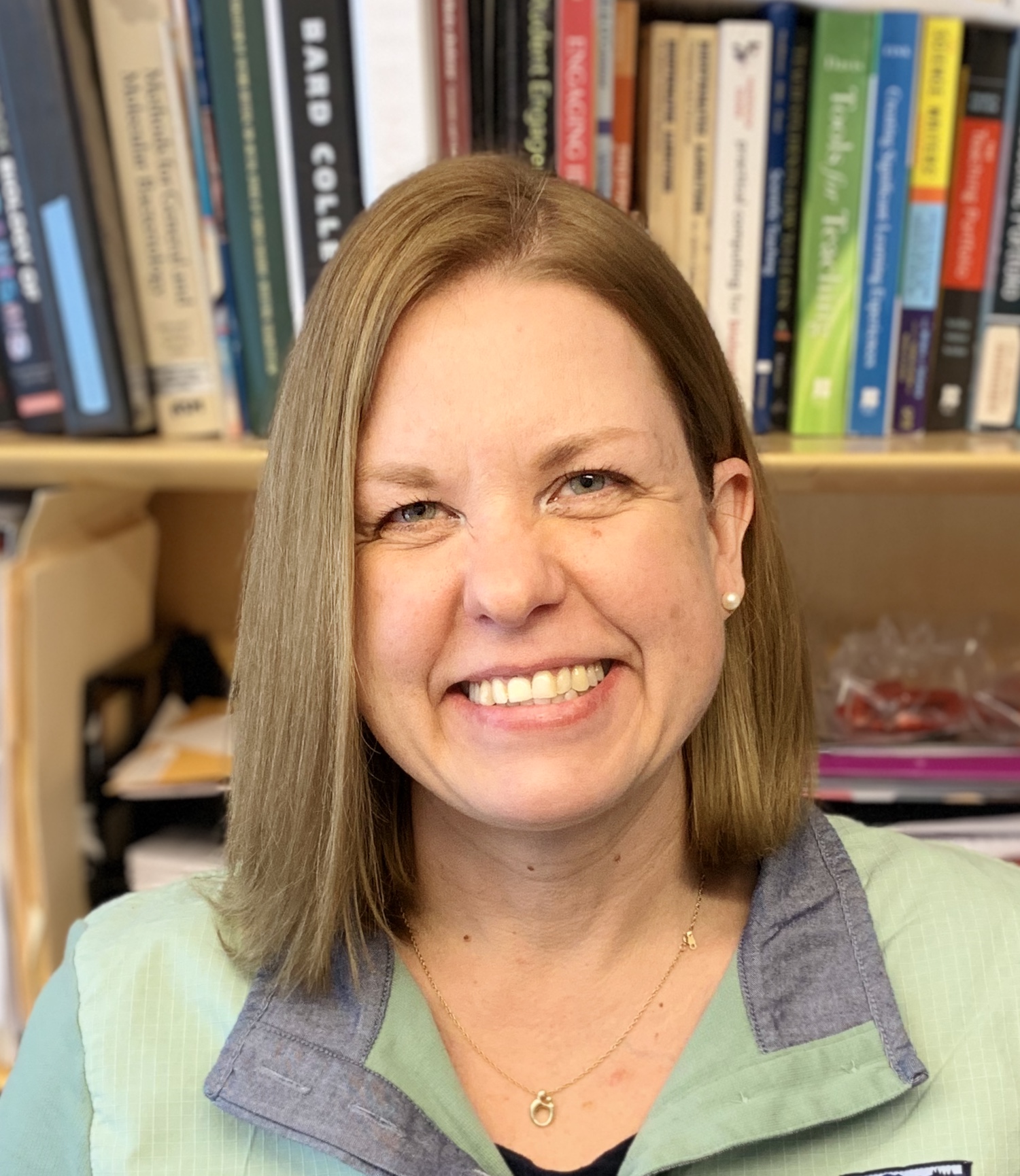 Associate Professor, Bard College
Being willing to try and answer, fail, and keep trying is the way to learn.
I am on the faculty of a small liberal arts college. I teach courses in microbiology, genetics, infectious disease, biotechnology, and environmental microbiology. I research beneficial microbes in the local and global environments, specifically focusing on a group of bacteria that make a vibrant purple pigment called violacein. I am working with students at Bard, through courses, senior theses, and our immersive first year course experience, Citizen Science, to gather water samples and create a global purple bacteria map. These strains that we isolate could possibly be used to help treat fungal infections that are currently wiping out amphibian species worldwide.
WHY DID YOU CHOOSE THIS FIELD?
Microbiology, and the use of microscopes to view and image the world around us has been an interest since I was in grade school. However my first favorite view was the stars, and believed for many years that I would head towards astronaut training. However, a course that I took during my own college experience, at a small liberal arts school, introduced me to the experiences of hypothesis development, experimental design, and the power of discovery. This led to further opportunities to study virology after graduation, and ultimately led to a PhD studying microbiology and infectious disease. My college experience left me with a desire to return to this experience as a teaching, helping to train future scientists in small, engaged classroom experiences.
WHAT DO YOU LOOK AT & THINK, "I WISH YOUNGER ME WOULD HAVE KNOWN THIS WAS POSSIBLE?"
I spend much of my time coming up with new lab experiences for my students, ones that will be engaged and practical and fun. We build microscopes, built batteries powered by bacteria, and find beautiful strains in the streams right outside of our classroom doors. I wish I knew how much fun it is to have a simple microscope on the dining room table, and how I'd be able to look in it, see beautiful microscopic worlds, and then have the ability to transform this fun into experiences that would be used in teaching. I have fun every time I design a lab, and get the chance to teach it to others. My job is so much fun.
WHY DO YOU LOVE WORKING IN STEM?
I love teaching microbiology and genetics because there is so much we still do not know. I enjoy the fact that I always have to be reading new papers, learning new facts from evidence we gather, and sometimes having to discard old theories and ideas and replace them with new ones. My field is always changing and growing and learning, and get to teach students while I'm still learning myself.
BEST ADVICE FOR NEXT GENERATION?
Curiosity is key. Having the right answers right away is not so important, but being willing to try and answer, fail, and keep trying is the way to learn. My best science students are ones that are willing to repeat an experiment, and are thrilled when we achieve even small victories. It's not perfection, perfect grades, or immediate positive results, but rather dedication, curiosity and a willingness to keep trying that makes someone a successful scientist.
"She believed she could. So she did." - R.S. Grey