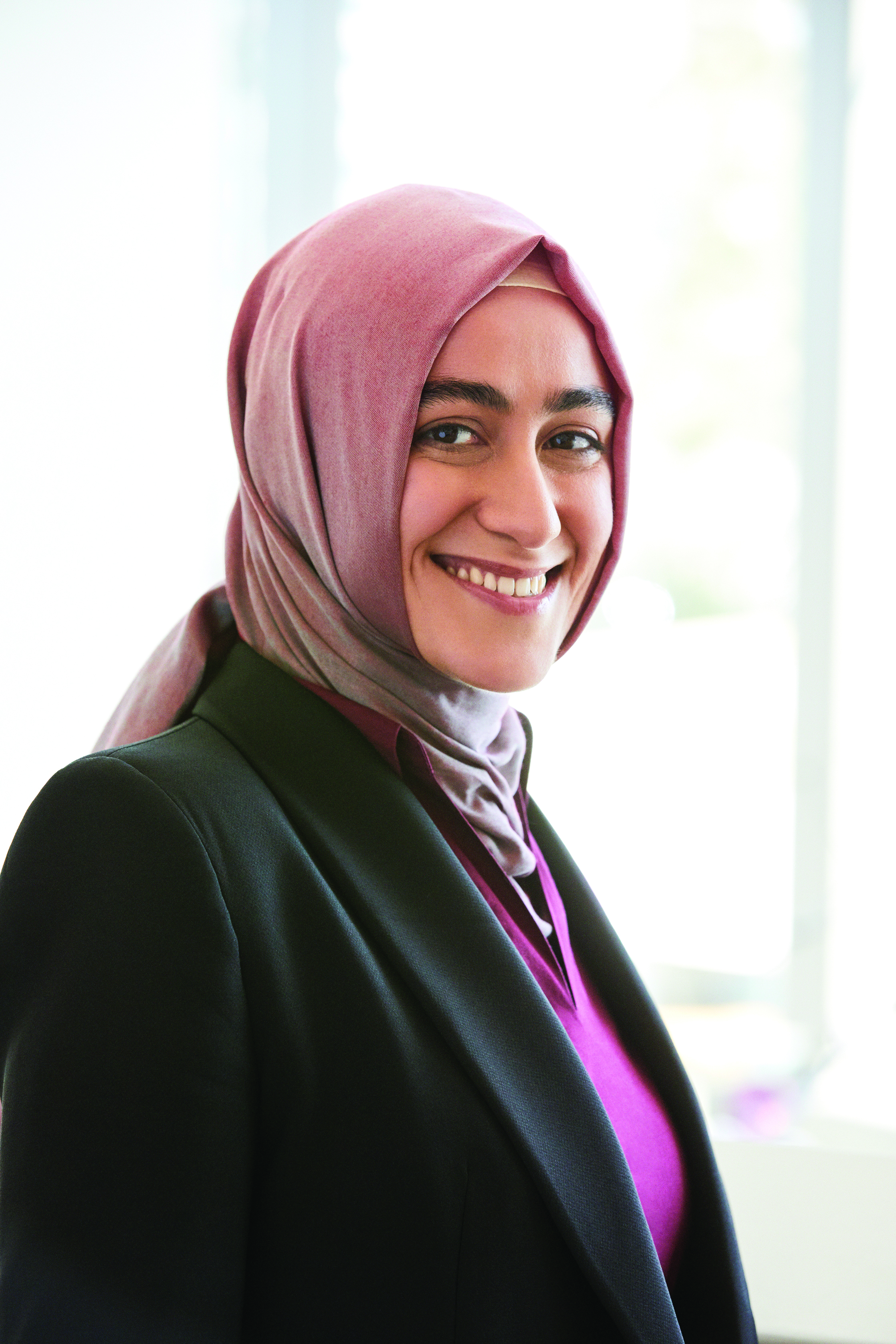 Astrophysicist, University of Arizona
Nothing happens unless we try. Dream big, set goals, plan, organize and conquer.
I study the most peculiar objects in the Universe. My research has led to a discovery of an extremely rare galaxy with a unique circular structure, which is now commonly referred to as Burçin's Galaxy. This work has provided the first description of a double-ringed elliptical galaxy, introducing new challenges for our understanding of galaxy formation and evolution.
I am currently a postdoctoral research associate at the University of Arizona, a 2018 TED Fellow, a 2019 AAAS IF/Then Ambassador, and a 2020 TED Senior Fellow. I spend most of my time searching for the faintest and smallest galaxies as a novel test of the Cold Dark Matter paradigm. I use data gathered in a large range of wavelengths from premier telescopes worldwide and want to learn more about how the Universe came to be the way it is today.
WHY DID YOU CHOOSE THIS FIELD?
When I was little, I admired the stars at the night sky. Now, as an astrophysicist, I have the tools to reach those stars and I want to learn more about the Universe and how it came to be the way it is today. I simply enjoy to feed my curiosity and follow my passion to discover. My grandparents lived their lives in small farming towns, and they even did not have a chance to learn how to read or write. My parents grew up in these small towns. Due to the economic pressures, they were expected to support their families. At those years, most students in their towns were in elementary school until they were eighteen years old. They did not have any role model or any support from parents, and they were mostly busy with house or farm chores. My father was different, as he was so successful that he skipped a grade in elementary school. But, unfortunately, he was forced to drop out of school after the fifth grade to take care of his parents. My mother also dropped out of school after the fifth grade because women were not supposed to have any higher education than that in her small town. My parents' experiences motivated me to do whatever it takes to live my dream, but my path was not easy. My family had been criticized for "letting" me move away for my education because "Young women should not live away from the family". Faculty members and advisors are really important for first-generation students to realize their potential. Unfortunately, I did not receive the necessary support structure. On the first day of college, a male professor questioned my presence in the department by saying "Are you crazy? You are a woman, and you left your hometown to study physics?". In each of these challenges, I reminded myself that I do not want to blend in, I want to stand out, so I fought against all these stereotypes and worked hard to live beyond the labels.
WHAT DO YOU LOOK AT & THINK, "I WISH YOUNGER ME WOULD HAVE KNOWN THIS WAS POSSIBLE?"
In 2018, I gave a TED talk, and it is viewed by more than 2 million people, and it is among the most popular TED Talks of 2018. I received many messages and emails from all over the world, stating that my example gave them a hope for the future. I would never imagine I could reach out to this many people and share my story.
WHY DO YOU LOVE WORKING IN STEM?
I want to learn more about the Universe and my place in the Universe. I simply enjoy to feed my curiosity and follow my passion to discover. I love the limitlessness of the Universe.
BEST ADVICE FOR NEXT GENERATION?
Nothing happens unless we try. If no one has come before you, do not be afraid to be the first. Dream big, set goals, plan, organize and conquer. There are inevitable ups and downs in life. It matters a lot when you don't give up. Do not listen to the discouraging voices. Do not hesitate to reach out to like-minded people and create a healthy network and support system. Their dreams might be different than yours, but they are also going through similar challenges. You don't need to be alone in your journey. Ready to take your ideas to the next level?

"Don't be afraid of hard work. Nothing worthwhile comes easily. Don't let others discourage you or tell you that you can't do it. In my day I was told women didn't go into chemistry. I saw no reason why we couldn't."
-Gertrude Elion