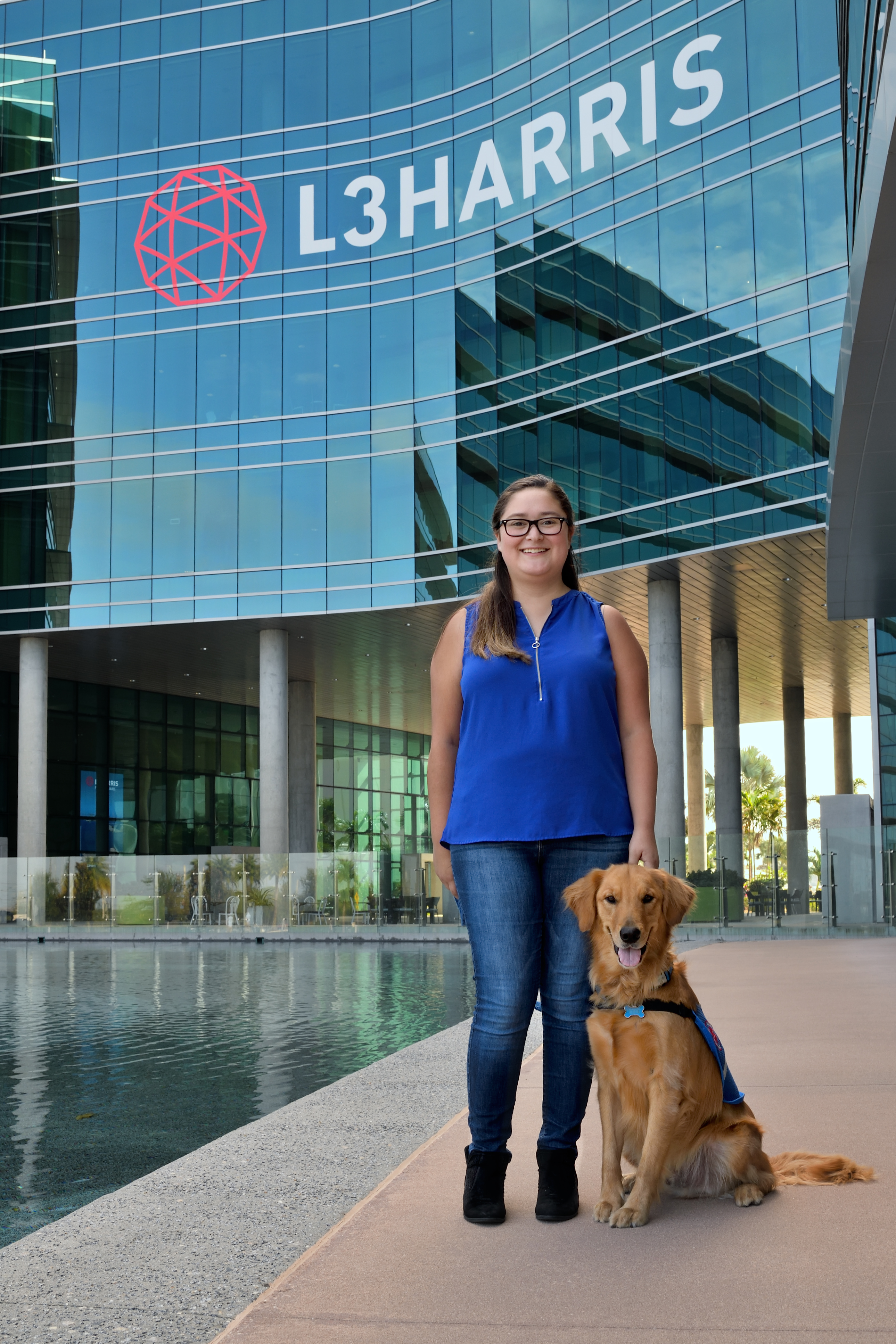 Mission Analyst, L3Harris Technologies
Founder & President, Reinvented Magazine
Be unapologetically yourself.
As a Mission Analyst I get to experience the best of both worlds in aerospace and computing. I work especially on my company's small satellites, and being a Mission Analyst allows me to see the 'big picture.' For my job, I'm required to understand how all of the spacecraft subsystems not only interact with each other, but also what key roles they play in successfully achieving our mission. Once I have that all mapped out, I can analyze hundreds of what-if scenarios to see what the limits of the spacecraft are through data analysis.
WHY DID YOU CHOOSE THIS FIELD?
In sixth grade my mom dragged me to a FIRST Robotics meeting at my local Girl Scout council. I immediately fell in love with robots and knew in that moment that STEM needed to be some part of my life. Once I got to high school I was given the opportunity to do some basic research on the Mars rover, and that's where my passion for space first sparked. I thought it was crazy that there was this great unknown out there that everyone was so eager to learn more about, and I wanted to be a part of that adventure. So I decided to go to college at Embry-Riddle Aeronautical University to earn my degree in Aerospace Engineering. It wasn't until I started my Attitude, Determination, & Control (ADCS) courses that I realized that I LOVED satellites and small spacecrafts.
WHAT DO YOU LOOK AT & THINK, "I WISH YOUNGER ME WOULD HAVE KNOWN THIS WAS POSSIBLE?"
Honestly, I think my biggest achievement so far was starting my nonprofit. My Twitter bio reads 'Rocket Scientist by day, Editor in Chief by night' because that's exactly who I am. I think that it's so cool that when people say "well it's not rocket science" I can say back "well actually it is," but it took so much for me to get where I am today. Suffering through more mental illness than I could handled at times and overcoming imposter syndrome were certainly some big feats too. But, right now I'm at a point where I can turn around and give back. I can help the girls who are going through everything I just survived, and that is something to be proud of. Don't get me wrong, the imposter syndrome and the mental illness are certainly not gone, but I have discovered a mission to empower younger girls to follow in my path towards to STEM, and that mission is something bigger than me that I can use to help me get through my worst days.
WHY DO YOU LOVE WORKING IN STEM?
Oh man, great question. It's because of the endless possibilities. I mean I chose to work in space, where things are truly limitless, but STEM is something that effects everything around us. There is so much more to be discovered in every STEM field, and every discovery presents a new challenge. That's why I wake up and go to work every morning, because I'm excited for the new challenges I'm going to face and overcome.
BEST ADVICE FOR NEXT GENERATION?
1. Don't give up. I'd be incredibly naive to tell you it is going to be easy. And as if the classes weren't tough enough, you also get those over-confident boys constantly trying to push you down. But, you can't let them. Some days will be harder than others, but you have to remind yourself that this is what you're passionate about and that nothing is going to stand in your way from getting there.

2. Be unapologetically yourself. You won't get anywhere in life if you choose to be someone you're not. Just because you want to pursue a career in STEM doesn't mean that's all that you are. And it especially doesn't mean that you have to conform to the stereotypical unappealing look of a 'woman in STEM.' You can wear, do, and be whoever you want to be, and you don't have to try to be someone else just to fit in or to match a stereotype. If someone decides to treat you differently because of a part of who you are just keep calling them out on it and know it's their own stupidity keeping them from understanding.

3. Don't be shy. By now you're probably thinking something like 'sure this is all easier said than done' and you are ABSOLUTELY right. I would not be where I am today if it wasn't for an incredible support system. I mean, you're on this website reading this profile, so you must know that there are a lot of us out there, and we are all hear to fight for you. But, you have to do a little fighting for yourself. Don't be afraid to ask for help. Find your SWE chapter, local Girls Who Code club, join an online community of women in tech like NCWIT or Ladies Storm Hackathons, and tell us when you're having a rough day. We will be there to support you and lift you back up. You are not going through this journey alone.
Dwight Schrute once said "I think it's kinda dangerous to teach little girls leadership and self esteem." He is absolutely correct. If more girls grew up to be as confident as they should be, this world would be totally different. But, the more of us who find our confidence and our voice, the more powerful we become, and the bigger the waves we make.