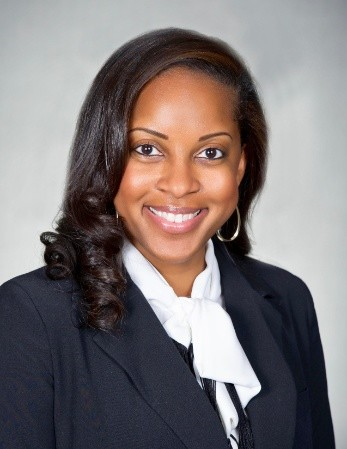 Water Strategy & Planning Engineer, Chevron
Get a mentor, ask questions and try to expose yourself to as many opportunities and industries as possible.
I ensure the Wells team (drilling & completions) have enough water to build roads, construct pads and perform fracturing. I also draft water supply and disposal contracts, perform water balances and develop long term strategies for the Permian Basin and East Texas.
WHY DID YOU CHOOSE THIS FIELD?
I grew up in Detroit, Michigan (AKA The Motor City). My dad is a mechanical engineer at Ford, so I grew up visiting vehicle assembly plants and I was always so amazed at how they made cars. My mom enrolled me in DAPCEP (Detroit Area Pre-College Engineering Program), where I took classes on Saturday mornings (which I hated because I wanted to sleep in) and I also spent my high school summers at University of Michigan and Michigan Tech University for their summer programs, learning more about engineering. When I told my family I decided to major in mechanical engineering, they were really shocked! They told me how hard it would be and I learned there were not many women in the field. This only fueled my desire to achieve my degree in mechanical engineering. While in undergrad, I interned at GM for two summers (powertrain and vehicle assembly). I also had the opportunity to work at a refinery, so I took the job to expose myself to another industry. I was in maintenance and absolutely loved it. I never looked back!
WHAT DO YOU LOOK AT & THINK, "I WISH YOUNGER ME WOULD HAVE KNOWN THIS WAS POSSIBLE?"
When I graduated from LSU with my masters degree in mechanical engineering, it was a big deal. I attended a historically black university (HBCU) for undergrad and there are so many myths around how they are "easy", you don't get good jobs and you were not accepted into a "regular" school. I'll be honest, that really got to me and I started doubting myself and my abilities...but I applied anyway. When I received my acceptance letter from LSU, my first thought was "YES!!! Now I can prove everybody wrong". I remember my first week of grad school, it was very difficult. I took a year off to work so I had to get back into the student mindset of studying and on top of that, I felt so much pressure to perform and keep up with my classmates. Needless to say, I graduated from LSU with a 3.7gpa and a masters degree in mechanical engineering. It was one of the happiest days of my life!
WHY DO YOU LOVE WORKING IN STEM?
I love working in STEM to inspire those coming after me. Growing up, I only knew of my father who was an engineer...not any women. I wake up looking forward to students seeing me as an attainable level of success, so they have the confidence to keep going.
BEST ADVICE FOR NEXT GENERATION?
Get a mentor, ask questions and try to expose yourself to as many opportunities and industries as possible. The road will not be easy but it's certainly not impossible. Don't be afraid to seek out help.
"It's not what you gather but what you scatter, that determines the life you've lived"