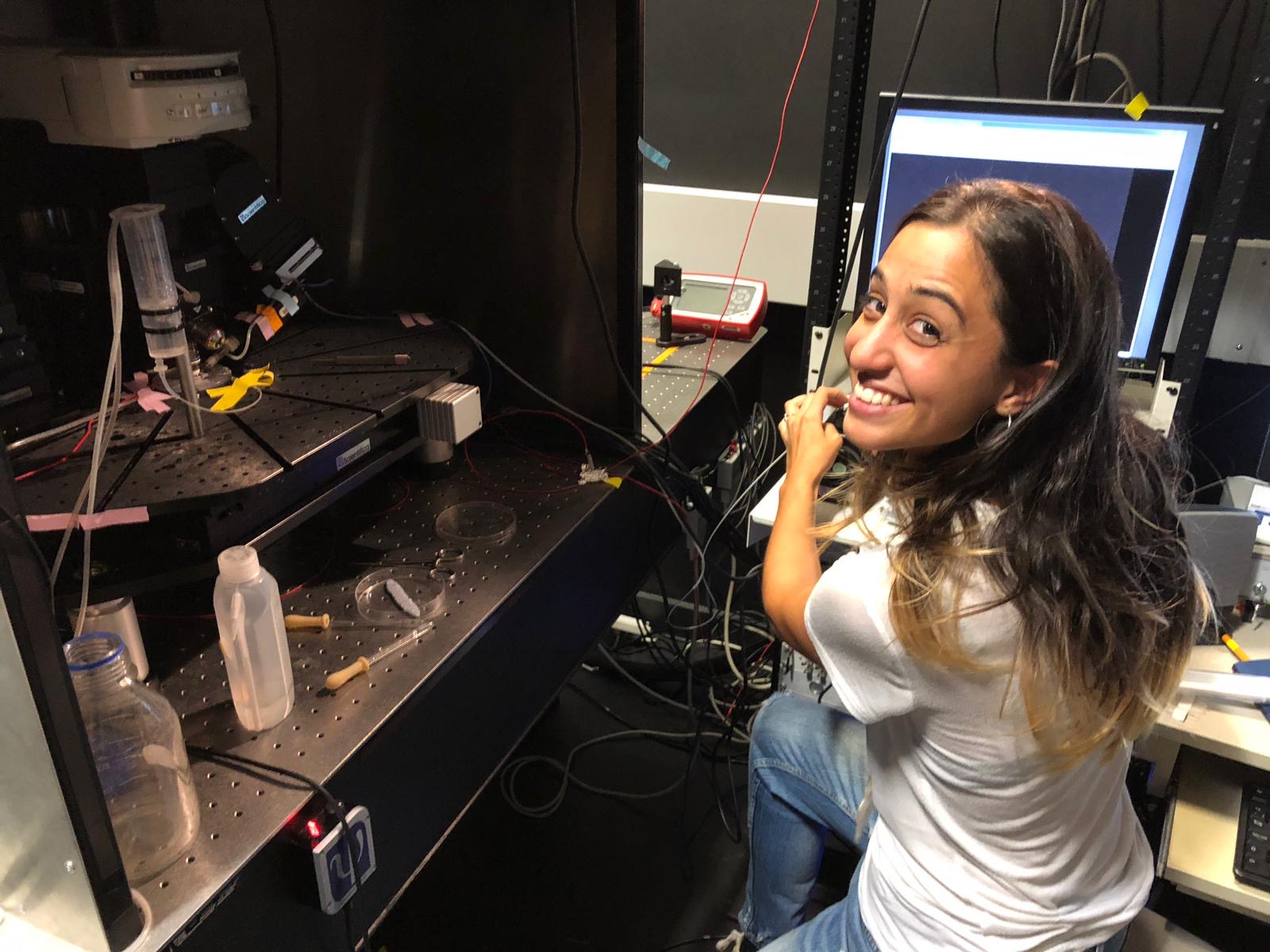 PhD student in Neuroscience at University College London
Reach out to girls and women who are already on their way to pursuing a career in STEM and ask them whatever it is you wish to know.
My job involves coming up with questions regarding neural circuits that are involved in emotional regulation and decision making, and designing experiments to try and answer those questions. More specifically, I work in a lab where I investigate how neurons in the hippocampus (a brain structure behind our ears that deals with memory, emotions and navigation) communicate with neurons in the prefrontal cortex (a brain structure at the front of our brains, above our eyes that deals with decision making and higher cognitive functions). I am interested in understanding the type of information that the hippocampus relays onto the prefrontal cortex to allow for adaptive decision making and correct emotional regulation. Specifically, my aim is to investigate how this communication fails in psychiatric disorders like depression and anxiety so we can have a better idea of the treatments that could work to reestablish normal function.
WHY DID YOU CHOOSE THIS FIELD?
I was always a very, very curious child throughout my school years and loved all the sciences. Specifically, I have been fascinated by neurons since I was first introduced to them in my biology lessons. In my final high school year I was torn between studying maths or medicine and it was my philosophy teacher who encouraged me to look at the syllabus for Neuroscience degrees. I can say that it was a sort of "aha!" moment when I realised I loved the sound of every single class on the list! After getting some lab work experience during my university summer breaks and seeing how fun the environment was and how exciting the process of discovery really is, I decided I would pursue a PhD in Neuroscience research afterwards. In terms of my focus on mental health related research, I would say that a family history of mental health disorders definitely nudged my interests towards that field, and I love that I can make a contribution to it, however small.
WHAT DO YOU LOOK AT & THINK, "I WISH YOUNGER ME WOULD HAVE KNOWN THIS WAS POSSIBLE?"
I wish younger me would have known that it was possible to complete my degree and my PhD without the extra work of doubting myself every step of the way! No-one needs that extra workload, so I would suggest surrounding yourself with mentors and positive influences that remind you of your potential and support you in your learning.
WHY DO YOU LOVE WORKING IN STEM?
I love working in STEM because every day you get the chance to be an adult in the playground, coming up with experiments to try and uncover some new, fascinating workings of the brain or whatever your field of interest is. I wake up looking forward to being surrounded by like-minded yet diverse people in my lab and getting one step closer to understanding whatever it is I'm working on at the moment.
BEST ADVICE FOR NEXT GENERATION?
The best advice I would give to any girl interested in pursuing STEM is to try and look for opportunities to be in a lab or in a research facility of your interest so you can get the feel of the job. It really made a difference for me! Also, reach out to girls and women who are already on their way to pursuing a career in STEM and ask them whatever it is you wish to know. Scientists love talking about their work!
"A scientist in his laboratory is not a mere technician: he is also a child confronting natural phenomena that impress him as though they were fairy tales." (Marie Curie)