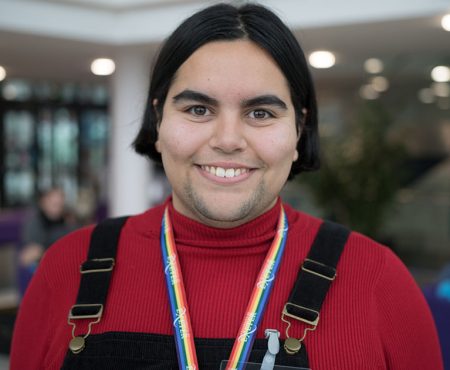 PhD student, University of Exeter (Penryn Campus)
Never lose your curiousity.
I am working to produce key research in how climate change may change the spread of antimicrobial resistance in the environment. I conduct laboratory experiments to answer specific research questions under this umbrella, with the aim to produce high impact results that can inform policies about reducing human risk of catching antimicrobial resistant infections.
WHY DID YOU CHOOSE THIS FIELD?
My secondary school biology teacher is the main reason I went in to the biological sciences. She always had such passion about her subject, and was always going on tangents about cool species or enzymes, which really inspired me. One example was when she was talking about convergent evolution and used the example of how both america and britain have a robin, with similar colouring, but they are unrelated. This lead to some confusion when an american team were asked to create an anamatronic robin for the original mary poppins film, as they created it based on the american and not the british robin. To this day I still remember many of her tangents, this being just one.
WHAT DO YOU LOOK AT & THINK, "I WISH YOUNGER ME WOULD HAVE KNOWN THIS WAS POSSIBLE?"
I think the achievement I wish I could show my younger self was when I graduated from my undergraduate degree from Imperial College. Being autistic, many people had put me down and insisted I would never achieve anything and would never be a contributing member of society. So going on to achieve that degree to me really proved them wrong.
WHY DO YOU LOVE WORKING IN STEM?
What I really love about working in STEM is the challenge. Doing the same thing every day would easily bore me, so I love the fact that I am always doing something that no one else has ever done before.
BEST ADVICE FOR NEXT GENERATION?
My advice would be to never lose your curiousity. We are naturally curious creatures, and too often that gets squashed out of us. Never stop asking questions. Question everything you read. Remember, "curiousity killed the cat" is not the full saying. "Curiosity killed the cat, but satisfaction brought it back"
"Curiosity killed the cat, but satisfaction brought it back."