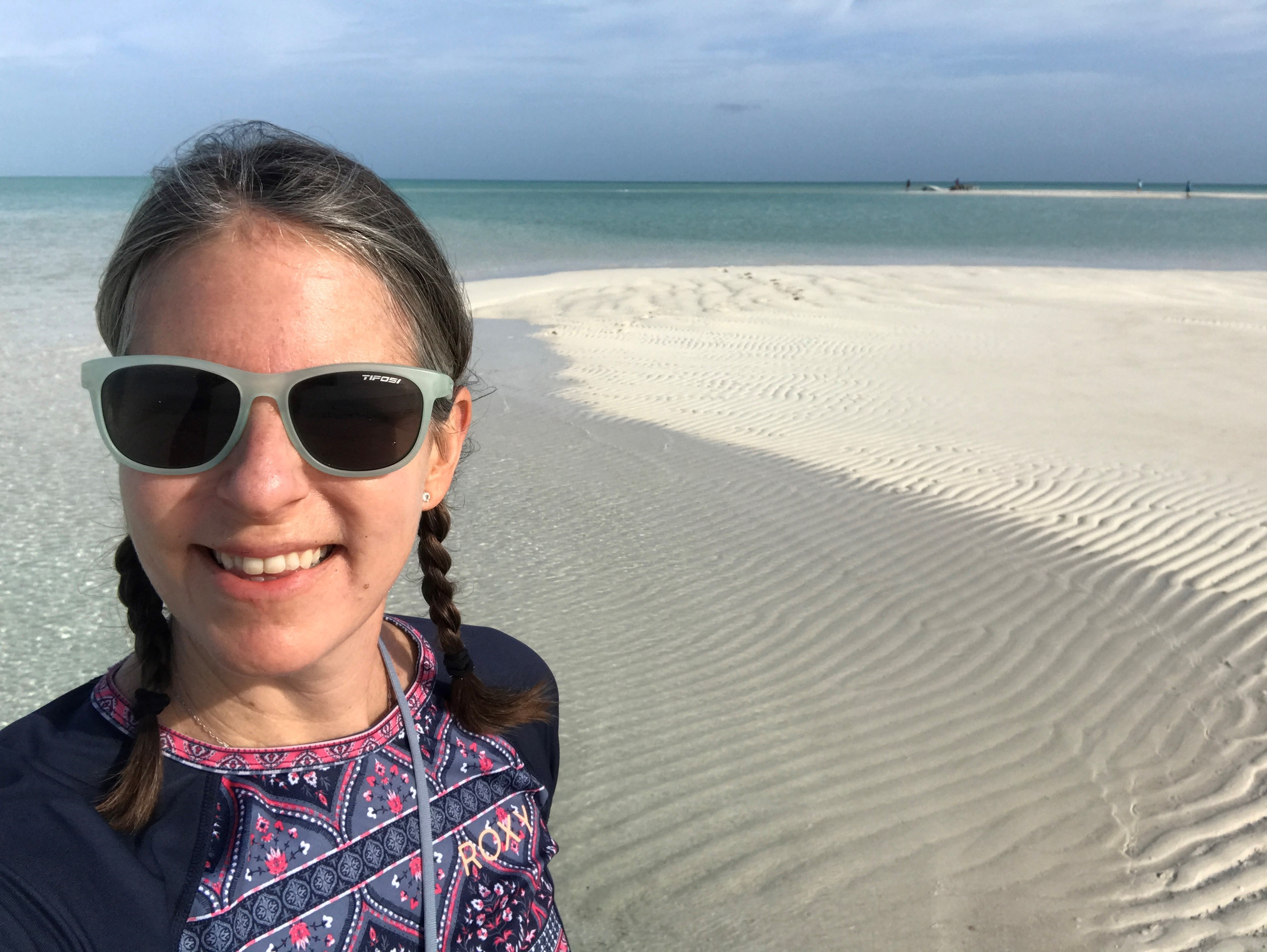 As a scientist, I use sedimentary rocks to reconstruct ancient landscapes and think about how and why they changed through space and time. As a professor, I teach and advise students, write papers and proposals, and serve on lot's of committees to keep the University and Scientific Societies running smoothly.
Why did you choose this field?
Every child goes through a "rock and fossils" phase, I guess I never really grew out of it. I also love being outside, so field science works well for me. I love Science with a Story, so telling (parts of) the history of Earth by 'reading' the rocks is pretty much a perfect fit.
What do you look at and think, "I wish younger me would have known this was possible"?
Having a family and a successful career.
Why do you love working in STEM?
I think earth scientists have a unique insight into scales of observation, and the pace of time. We tend to think about processes that occur from nanoseconds (crystallization of a mineral in a volcanic ash eruption) to billions of years (plate tectonic cycles). We can study individual grains of sand in a river deposit and infer what long-eroded mountain ranges must have fed those rivers. The ability to change our 'scope' of observation and interpretation is fun, it sometimes feels like a superpower!
Best advice for next generation?
We need you. Our world is facing so many challenges, and we need the most diverse set of problem solvers working for positive change. Many of us are working to make STEM careers better environments than we found when we started, and you will too.
Inspo quote / fun fact / role model
"Studying the habits of the solid Earth teaches us to respect the power of both incremental change and episodic catastrophe to transform the face of the globe…thoughtless disregard for the work of the geologic past means we cede control of our own future." – Marcia Bjornerud in Timefulness