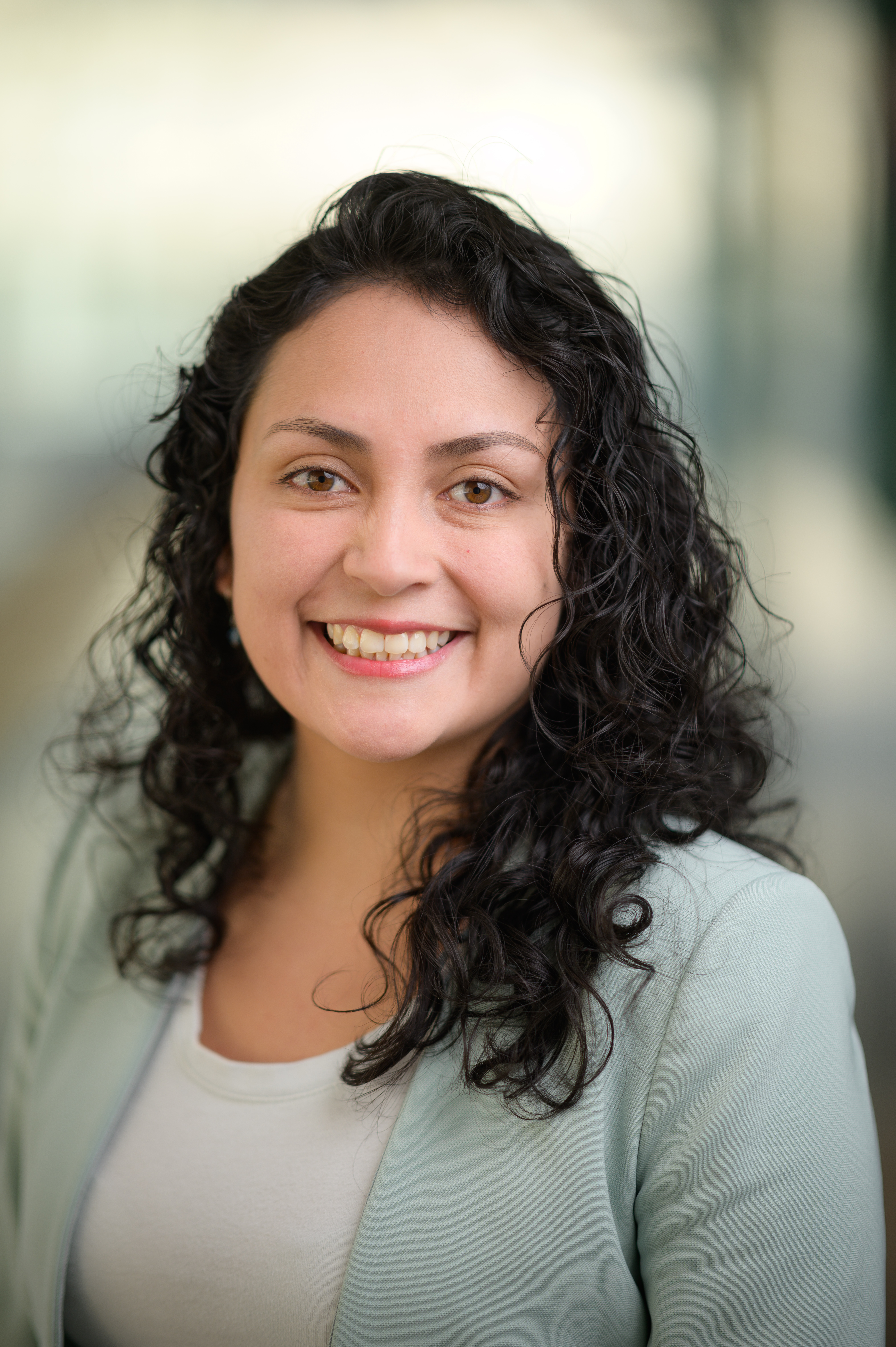 Carla Nathaly Villacis Nunez
PhD Student, University of Michigan
An expert is made by trying, failing, and finding smarter ways to succeed.
I study the mechanical behavior of biological tissues, and how to incorporate them into computational models of the human body. Mechanical behavior refers to how the material is deformed and changes under certain conditions, like load or movement. If my models replicate real-life characteristics accurately, physicians can use them in patient-specific medical disorders or abnormalities to develop better treatment strategies before using more invasive methods, like surgery. Imagine the virtual dissection tables used in CSI. My job would be analogous to using these tridimensional models, add parameters that represent their fundamental characteristics, subject them to forces and deformation, and observe their behavior.
WHY DID YOU CHOOSE THIS FIELD?
I chose mechanical engineering because I truly enjoyed technical drawing and experimentation as a high school student. In my years as an undergrad, I learnt how to operate heavy-duty equipment and how to build industrial machines, which nurtured my love for fabrication. However, it wasn't until my grandma broke her hip that I started thinking about mechanical engineering as a discipline with which healthcare could be impacted in a positive way. My grandma went through a hip replacement surgery, and unfortunately did not survive because of the invasiveness of the approach. At that very moment, I promised myself that I would shape my degree into a sinergy between engineering and medicine to look for devices or techniques that could guide the medical practice into less intrusive treatment methods. This is how I entered the biomechanical world, and here I am, making my first steps into revolutionizing the medical world via engineering.
WHAT DO YOU LOOK AT & THINK, "I WISH YOUNGER ME WOULD HAVE KNOWN THIS WAS POSSIBLE?"
Getting accepted at the Mechanical Engineering program at the University of Michigan to study biomechanics. I wish younger me had noticed her potential to achieve her deepest dreams. Looking back, however, I feel proud of how hard I worked for this achievement, and I would not change anything from this moment in life.
WHY DO YOU LOVE WORKING IN STEM?
I love working in STEM, specifically in mechanical engineering, because I have the power to create innumerable things by combining my imagination and manufacturing skills. In my research activities, I use these skills every day, for example, to ideate new ways to grip bones or tissue without damaging the material. I wake up looking forward to prototyping my next idea and advancing my research in computational biomechanics. Not only do I enjoy physically inventing, I also love manipulating animal or human models to test my hypotheses. There is not a single day I don't think about how my next finite element model will be and what invention I will come up to make it work!
BEST ADVICE FOR NEXT GENERATION?
I would tell them not to be afraid of breaking machines, failing in coding, or not understanding advanced classes in calculus. An expert is made by trying, failing, and finding smarter ways to succeed. If they love mechanical engineering, or any other STEM field, I would encourage them to follow their scientific heart. There are thousands of fellow female colleagues that will be thrilled to support their decision and teach them how to fail (and move on) intelligently.
Don't let anyone rob you of your imagination, your creativity, or your curiosity. It's your place in the world; it's your life. Go and do all you can with it, and make it the life you want to live. (Mae Jaemison, first African American woman astronaut in space).