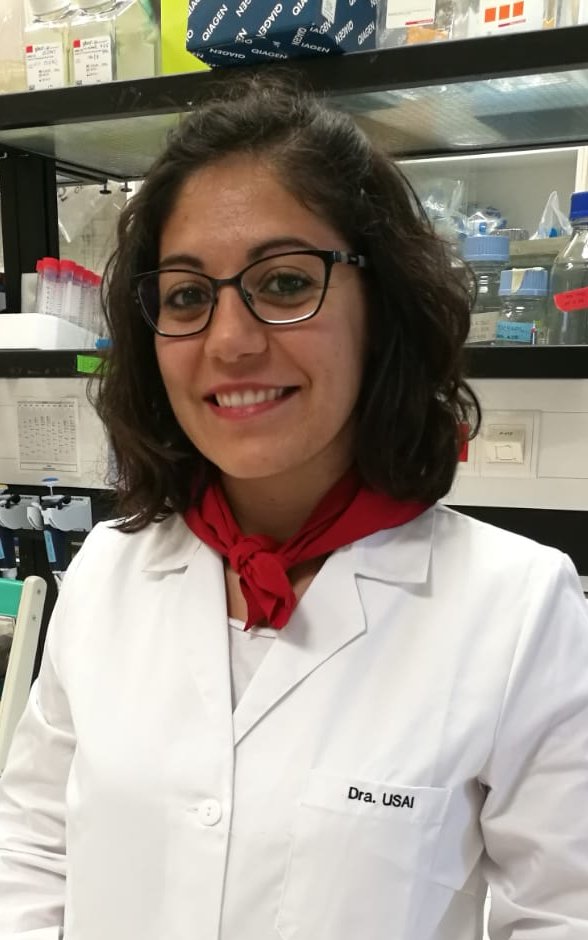 I study the immune response of patients with viral hepatitis (a viral infection of the liver).
Why did you choose this field?
When I was in high school I found out that I really enjoy studying Chemistry and Physics: I was attracted by the infinitely small and the microscopic world! I was also interested in the biology of the cell, the DNA was fascinating and trendy with the Human Genome Project just declared completed in 2003. So in 2005 I decided to enroll in a Biotechnology degree at University, and this is how the adventure began!
What do you look at and think, "I wish younger me would have known this was possible"?
I have presented my experiments and results at international congresses, it would be fun to go back in time tell that to 10-year-old me and see her reaction!
Why do you love working in STEM?
I love the idea of filling gaps in the knowledge about the interaction between viruses and the human body. I wake up looking forward to make my contribution at improving people health.
Best advice for next generation?
Don't let anyone tell you that you can't do it. Be assertive and proactive, work hard and don't compare yourself to anyone: just do your best. Look for role models, reach them and ask questions.
Inspo quote / fun fact / role model
"Non chi comincia, ma quel che persevera." It is a Leonardo Da Vinci quote, meaning that persevering in doing something is a greater achievement than having it started, since it requires a constant effort and willpower.