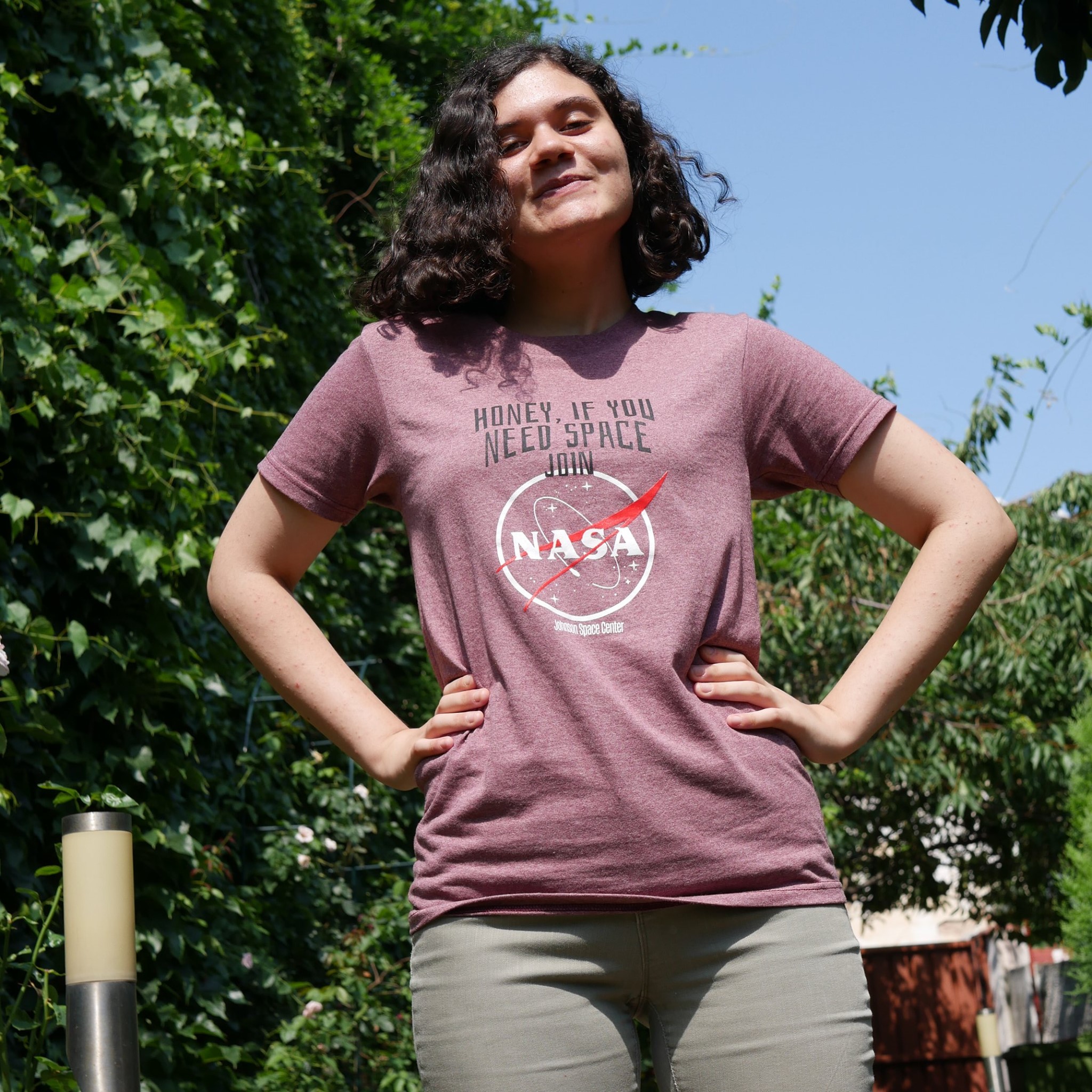 Computer science student, University Politehnica
Be extremely ambitious and brave. Also, choose the path less taken, the toughest one, even if it first seems scary.
As a student, I am not full-time employed yet. My "job" is to learn as much as possible and to gain experience, and then to pass it on to my peers: I love teaching and helping other people, thus I am involved in numerous volunteer activities as a trainer. For example, I teach children to code using Scratch and Thunkable, and I am also trainer for annual workshops on IoT, Android, Web.
WHY DID YOU CHOOSE THIS FIELD?
I remember that moment vividly. In high school, I participated in a IoT workshop where we learnt to program Arduino microcontrollers. For me, that was fascinating, as I discovered a new side of programming, besides the basic algorithms that we were being taught in school. My favourite activity during that workshop was to create a piano using photo-resistors, because while I was working on it, I realised that programming can be easily combined with any other domain; so then I decided to pursue a career in this field. Besides this, I was fortunate enough to find amazing mentors during the IoT workshop, people who guided me on my academic path, and this also played an important role in my decision and my career path so far.
WHAT DO YOU LOOK AT & THINK, "I WISH YOUNGER ME WOULD HAVE KNOWN THIS WAS POSSIBLE?"
Pretty much every single one of my achievements, because I often deal with lack of confidence and impostor syndrome. I would take advantage over this question to talk about the impostor syndrome: it is something that held me back a lot, and I am sure many of you are dealing with it, maybe without even knowing. But educate yourself on this subject and you will find ways to thrive. So, I wish I could tell my younger self that yes, there will be moments when barriers will appear, caused by you or by other factors, but it's important to identify the problem and address it properly; everything can be overcome and the more you try (and fail), the higher your chances of succeeding become.
WHY DO YOU LOVE WORKING IN STEM?
I personally love the diversity of this domain and the multitude of opportunities: I had the chance to work on projects from different spheres, from mobile development and hardware devices, to research projects, chatbots and the list can go on. If you work in STEM, you never run out of things to do, and also your tasks can be diversified! Personally, I am not a morning person, so I would rather say what keeps me up at night: sometimes bugs, sometimes my curiosity about how things work, but mostly my engagement in a certain project.
BEST ADVICE FOR NEXT GENERATION?
Be extremely ambitious and brave. Also, choose the path less taken, the toughest one, even if it first seems scary: everything will be alright and this is where you will grow the most.
Just one? I can't decide! I will make a top 3.
"If it's a good idea, go ahead and do it. It is much easier to apologise than it is to get permission." - Grace Hopper
"We can only see a short distance ahead, but we can see plenty there that needs to be done." - Alan Turing
"I would like to be remembered as someone who was not afraid to do what she wanted to do, and as someone who took risks along the way in order to achieve her goals." - Sally Ride