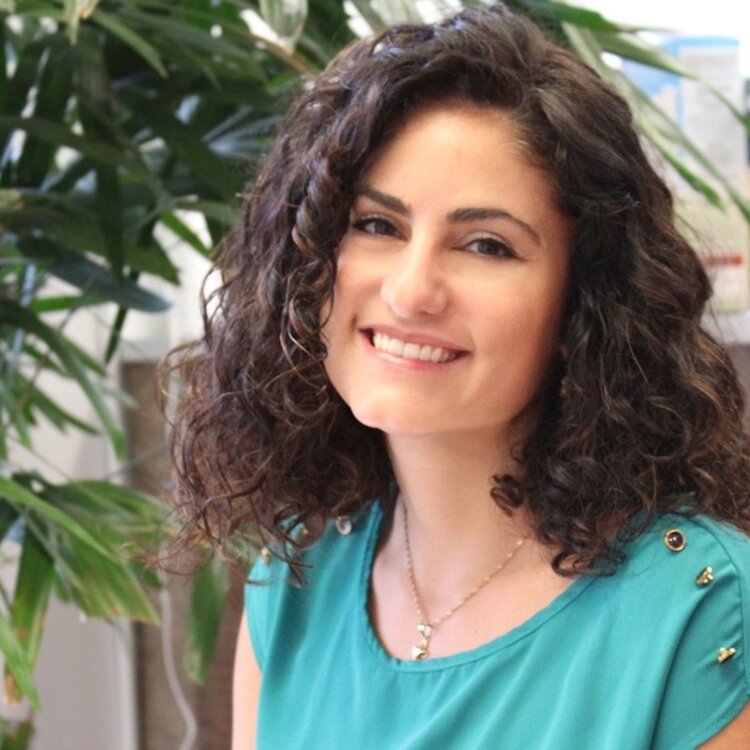 Chief Innovation & Growth Officer at FitBiomics
Be fearless and kind. Your voice is worth being heard. You can inspire others, even when you don't realize.
As a startup co-founder, I get to wear many hats and take on different responsibilities. I lead innovation and growth for a microbiome biotech startup, FitBiomics. We are pioneering how we look at gut health and its impact on our active lifestyle and overall health benefits, empowering people to live their best life. My role translates our cutting-edge, microbiome research into the next generation of probiotics that everyone can access and will benefit from. I am also defining our path to bring our vision and brand to life, as well as our go-to-market strategy. My daily activities encompass understanding who our customers are and what they care about, reading and analyzing industry research and how it applies to innovation, translating insights into a business plan for our product launches, and executing key marketing initiatives to drive sales and build brand love (from driving awareness to building a loyal customer base). My favorite part of what I do is engaging with our consumers to understand their hopes and needs, and to create a community where people feel inspired and supported, as well as excited to be part of a new movement.
WHY DID YOU CHOOSE THIS FIELD?
My career field has been an atypical journey of agility and determination. I learned throughout the years that taking risks and being open to the unknown has been my greatest path to growth, both professionally and personally. I love to solve problems and was naturally strong at math and science, so I started my professional career as a software engineer. I actively took part in various WIT (women in technology) and robotics programs to help young kids, and especially women in underserved communities, learn what was possible with studying STEM fields. While I excelled professionally, and completed my master's degree in Engineering, I found more passion in engaging with consumers and mentoring others than I did in my day to day job. Growing up, I loved to dance and draw and wanted to pursue a career that would allow me to tap into my creative side. After completing my MBA at Duke where I concentrated on marketing and social entrepreneurship, I went on to work for great global companies (Mars and Danone) learning and honing my skills as a marketer and building business acumen. I loved that I could lead creative innovations and campaigns while still leveraging the analytical skills I refined as an engineer. After establishing a strong foundation, my desire to own more of the business led me to transition from the secure corporate world to help a creative brand agency launch its first USA based office in New York City. I was able to continue working on iconic global brands with more influence on getting hands on experience on brand positioning, storytelling, and design. After building a strong foundation for the agency, I decided to take a break to travel the world while volunteering my time helping non-profits and startups. That is how I met my co-founder Jon… and I loved the greater vision he had to make cutting edge science accessible to everyone and to use sports as a medium to drive excitement on the possibility of what science can do. My experience exposed me to many new people, perspectives, and possibilities. I had amazing mentors that supported and inspired me to take risks. The more I experienced, the more I realized how powerful it is to do something you love and that can have a positive impact on society. I am proud to be building a company that stands for these same values. I can't say I choose this particular field other than to say I felt the world needed more values-based empathetic leaders building purpose-based businesses and this opportunity opened up the possibility for me to fulfill that dream while tapping into my breadth of experience.
WHAT DO YOU LOOK AT & THINK, "I WISH YOUNGER ME WOULD HAVE KNOWN THIS WAS POSSIBLE?"
I wish younger me knew it was possible to be successful doing what you are passionate about, and that you could create the job (or business) you want. Raised by immigrant parents, I had limited exposure to what different careers were out there. I did not think the career I have today was even an option much less possible. My focus early on was to play it safe, work hard, and stay out of trouble so I could have a sense of security. Not seeing many women in engineering roles or in management positions throughout my career made me feel like I had work extra hard to prove my value. I wish I felt empowered earlier in my career to speak up more and realized that I didn't need to play small to make others feel comfortable. I would tell my younger self that I could be authentic in my kindness and strong in demanding respect. They say you don't know what you don't know... and as a kid there was so much that I simply wasn't aware of because I did not have access to. I am passionate about educating and empowering confidence in others to understand what their options are and to believe they can be and do more than the limits they see.
WHY DO YOU LOVE WORKING IN STEM?
STEM is so powerful in how it helps us evolve as humans and revolutionize the status quo. We study the biology of the worlds' healthiest people so we can unlock the secrets to optimal health. I love that we can take cutting edge technology and harness the power of research into solutions that are accessible to everyone, not just the elite or privileged! That excites me. STEM allows us to elevate our potential, to rethink limits and boundaries, and creates accessibility of more opportunities to more people.
BEST ADVICE FOR NEXT GENERATION?
Be fearless and kind. Your voice is worth being heard. You can inspire others even when you don't realize, so embrace empathy in everything you do. Most importantly always believe that you are smart and creative and strong and can do whatever you put your mind to. The impact you can have on the world and your own personal growth by pursuing fields in STEM are undeniable. These fundamentals are the building blocks to everything in life, and there are so many great careers you can pursue. There is a scientist or engineer or mathematician behind almost everything you love. At the end of the day, believe that you can achieve anything you put your mind to, and don't ever be afraid to ask for help along the way!
"If you change the way you look at things, the things you look at change." Wayne Dyer.