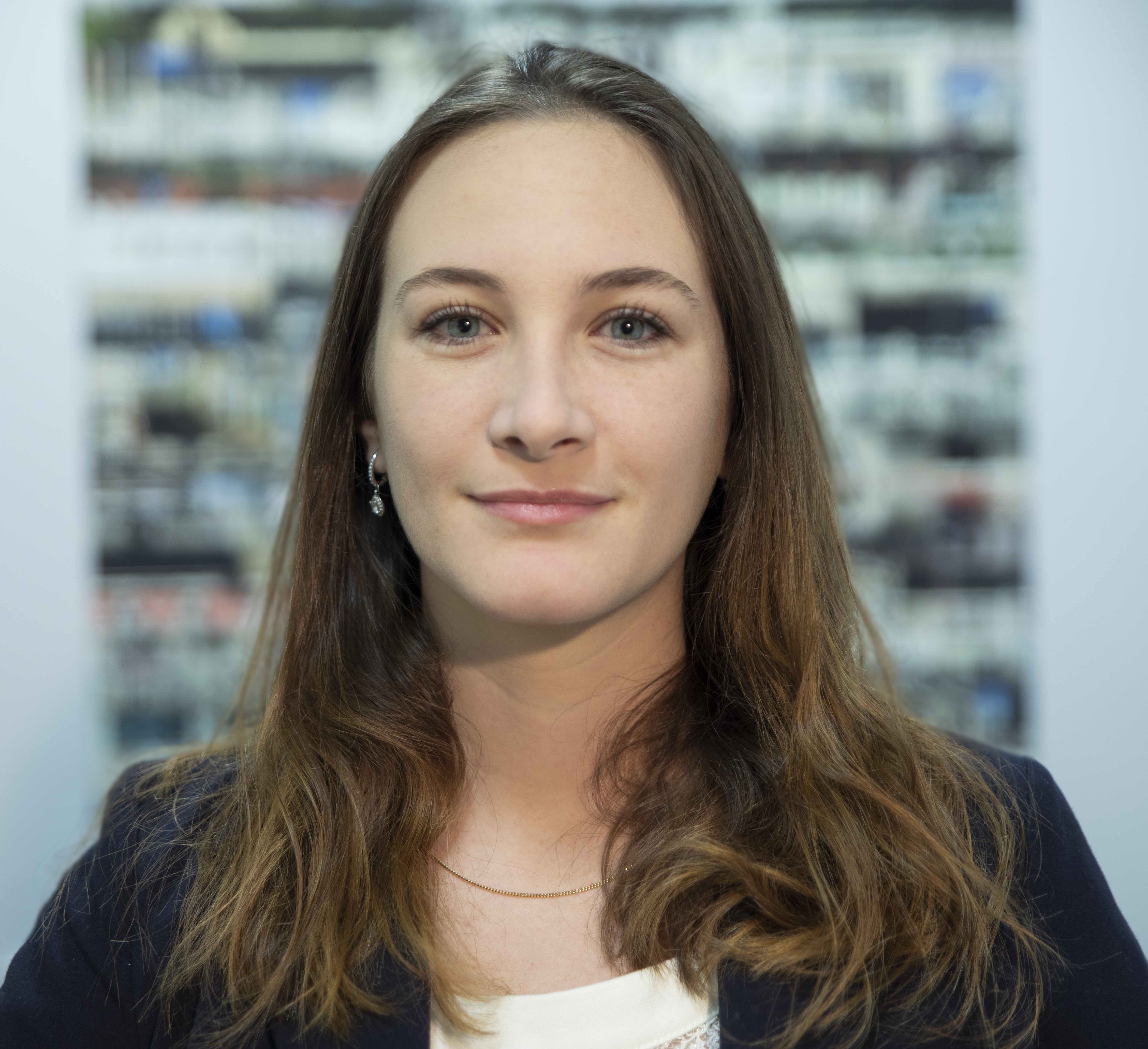 Head of PR & Communications, MarketOrders
Know your value, be fearless, supportive, involved in your community and don't underestimate the power of a network.
At MarketOrders, my role is to ensure that we communicate effectively and authentically. It involves internal communications among the team, contractors, partners and investors; and it also involves external communications with our customers, followers, journalists as well as reaching out to potential clients.
For example, my objective can be enhancing and protecting the image of MarketOrders; educating our audience on the technology we use and our processes; informing investors on our progress; promoting our services and products; getting relevant and impactful press coverage... While making sure our message is in adequacy with our values and vision.
WHY DID YOU CHOOSE THIS FIELD?
I've worked in PR and communication for companies and agencies in various countries and industries including sport, charity, real estate, healthcare, audio-visual…
In January 2018, a friend of mine told me about this new technology that would revolutionise the way people transact.
This technology was blockchain and as a curious person, I jumped on YouTube and watched hours of videos to understand it better. I loved the concept of peer to peer transactions, the community aspect behind it and its potential.
I then got a job as Partnerships Manager in an ICO Project Management firm and got to learn more about the technology, the market, and the people involved.
Six months later, I decided I wanted to go back to PR and started freelancing for Fintech companies and agencies. I started working for MarketOrders in December 2018 to help them with their communication and PR strategies as they were planning on raising funds on Crowdcube in June 2019.
I fell in love with the vision they had for the startup and above all, the team. I never left!
WHAT DO YOU LOOK AT & THINK, "I WISH YOUNGER ME WOULD HAVE KNOWN THIS WAS POSSIBLE?"
My biggest achievements to date are:
1) Working in a highly competitive industry still dominated by men as a French woman. Four years ago, I didn't speak a word of English and wouldn't have pictured myself being a badass woman making my way through an industry like this one, especially not in the UK.
2) Raising over £400k with the MarketOrders team via crowdfunding!
3) Getting MarketOrders over 600 articles mentioning the brand within 2 years, including publications like City AM, the Financial Times, the BBC, The Telegraph, Management Today...
I guess if I could talk to my younger self, I'd tell her to keep up the hard work because even if she'll be going through some tough times, it'll always pay off, sooner or later. I'd tell her that the journey is worth it and that it's never to early to support other women and inspire them at your level. You don't need to be a CEO to make an impact on people, just be your better self.
WHY DO YOU LOVE WORKING IN STEM?
I love the way the industry evolves at the speed of light, builds customer-centric products and is resourceful and fearless. It's an industry that is so disruptive it makes regulation evolve instead of building a product within the regulation in place. It's like everything is possible, and I'm always up for a challenge!
BEST ADVICE FOR NEXT GENERATION?
Know your value, be fearless, supportive, involved in your community and don't underestimate the power of a network.
"Motivation comes with action, not before it.", Mark Manson.
"There is more honour in defeat than there is in unused potential", The Politician, Netflix. ;)