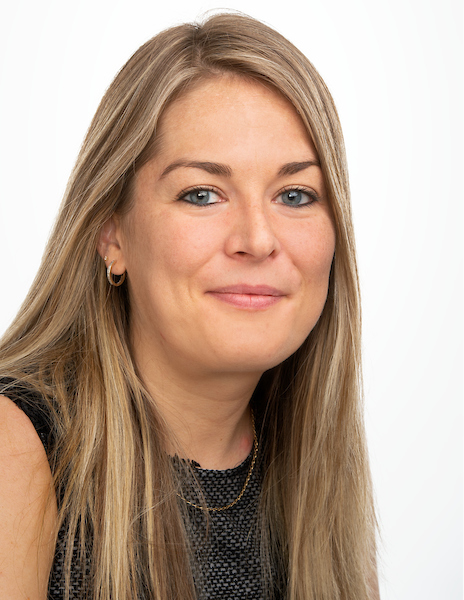 Assistant Professor, University of Alberta
Stick to your dream and work hard because in the end it always pays off!
I teach undergraduate students the dietetic profession (training the next generation of Registered Dietitians since I am a RD & PhD). I also do research in nutrition (more specifically on how nutrition can improve the immune system in obesity and type 2 diabetes) to improve the health of Canadians and I do community/service work to enhance the recognition/excellence of my university and ensure that high quality research is done in the world.
WHY DID YOU CHOOSE THIS FIELD?
I have always loved research and Nutrition! My parents were both researchers in food science at Laval University in Quebec and I was initiated at the undergrad level to research and went all the way through with it. I did my undergrad in nutrition to become a registered dietitian then my master and PhD in nutrition and metabolism and then moved to Alberta to do my post-doc in nutritional immunology. Being from a food science family I was always interested in assessing the health beneficial effect (nutrition side) of the products and novel food process developed by food scientist… like connecting farm/earth product to health outcomes. Food scientist are great at developing new technologies and products like nutraceuticals, natural health product or even foods naturally enriched in specific compounds that have the potential to improve health, but I was always interested in testing the actual efficacy of nutrition (either at the nutrient and food level or even whole dietary pattern). I was the "black sheep" in my family by going into nutrition instead of food science and it was the best choice of my life. I liked being an RD but felt that I was only helping patient one-one, one at the time. Now my research has the potential of improving the life of a huge portion of the population and provide clinical evidence-based recommendation to improve the immune system in obesity and type 2 diabetes. With COVID-19, my research has become even more relevant since individuals with obesity and type 2 diabetes have worse prognostic if they are infected by COVID-19.
WHAT DO YOU LOOK AT & THINK, "I WISH YOUNGER ME WOULD HAVE KNOWN THIS WAS POSSIBLE?"
I cannot think of anything. I am thankful to my parents who guided me through become a successful researcher. They told me to apply for scholarship because I had good grade and got my first scholarship early on during my undergrad to start working in research. This pave the way to more scholarship and great MSc and PhD positions later on. I was very productive and published a lot which opened new opportunities and a great pos-doc position and then a faculty position at the UofA. I wouldn't change a thing in my career. I was always scare of becoming an independent researcher thinking that I wouldn't have novel ideas on my own. My mom told me that this should be the least of my worries and she was right. When I started I had so many research ideas that I didn't know where to start. Now I have multiple grants to test those unique research ideas!
WHY DO YOU LOVE WORKING IN STEM?
Everything. I love research, I like teaching and like to contribute to peer-review and ensure quality research and ethic procedure are followed. During my graduate studies I used to tell my parents that I would save the world with my Mediterranean diet (I was doing my PhD on this diet and started getting really good results to lower the risk of cardiovascular disease). Now I really feel I am making a difference in improving the health of Canadians. As a health care professional, this is what we aspire to.
BEST ADVICE FOR NEXT GENERATION?
Stick to your dreams and work hard because in the end it always pays off!
Be serious but don't take life too seriously (from my step dad).