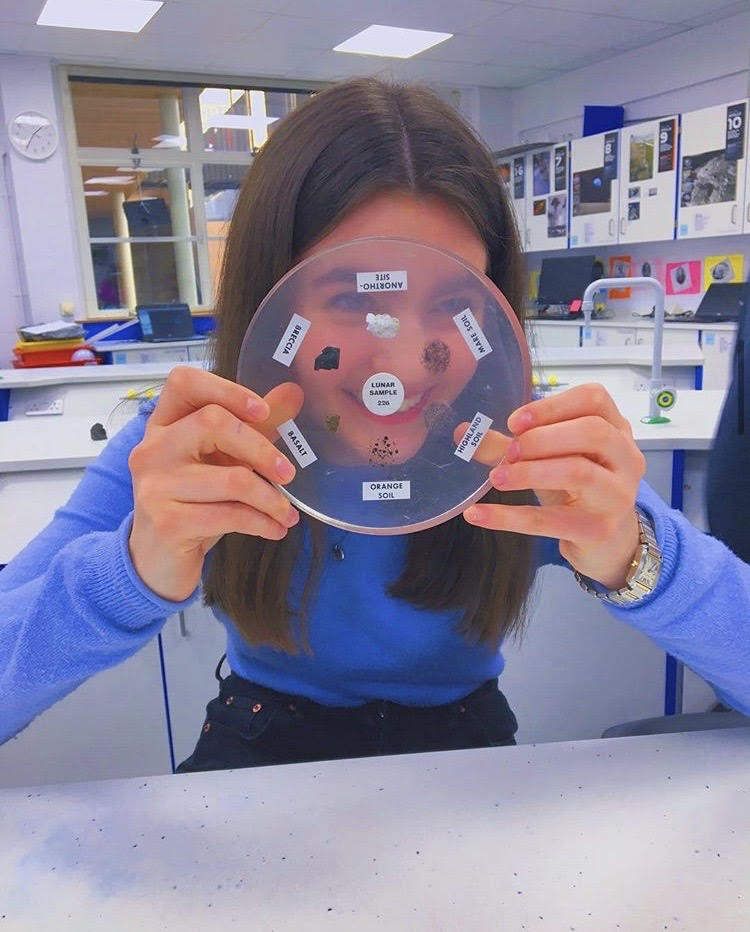 BSc Undergraduate Physics Student, University of Notre Dame
And - host & project lead of UKSEDS "Preparing for Launch" podcast, & content writer for SpaceCareers.uk.
Find what you are passionate about and enjoy it, and work as hard as you can.
While hosting the UKSEDS "Preparing for Launch" podcast, I interview fantastic individuals in the space sector, offering entertainment, education, advice, and insight. The podcast aims to make the space sector as accessible as possible for young people, highlighting various careers and routes into the sector.

As a content writer for SpaceCareers.uk, I write job portfolios and other articles with my co-content writer. We also want to educate other students on the vast variety of jobs within the space sector.

Meanwhile, at university, I am currently a first-year BSc Physics student with a concentration in aerospace engineering and a minor in journalism. I am extremely passionate about my degree and I cannot imagine studying anything else.
WHY DID YOU CHOOSE THIS FIELD?
Anyone who knows me knows how passionate I am about physics. I have been obsessed with astronomy for as long as I can remember. When I was 10, I first saw the movie Apollo 13 on cable TV with my dad. I became infatuated with this story, transforming my love for astronomy into spaceflight. Since then, I have been obsessed with all things spaceflight, and it is what I want to do with my life. When I started physics in year 10, it became my favourite subject. I actually didn't believe that I would be capable of entering the STEM sector, until I did lots of physics and space-related extracurriculars in sixth form. Through these extra-curricular opportunities, I gained the confidence to apply for a STEM subject. I was torn between whether to focus on aerospace engineering or astrophysics, and then finally decided on physics. I am extremely happy with my decision to study physics, because it is so broad and gives me the scope to explore lots of areas in the subject. That is why I am delighted with my degree; personally I think it is the perfect subject, and there is nothing I am more passionate about.
WHAT DO YOU LOOK AT & THINK, "I WISH YOUNGER ME WOULD HAVE KNOWN THIS WAS POSSIBLE?"
Hosting a podcast. I have always been a fan of science TV shows, documentaries, and, most importantly – podcasts. My younger self would have never thought that I would be the person interviewing such fantastic, extraordinary guests.
WHY DO YOU LOVE WORKING IN STEM?
There is nothing I am more passionate about than physics and spaceflight. However, working in the STEM sector is more than that. It is about innovation, teamwork, and the overall drive to discover more about our universe to expand knowledge for humankind.
BEST ADVICE FOR NEXT GENERATION?
Find what you are passionate about and enjoy it, and work as hard as you can. Also, join a STEM club/society. There is no doubt that STEM subjects are challenging, but having friends that support you makes all the difference, as there is something about having people surround you that share your passion that is really motivating. There are a plethora of networks to help you pursue your STEM interests!
"Nothing will work unless you do." – Maya Angelou