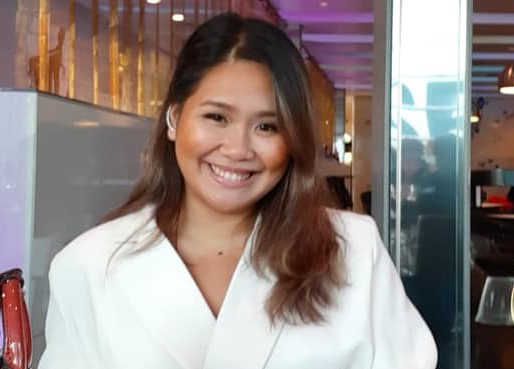 Graduate Engineer - Ireland
If you can conceive it, you can achieve it.
My first project for my job is something I hold very dear to my heart. My first recollection was on my first day. I stood outside the gate and thought to myself "It's not too late to turn around". I felt suffocated with my nerves. But like a movie transition, a gust of wind sweeps past me and in a blink there I was standing in front of a Total Station setting out amongst 100+ men who were working outside.


Working on site solidified my knowledge, skills, confidence and my ability as a female engineer. I worked with the most amazing team each unique individual with extensive knowledge, and the kindest souls whom are very dear to me. Working on site became a concrete evidence of how much I grew as a person. I loved my experience on site and obtained invaluable appreciation and understanding for the hardworking people in the office and on site as well as the planning, management, design process etc.
WHY DID YOU CHOOSE THIS FIELD?
If I was being honest, I had no idea what I was getting into. I wanted a good job, a job I was happy with. After graduating, I thought I'd probably hate my job but I ended loving it. I thought I'd hate it because I was a minority but the level of diversity introduced in my company allowed me to settle very quickly. I would wake up everyday and I would feel really motivated to go out there looking forward to seeing my peers, and learning more in the job.
WHAT DO YOU LOOK AT & THINK, "I WISH YOUNGER ME WOULD HAVE KNOWN THIS WAS POSSIBLE?"
Personal Growth and Confidence is an achievement for me. I wish younger me knew that, hard work trumps talent when talent doesn't work hard. That everything that I worked hard for would lead me to having a really amazing job and being a role model to younger girls who want to pursue a STEM course.
WHY DO YOU LOVE WORKING IN STEM?
Diversity is a big thing when it comes to working in STEM
BEST ADVICE FOR NEXT GENERATION?
If you can conceive it, you can achieve it. Everyone's personality, approach and experience are going to differ but there are three things that you should remember in this industry be brave, be bold, be brilliant, and be bewildering.
A minority, as girl, a girl of colour you are not at a disadvantage. I TRULY believe that girls offer a unique and valuable insight in choosing STEM courses. I'm writing this to tell every woman out there - BE BRAVE, BE BOLD, BE BRILLIANT AND BE BEWILDERING. Pave the way for your own future
"BE BRAVE, BE BOLD, BE BRILLIANT AND BE BEWILDERING. Pave the way for your own future"