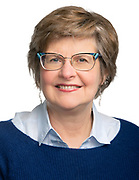 I am a researcher in the field of dietary fats and their effect on immune function and I am a University professor teaching nutrition to undergraduates in nutrition and dietetics.
Why did you choose this field?
I started my undergraduate studies in nutrition and became a registered dietitian. During my summers I worked in nutrition research at Sick Children's Hospital in Toronto, Ontario. I had amazing mentors and I fell in love with research. After working for 1 year, I returned to University to do my MSc and then PhD in the area of human nutrition/nutrition and metabolism.
What do you look at and think, "I wish younger me would have known this was possible"?
To have had been able to do research that changed nutrition guidelines and policy that impact on the development of infants.
Why do you love working in STEM?
Meeting eager and bright young people who are deciding on their career paths.
Best advice for next generation?
Follow what you are interested in as that will enable you to make a difference in the world.
Inspo quote / fun fact / role model
Everything is theoretically impossible until it is done