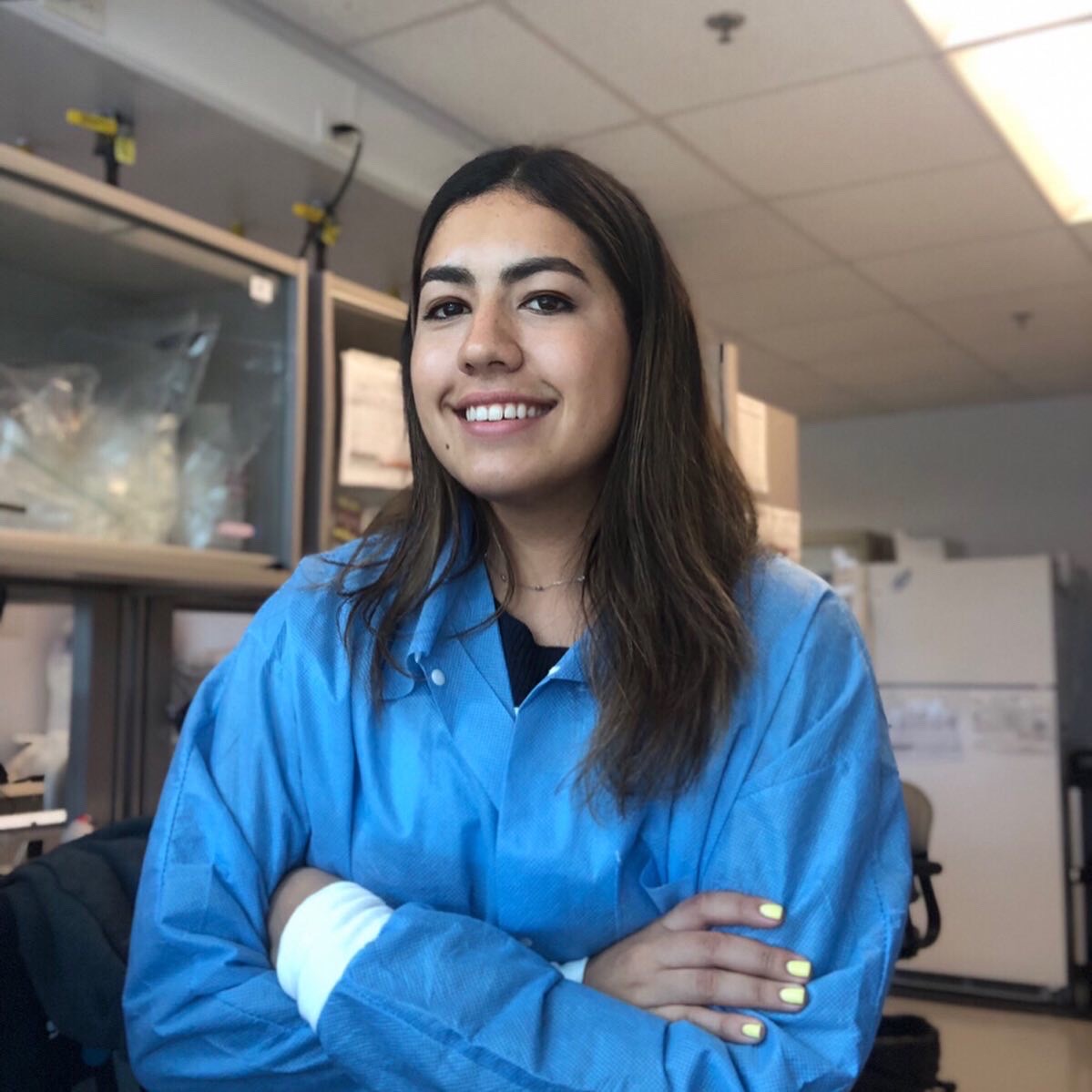 Cayetana Lazcano-Etchebarne
Senior Undergraduate Researcher, University of Puerto Rico-Rio Piedras Campus
And - Program Coordinator, HMARIA/American College of Surgeons Operation Giving Back PR, President of the Natural Sciences Faculty Student Council, Co-Founder of Women in Science UPRRP
You belong, you can do it, you are capable.
As an undergraduate researcher in Cancer Biology, I enjoy learning and discovering new therapeutic targets to treat prostate cancer. I am also the Program Coordinator for HMARIA/American College of Surgeons Operation Giving Back Puerto Rico were we perform free elective surgeries to the uninsured population in Puerto Rico, fighting healthcare inequality. Additionally, as the President of my student's faculty council, we have represented our students and their needs also created and developed various ideas to support inclusion and diversity among us. Lastly, as a Co-Funder of the Alliance of Women in Science in UPRRP, we serve as mentors in a platform where we bring resources and guidance in minorities, especially women, in Science.
WHY DID YOU CHOOSE THIS FIELD?
As a Latina woman in Science it has been very encouraging to find more and more role models every day, but we need even more. I have had amazing mentors and extraordinary opportunities that had helped me reinforce my desire to pursue an M.D./Ph.D. in Cancer Biology. To help people, listen to them, research possible cures, fight against healthcare and gender inequality in one profession is my goal.
WHAT DO YOU LOOK AT & THINK, "I WISH YOUNGER ME WOULD HAVE KNOWN THIS WAS POSSIBLE?"
As an international student in the United States, I was born in Peru but raised in Puerto Rico, it has been harder to look for fully-funded opportunities, but it was always possible. I believe that I can not close doors for myself by not believing in me and my capacity, so I always try. I got accepted, two summers in a row, into one of the greatest summer internships at the Radiation Oncology Department at the University of Pennsylvania, got elected as President of my student's faculty council board, I coordinate a program where we fight healthcare inequality every day and have the honor to mentor younger women in science. Everything I have ever set myself to pursue, I had set my mind to it and work towards it.
WHY DO YOU LOVE WORKING IN STEM?
I love working in STEM because I believe that science is for everyone and we can learn something new every day. One of the most beautiful things about science is being able to imagine, create as you challenge yourself to create knowledge. I wake up looking forward to a world where science is accessible, and knowledge is public for everyone.
BEST ADVICE FOR NEXT GENERATION?
Never set their minds into small goals because you can achieve great things if you work for it. It does not matter if no one has never done it or if someone does not believe in you, you are always going to find someone along the way to support you and help you, you just need to start. You belong, you can do it, you are capable.
"Everything worth having is worth fighting for."