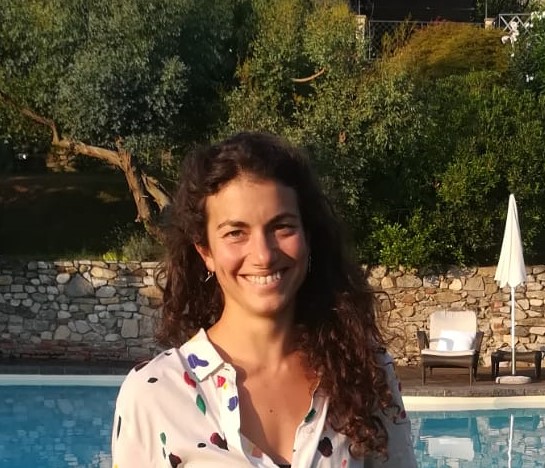 Project Officer, Joint Research Centre (JRC)
It is a challenge worth the fight.
I am researching the assessment and management of Mediterranean fish populations. Together with the modelling team I am part of, we do research on the development of statistical models used to assess fish populations. Personally I am specialized in models applied to populations on which little data is available (data limited), which is the main topic I have been working on throughout my career. My current job develops in two parts: in one part I combine fishing catch data and data from scientific surveys, from a specific fish population, and analyse them to estimate the current fishing pressure applied on such population and define if that pressure is too high, at a good level or could even be increased (unfortunately this is extremly rare!). This is called, estimating the sustainability of a fishery in the sea. The second part fo my job focuses on the development of the statistical models we use to analyse data from the above mentioned fish populations. This is done using programming languages such as C++, TMB or R. In my previous jobs I used to also go out at sea on research vessels to collect part of the data I would use in my analysis.
WHY DID YOU CHOOSE THIS FIELD?
I grew up being passionate about the sea, snorkeling, diving, going on boats and fishing myself. As a child I was more comfortable in the underwater silence than on land and I loved to spend hours fishing and snorkeling with my father. When it came to studies I decided I wanted to discover the mechanisms that ruled that world that fascinated me so much, so I studied Marine Biology. Going on I became more and more interested in the field of fisheries and specifically by catch species such as sharks and I specialized on the evaluation of fisheries resources and fisheries sustainability. I read books by Rachel Carson and Eugenie Clark, that became my role models, and i always worked trying to bring together the conservation of the sea and management of its resources.
WHAT DO YOU LOOK AT & THINK, "I WISH YOUNGER ME WOULD HAVE KNOWN THIS WAS POSSIBLE?"
I wish that during my studies it was made more explicit that work in marine biology can be pursued not necessarily doing a PhD and following the academic path. I would have liked to experience and hear more about all the options and how different paths will lead you to different ways of approaching the same topic.
WHY DO YOU LOVE WORKING IN STEM?
My favourite part of working in STEM is the problem solving that is always behind writing a coding expression or a statistical algorithm, I love putting the pieces together to answer a research question and develop new ones.
BEST ADVICE FOR NEXT GENERATION?
If you love STEM, if you have fun playing with numbers, get excited about the development of technology, discovering about the mechanisms behind life on earth...than STEM is for you so study it. Women do not need to show they are good in STEM, if you get excited about it than you'll know you will be good at it, because you will put a lot of effort in it. The biggest challenges will not come from the textbooks but from the working environments, from societies not accounting for women needs when developing a career, from teachers and familiars telling you that women don't have the brain for STEM or that you will have to choose between a career in STEM and a family...it is tiring at times, but it is a challenge worth the fight.
"Don't let anyone rob you of your imagination, your creativity, or your curiosity. It's your place in the world; it's your life. Go on and do all you can with it, and make it the life you want to live." - Mae Jemison, first African American woman astronaut in space