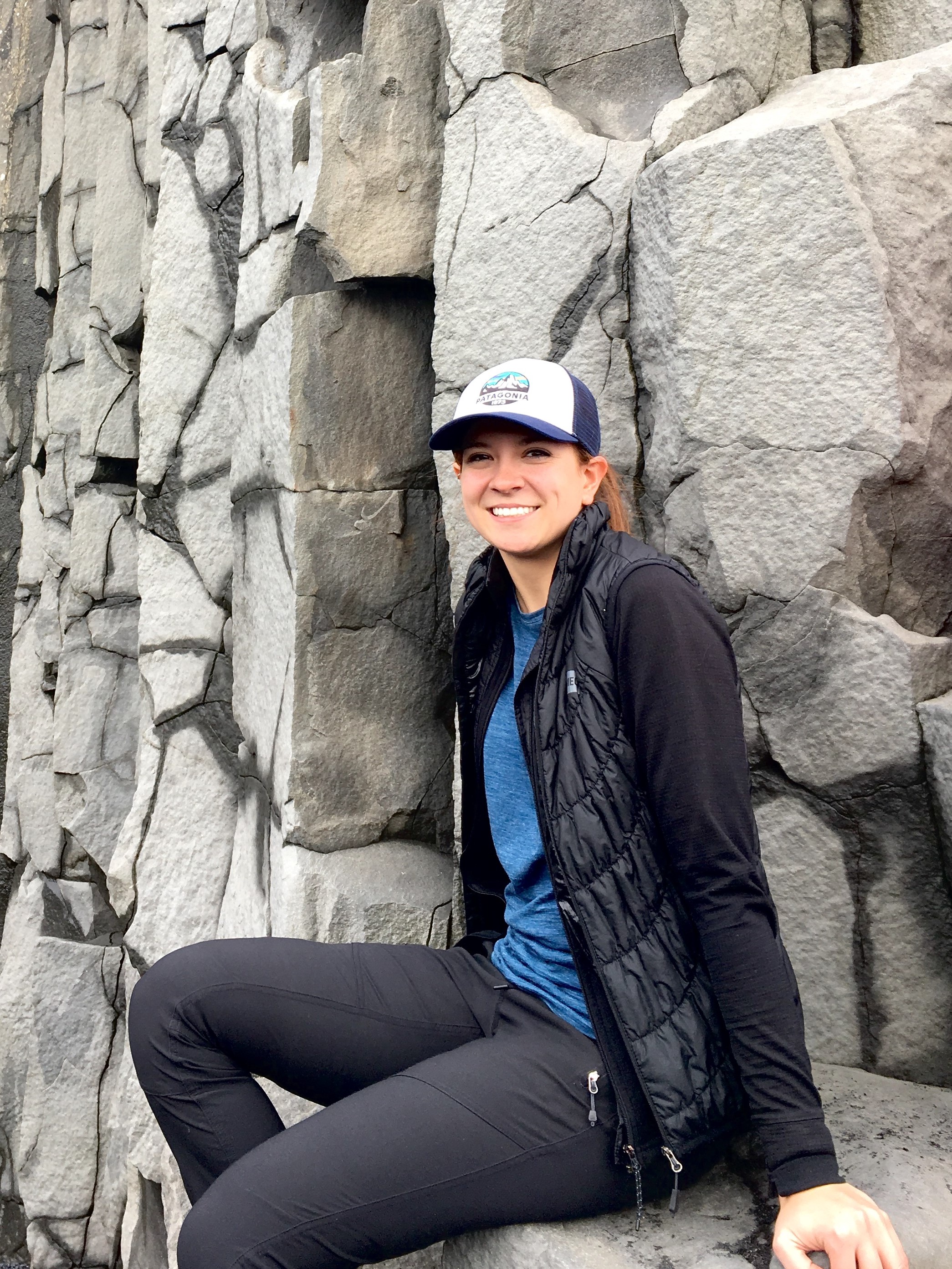 PhD Candidate, University of Ottawa
Don't be afraid to be different and find your own path.
I'm a PhD student studying the dynamic geologic processes that occur in deep oceans by examining ancient seabed rocks that have been preserved and exposed in Western Canada. In doing so I seek to understand how atmospheric and oceanic conditions are reflected in seafloor geology and how ancient seabeds can be used to reconstruct past climate conditions.
WHY DID YOU CHOOSE THIS FIELD?
I started collecting rocks on the playground as a young child and my parents nurtured this interest from the beginning, buying me geology books and new rocks for my collection as I got older. In high school I took an Earth and Space Science class, which cemented my love for geology. My interest in rocks themselves combined with the travel and outdoor adventure that comes with studying them makes geology the perfect field for me.
WHAT DO YOU LOOK AT & THINK, "I WISH YOUNGER ME WOULD HAVE KNOWN THIS WAS POSSIBLE?"
Getting to travel all around the world and go to amazing, remote locations where few people have ever gone before as a career. It feels like something right out of an Indiana Jones movie.
WHY DO YOU LOVE WORKING IN STEM?
I love working in STEM because no two days are ever the same and there are constant opportunities to try new things, learn something different, or solve scientific problems. Going out of your comfort zone and challenging yourself mentally is what makes every day exciting.
BEST ADVICE FOR NEXT GENERATION?
The best part of STEM is the incredible variety - in every field there will always be new problems that need creative, passionate people to solve them. Don't let anyone convince you that your dream job/career isn't out there, and don't be afraid to be different and find your own path.
"When the going gets tough, the tough get going."