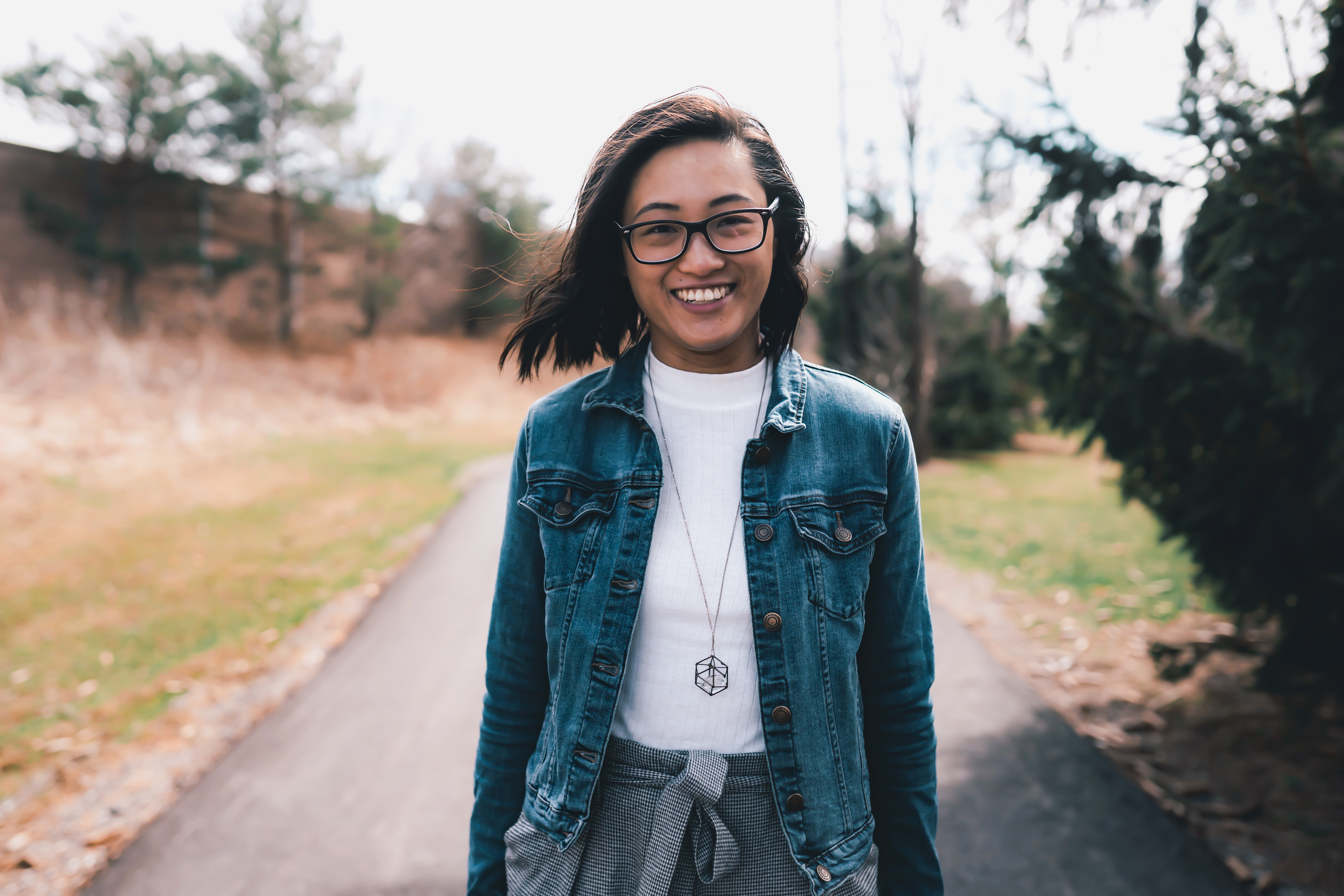 Science Communicator (Freelance)
Find friends who will strengthen you and lift you up.
I get people, young and old, talking about science and connect them with researchers and professionals! It can look different from day-to-day. Sometimes, I'm planning events (virtual ones these days). Other times, I'm writing stories or posting on social media. My favourite part is making videos and creating visuals. I also love connecting with so many interesting people and learning new things everyday.
WHY DID YOU CHOOSE THIS FIELD?
I have always struggled with knowing what I wanted to pursue, jealous of my peers who knew exactly what they wanted to do. I remember thinking in high school, "My perfect career would be a mix of the arts and sciences. But that doesn't exist." I thought I had to settle for one or the other. Granted, I would not have even considered science if it was not for my mom who had encouraged me to take all the science classes my school offered.

As my first year of university came to a close, I was at a loss of which major to choose. I went to my advisor and we discussed what I liked and I didn't like. I ended up choosing Chemistry but realized my labmates had so much more passion for it than I did. My graduation was approaching and again, I was uncertain. I talked to my favourite Teaching Assistant about why she loved research, but it still didn't quite resonate with me.

It wasn't until I was working for a company specializing in educational and entertaining science programs that I figured it out. A parent came up to me and asked if I was a teacher. The answer was no, but she said, "Well, you're really great at communicating science!" My eyes lit up! That day, I went home and researched science communication. It felt right - I still loved the science and I loved the way people would have an "Aha!" moment or a "That's so cool!" moment when I talked about or demonstrated science. Although there didn't seem to be one way to do it, I wanted to learn more about it. As I was close to paying off my student loans, I decided to take the plunge and invest in a Master's in Science Communication and Public Engagement. I met amazing people from all over the world who I still keep in touch with and learned so much. And I finally felt like I was heading in the right direction. It is the perfect field for me to keep one foot in the arts and one foot in the sciences while striving to making a difference.
WHAT DO YOU LOOK AT & THINK, "I WISH YOUNGER ME WOULD HAVE KNOWN THIS WAS POSSIBLE?"
I was so shy growing up. I barely raised my hand, even if I was confident in my answer. I hated presentations - they were always my worst mark. But now, it's part of my job to speak in front of large groups of people. I certainly still get nervous, but I have made leaps and bounds. I remember thinking, "Wow. Younger me would never have believed that I would be doing this - speaking so enthusiastically and happily and comfortably in front of so many people - as a job!" You really never know what you could achieve, or even, where life can take you.
WHY DO YOU LOVE WORKING IN STEM?
I love how there's always more to learn and how much we still have to discover!
BEST ADVICE FOR NEXT GENERATION?
Be open-minded. Find friends who will strengthen you and lift you up.
"Oh, it's delightful to have ambitions. I'm so glad I have such a lot. And there never seems to be any end to them-- that's the best of it. Just as soon as you attain to one ambition you see another one glittering higher up still. It does make life so interesting." ― L.M. Montgomery, Anne of Green Gables