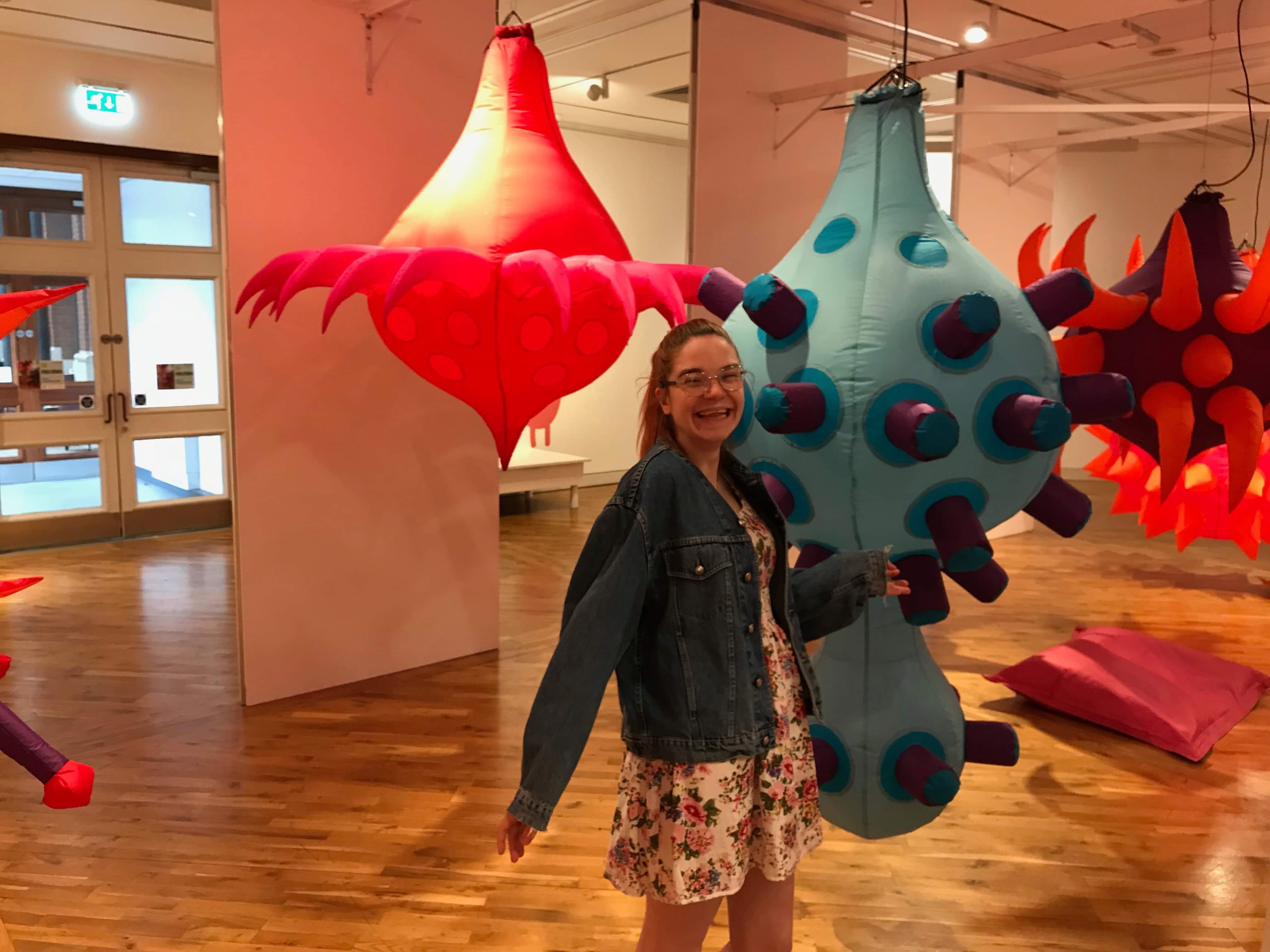 Masters Student at the University of York

Asking the big questions is the whole basis of STEM, no question is silly, no question is impossible!
I am currently a postgraduate research student in environmental microbiology, looking specifically at the influence of discharged antibiotics on environmental antibiotic resistance in agricultural systems.
WHY DID YOU CHOOSE THIS FIELD?
Science was always my favourite subject at school, and I got my first microscope for Christmas when I was 5 years old! I remember being shocked by how much there was in the world that we couldn't see!

In addition, both my parents are nurses so there were always plenty of medical books around the house and I LOVED asking questions!

Through GCSE and A-Level, my favourite subject was Biology, especially when it came to human biology and disease, this is why I chose Biomedical Science for my degree at university, and this was the best decision of my life!

I then landed a year long placement at my local hospital in the Microbiology department and decided I wanted to carry on spending my time studying bacteria, and the rest is/will be history!
WHAT DO YOU LOOK AT & THINK, "I WISH YOUNGER ME WOULD HAVE KNOWN THIS WAS POSSIBLE?"
I was incredibly lucky to be brought up in a strong-willed family where I was always encouraged that anything was possible if I put the hard work in and was supported! My parents taught me to always believe in my own abilities and never be afraid to ask questions which is most definitely why I am where I am today.

Although the achievement that stands out right now is definitely writing my first full academic paper at home in the middle of a worldwide pandemic, as younger me would probably think I'm a superhero for that!
WHY DO YOU LOVE WORKING IN STEM?
STEM is the most exciting field where there's more questions than answers and I have always loved asking questions (even ones that feel impossible to answer) and wondering what the answers might be, so to be part of adding to the ever-growing collection of knowledge in the world is the best feeling ever.

We know more today than we have ever known before, and we'll know more tomorrow than we do today.
BEST ADVICE FOR NEXT GENERATION?
NEVER BE AFRAID TO ASK QUESTIONS!
Asking the big questions is the whole basis of STEM, no question is silly, no question is impossible! Believe in yourself and your abilities, don't worry about making mistakes, and ask away.
"Science, for me, gives a partial explanation for life. In so far as it goes, it is based on fact, experience and experiment." - Rosalind Franklin