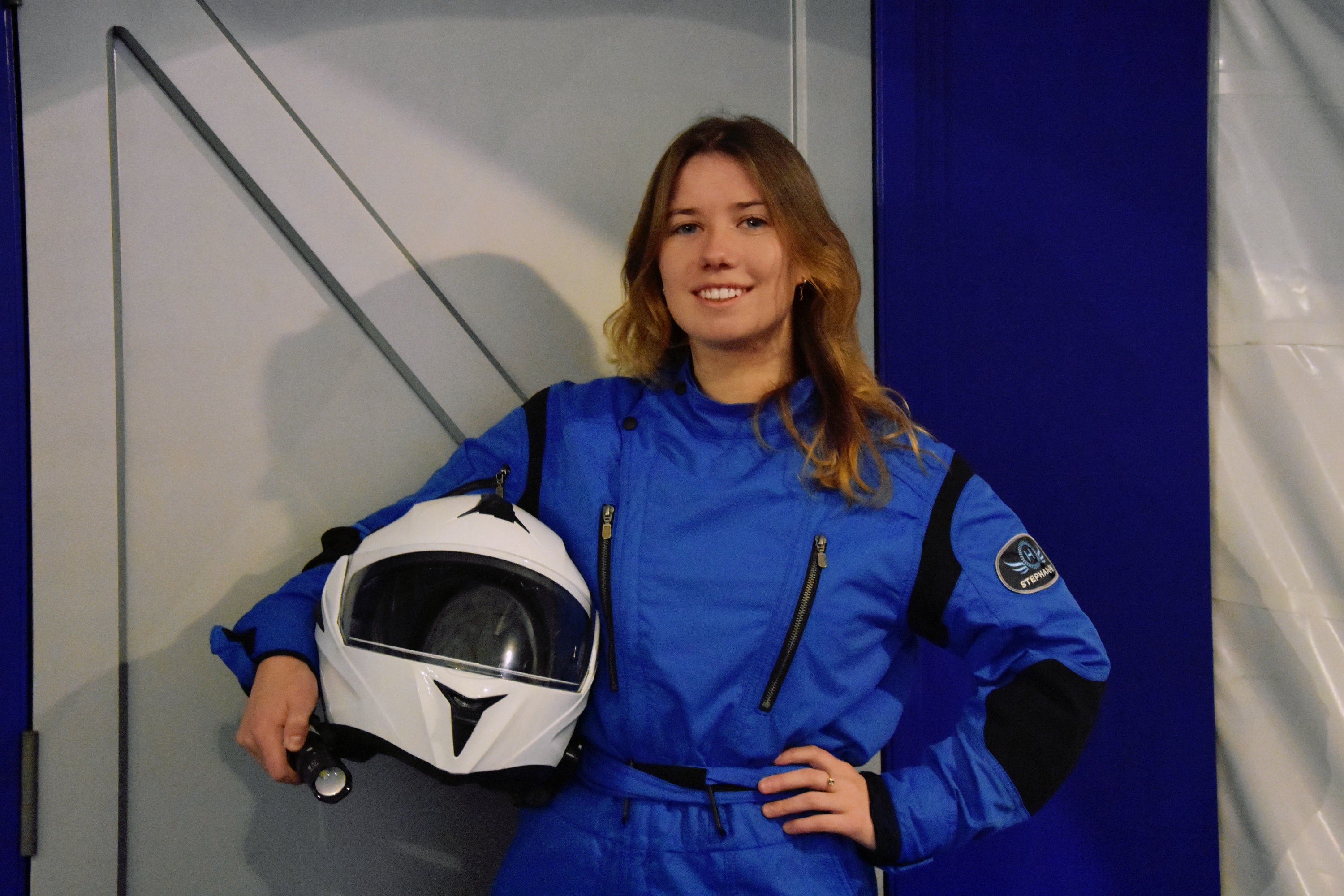 Analogue astronaut, physicist for EuroMoonMars and test engineer for Airbus Defence and Space
Don't think you cannot do something. Think you can do it all!
During analogue astronaut missions, we conduct experiments and research on how it would be to live on the Moon/Mars. These missions and researches are of how high importance to sustain a permanent habitat in an extra-terrestrial environment and to get international and interdisciplinary teams to work together on the same problem. In addition, a lot of the work is outreach, scouting and obtaining international collaborations. Another goal is to get in contact with the public and stimulate/inspire (young) woman in and for STEM. For the work at Airbus Defence and Space, I test different systems for satellites in a clean room to make sure all the specifications are alright.
WHY DID YOU CHOOSE THIS FIELD?
Since I was a child I have been very curious. If I didn't understand something I start asking around until someone could give me a correct answer. At some point, I started watching Star trek, Star Wars and Battlestar Galactica during movie night with my dad. During those episodes/movies I started asking him how they could travel faster than light? How a star works? How a spaceship works? Is there other live out there? He tried to answer as much as possible, which resulted in movie nights that lasted from 1-2 hours to 4-6 hours and endless discussions about space. With interests only growing, I decided to become a physicist in the space sector.
WHAT DO YOU LOOK AT & THINK, "I WISH YOUNGER ME WOULD HAVE KNOWN THIS WAS POSSIBLE?"
working and collaborating on science projects. You don't have to be a 40 year old PhD to conduct space science. There are already a lot of astronaut/science projects for children and high school students to do, which will only get them interested in space sooner.
WHY DO YOU LOVE WORKING IN STEM?
You learn something amazing every day about the wonders of space, science and working together with amazing, friendly, enthusiastic and hardworking people in STEM.
BEST ADVICE FOR NEXT GENERATION?
Don't think you cannot do something. Think you can do it all! You are your own limit and STEM is here for everyone.
Move, but only if it is forward - C.R. Pouwels