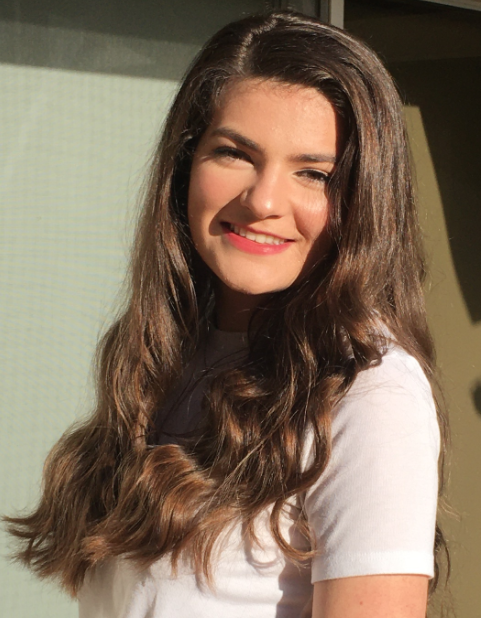 BEng Mechanical Engineering Student, University of Edinburgh
And - R&D Mechanical Engineering Intern, G4 Insights; Supersonic Rocket Researcher, endeavour; UKSEDS Content Writer; Engineering Representative, Edinburgh University Women in STEM Society
Only you can decide what you want to achieve.
As a university student, I am learning about material related to mechanical engineering, as well as many other topics such as electrical systems and structures. Not only am I learning about how the world works, but also how to approach a problem as an engineer.

As an R&D intern, I am working on a very innovative energy process to create biofuel. The aim is to replace fossil fuels with low cost renewable natural gas, by transforming scrap wood into energy. I am working on a small aspect of the intricate process, where we are in the phase of creating a larger version of the pilot plant. I am currently researching, designing, and testing a heating process.

As a rocket structures researcher, I am designing and modelling the main rocket body structure on ANSYS software using composite technology for the University of Edinburgh's rocketry team. The ultimate aim is for the rocket to be able to go at supersonic speed, so it is really important for its structure to withstand high forces exerted on it.


As the content writer, I am part of the Careers team, where we manage the Space Careers UK website. I regularly post new job profiles on roles in the space industry, alongside articles. I reach out to space sector professionals to find out about their roles, and complete interviews to spread the news about the many opportunities in the space sector. I also help on the media and diversity teams.

As the Engineering Representative, I am working towards promoting equality in my subject, while supporting the other STEM subjects. I am working towards creating engineering panel discussions, as well as helping organise STEM outreach events for school aged girls with Robogals.
WHY DID YOU CHOOSE THIS FIELD?
At school, I loved all subjects, and took a long time to decide what I wanted to study. However, I was fascinated by cars, airplanes, and rockets. I really wanted to do a subject where I could learn how to problem solve, and also learn about how the world around me works. There's honestly engineering everywhere! I was also quite indecisive and wanted to do all types of engineering, so settled on Mechanical Engineering, where I could learn about all different types of engineering.

Not to mention, I had really fantastic maths and physics teachers at school, and really enjoyed all of the practical experiments I did in the classroom.

I was also really intrigued with the engineering on tv shows, and wanted to be able to contribute to cool projects and inventions like they were working on. I feel like the number of women with STEM knowledge in TV shows and movies, especially with the release of "Hidden Figures", which I find super cool!
WHAT DO YOU LOOK AT & THINK, "I WISH YOUNGER ME WOULD HAVE KNOWN THIS WAS POSSIBLE?"
Being able to meet company representatives in the space industry and networking with them. Younger Christina was extremely shy, and would have found it difficult to go into a networking event and just speak to whoever I wanted to. It all seemed so intimidating! I've learned that if you're friendly, curious about other people, and able to be the first person to initiate conversation, you can meet the most incredible individuals and perhaps even gain insight into what to do after university. People also love to speak to passionate students, so it gives you the chance to learn a little bit about their lives, while making a new connection.
WHY DO YOU LOVE WORKING IN STEM?
I love being able to solve problems, and work on completely new ideas. There are so many different possible solutions to every problem, and it's really exciting considering all the different ways you could approach anything. There's so much innovation! You're constantly learning new things, as well as new scientific discoveries and the latest technology. Also, I love the impact that my work has on the future, such as at G4 Insights, where I'm working on a new process that has the potential to power Canada.
BEST ADVICE FOR NEXT GENERATION?
Only you can decide what you want to achieve. Once you set your mind on something, be fearless and go for it. Keep working away at it. People are sometimes amazed at how I get myself involved in all these things outside of university. As well as passion, you need the drive to make those opportunities happen. It's always better to try something than to wait and miss out on a golden opportunity. Regardless of the outcome, you will grow as a person. As well, people are much more approachable than you think, so don't be afraid to speak to them about joining in with what they're doing, or to seek advice. There's never any problem with asking for help to get to where you want to be.
"Do not wait; the time will never be 'just right'. Start where you stand, and work with whatever tools you may have at your command, and better tools will be found as you go along." Napoleon Hill