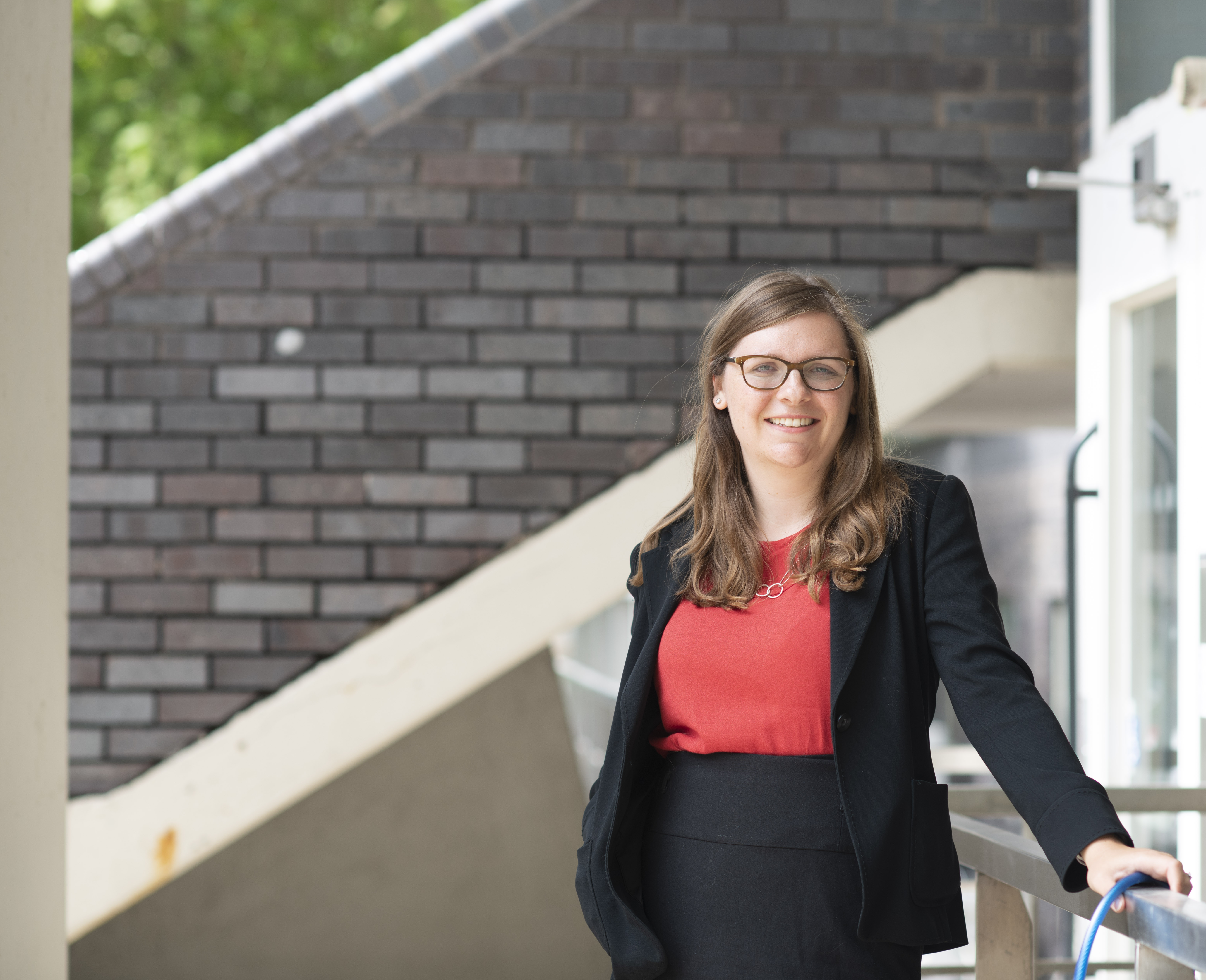 Associate Professor, University of Warwick
It [is] possible to not only progress as a woman in Engineering but as a mother too.
I'm the Director of Studies for General, Biomedical and Systems Engineering which means I am responsible for teaching and management of those degrees in my department. I have designed the curriculum and also monitor the quality of delivery to make sure students have the best learning experience possible.

I also do research in pedagogy (meaning how to teach) and Systems Engineering, in particular I look at how active systems might be developed in the automotive sector.
WHY DID YOU CHOOSE THIS FIELD?
I grew up in a farming community in Cumbria and was first (and only) person in my family to attend University. At school, like other clever girls, I wanted to be a lawyer! I even went to open days for law and was still planning to apply for law courses at University in the months before writing my personal statement. I was good at maths though and took part in outreach activities such as Jaguar schools. I was persuaded by a residential programme at Newcastle University to apply for Engineering having seen what a difference it can make. I am incredibly fortunate that Oxford saw my potential at interview and gave me an offer despite not having studied Physics by that point. This meant I had to study the full A-level Physics in my own time in less than 9 months. At Oxford I studied General Engineering which gave me an overview of all types of Engineering. I chose specialist options in Engineering Mathematics and Biomedical Engineering and stayed at Oxford to do a PhD in Mathematical Modelling of the control of blood flow in the brain. I then moved to industry working at Jaguar Land Rover on modelling and control for vehicle dynamics before being offered the role at Warwick. I now work in what must be the only place that I can combine Biomedical and Automotive research.
WHAT DO YOU LOOK AT & THINK, "I WISH YOUNGER ME WOULD HAVE KNOWN THIS WAS POSSIBLE?"
I have two children under 5 yet still work full time and have a fulfilling and challenging career. I wish I had known that it was possible to not only progress as a woman in Engineering but as a mother too.
WHY DO YOU LOVE WORKING IN STEM?
I love that I work on really complex challenges facing the world in mobility and health (and in the combination of these!) and simultaneously am developing students with the skills ready to face these challenges.
BEST ADVICE FOR NEXT GENERATION?
On the undergraduate courses I run, 40% of the cohort are female. Many of these girls are attracted to the holistic systems thinking approach to problem solving that I teach as well as the focus on human-centred problems. I would advise girls to use their natural holistic tendencies and not ignore any heart desire to serve people through engineering but to find the right type of engineering which lets them do both.
I love the idea of the body of Christ from the bible. That each of us have abilities and skills which complement each other and work together for the greater good.

"15 Now if the foot should say, "Because I am not a hand, I do not belong to the body," it would not for that reason stop being part of the body. 16 And if the ear should say, "Because I am not an eye, I do not belong to the body," it would not for that reason stop being part of the body. 17 If the whole body were an eye, where would the sense of hearing be? If the whole body were an ear, where would the sense of smell be? 18 But in fact God has placed the parts in the body, every one of them, just as he wanted them to be."