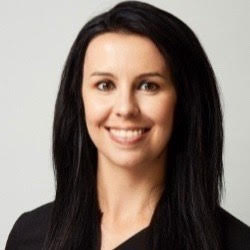 Hot Metals Project Engineer for BHP Olympic Dam
You are capable of great things, the STEM fields are a tool for you to showcase these.
I am currently a hot metals project engineer on a major smelter upgrade program ($500M AUD). I play a key role in facilitating the engineering required for the upgrade with the changing needs of the plant. do this by acting as a catalyst for growth and change, providing my technical input as well as connecting experts and key resources both within the organization and the consultant teams we have on board, as we look to shape the future of Smelting at Olympic Dam.
WHY DID YOU CHOOSE THIS FIELD?
After completing my bachelor of honors degree in Mechanical Engineering. I was unsure if I was going to stay in the engineering space. Like many recent engineering graduate, I tried my hand at a corporate role in business consulting. I knew from the first month that I missed engineering and I later spent a week interviewing for a graduate program at SNC Lavalin in South Africa. During this week I was exposed to the different departments and projects that the teams were working on - one of these was the Pyrometallurgy department. It was love at first sight. The innovation that was taking place in the small team was electric and the team itself were a passionate and tight knit group. I worked hard to be accepted into the program and got accepted to join the department as the first female and graduate that they had taken on. My passion for pyrometallurgy grew from there and it has since shaped my career.
WHAT DO YOU LOOK AT & THINK, "I WISH YOUNGER ME WOULD HAVE KNOWN THIS WAS POSSIBLE?"
Organising and facilitating an independent review of a project I was working on, by a group of industry experts with over 300 years of Smelting experience between them. Being able to hold my own in technical conversations and be taken seriously by my peers. I wish younger me could have found that self confidence and belief sooner!
WHY DO YOU LOVE WORKING IN STEM?
I love knowing that what I do has purpose. Knowing that what I do matters and is contributing not only to a company's bottom line, but to the greater good of the world. We are quite literally shaping the future.
BEST ADVICE FOR NEXT GENERATION?
You are capable of great things, the STEM fields are a tool for you to showcase these. If you are unsure - reach out to someone who is already in the field you are looking to enter, ask for advice and support as you start your journey, so many of us would be only too happy to help.
Just keep swimming. It has served me well in all challenges I have faced in life.