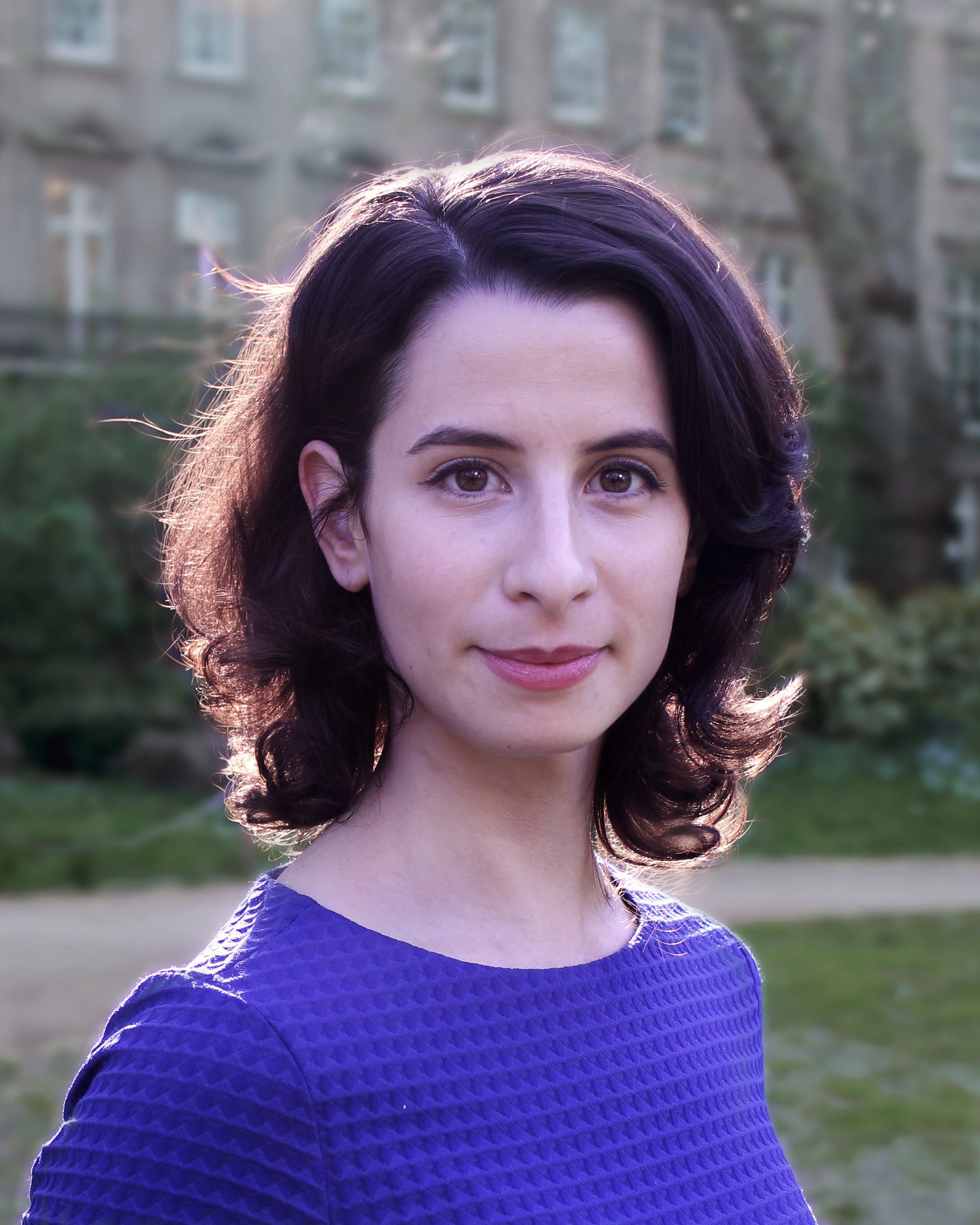 Molecular Astrophysicist, MIT
[Through STEM] you can understand the world around you, which is really cool, but you can also be extremely useful.
I simulate molecules to be able to detect them in our atmosphere, or the atmospheres of other planets and moons. My current focus is to figure out what different biosignature gases look like when they interact with light, so that we can detect and understand alien life.

My favorite molecule is phosphine: I have spent my whole career investigating what it looks like, and what it means to find it on an alien planet.
WHY DID YOU CHOOSE THIS FIELD?
I have always loved astronomy, but I was not very fond of my teachers and school was not an encouraging environment for me. My parents, however, were extremely supportive of my scientific interests. I decided to become an astrophysicist when my parents showed me a solar eclipse (I was twelve). Realizing astronomers knew exactly what would happen in the sky, before it happened, felt like a superpower, and still does.

As my education and career progressed, I began to find that what really interested me in astronomy was the power of tiny things - like molecules, and photons - to answer enormous questions: are there habitable planets around that star? Is there life on that moon?
WHAT DO YOU LOOK AT & THINK, "I WISH YOUNGER ME WOULD HAVE KNOWN THIS WAS POSSIBLE?"
I would have never imagined that I would, as an adult, develop the tools to detect life in a distant world, without going there.

I wish younger me would have known that you don't need to travel someplace to understand it. There is much we can learn about space without leaving the Earth (and much we can learn about Earth by understanding space).
WHY DO YOU LOVE WORKING IN STEM?
I love knowing that, on a good day, I can add a teeny tiny bit of knowledge to the world. I love considering that, every time I learn about a new molecule, I am a little bit closer to understanding an alien atmosphere, and figuring out if planet has life on it.

I should point out that I don't always love working in STEM. Sometimes I feel frustrated - calculations and models don't always work out! Sometimes I feel like I'm not clever enough; it is really hard to figure things out for the first time. But most days I can wake up looking forward to learning about space, and feeling thankful for having a really really cool job.
BEST ADVICE FOR NEXT GENERATION?
STEM fields allow you to learn about the fundamental tools that build our reality. What that means is, you can understand the world around you, which is really cool, but you can also be extremely useful.

In terms of a career, STEM subjects can lead to extremely interesting jobs (for example, biomedical researcher or aerospace engineer), but a very important thing to remember is that there will always be need for someone who can solve difficult problems, can code, or understand a scientific field. So, by pursuing STEM, you not only open the door to a potentially fantastic career, but you also develop the skills to always be in high demand for many more jobs than you will ever need.
"The universe is a pretty big place. It's bigger than anything anyone has ever dreamed of before. So if it's just us... seems like an awful waste of space."