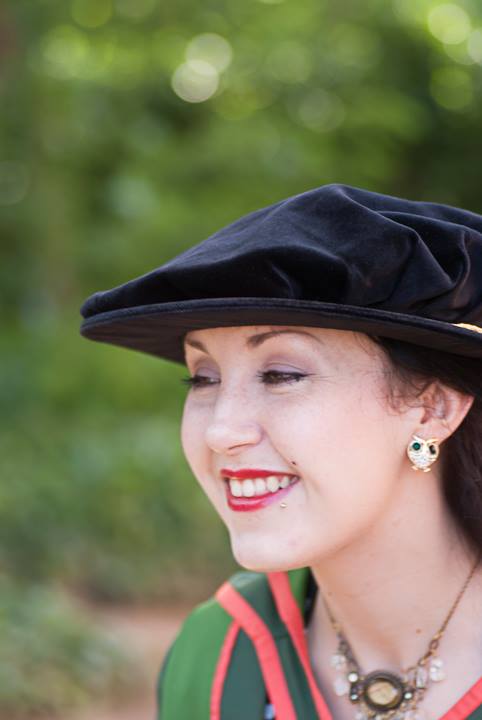 Research Fellow, Leeds Institute of Cardiovascular and Metabolic Medicine, University of Leeds
Learn self-compassion. STEM is not easy, but you're not a failure if you fail at something.
I push back the boundaries of human knowledge in the context of thrombosis. Thrombosis being the unwanted presence of a blood clot in disease states. I spend a lot of time in the lab with my white lab coat on with a pipette in hand, looking at platelet function and metabolism in the presence of pathological substances. I do this using Western Blotting, Flow Cytometry, ELISA, aggregation assays, monitoring oxygen consumption rate and acidification rates. I am a trained phlebotomist therefore I take blood samples from volunteers with their permission and isolate blood fractions from them to isolate various cells and study their interactions to better understand what is going on in the case of cardiovascular disease so that better clinical drugs can be designed to treat such conditions as heart attacks or strokes.
WHY DID YOU CHOOSE THIS FIELD?
Cardiovascular disease and diabetes are the biggest killers out there in the developed world. I wanted a job that made a difference to people. It's a fantastic field to be in. Honestly, I didn't know what I wanted to do and I still don't have a solid plan for the future! All I know is that I like to know how things work. I loved biology in school and college. I knew I wanted to go to University as my primary school teachers had forseen my potential and I was the first one in my family to have such ambitions.

At school I was consistently a top student in the sciences, when I went to college I took biology, chemistry, maths and further maths. I got an A, B, C, C grade. My tutor at the time must have looked at what I was studying and added Biology + Chemistry and suggested I apply for biochemistry at University. Many applications later, I went to an open day at the University of Leeds and had an informal meeting with the module leader who was a fierce woman, yet kind and approachable. I hadn't appreciated who she was at the time and when asked why I wanted to come to Leeds I said something dumb: pro-tip: have a decent answer prepared in case you get asked this by anyone in an open day! Yet, it must not have been so dumb as I studied biochemistry with medical biochemistry at the University of Leeds for 3 years (it was the best experience of my life and cost be damned you should do it if you want to) and got my B.Sc (hons) with a first class grade and various awards for coming top of my cohort. I met my husband there too and made lifelong friends. I didn't know such a thing as a Ph.D. (post-honours degree) existed before being at University. I started my Ph.D. with a rocky start due to stressful working conditions. I quit and restarted with a new group in Pharmacology, where I studied pathology of and treatments for type 2 diabetes. 4 years later, I graduated in 2014 and I now hold a doctorate degree.

I had no role model in the scientific field growing up except for the teachers at secondary school who always encouraged me and praised my aptitude, for that, I will be forever grateful. My ultimate role model throughout my life is my Mum (I know I know, cliche, but it's cliche for a reason) who is the strongest person I know. My current role models in the scientific field come from the scientific communicators on YouTube on the SciShow channel-shout out to Hank Green and Olivia Gordon! Being in cardiovascular sciences helps me help others indirectly, by studying disease states and the mechanisms behind it. But also directly, by mentoring Ph.D. students and B.Sc. students.
WHAT DO YOU LOOK AT & THINK, "I WISH YOUNGER ME WOULD HAVE KNOWN THIS WAS POSSIBLE?"
From a purely scientific standpoint: getting a Ph.D. I had no idea this existed before going to University. I remember, when I viewed my life as a teenager laying in bed at night, I would try to go through my plans for my future, and there was always a black hole, a void in the distance. A bleak unknown when considering what happens after University. A question about science: don't we already know it all? If we don't, how do we find out more? Is that even possible? Yes, yes it is possible and it's called research. A Ph.D. is a 3-4 year training scheme to get you prepared for how to perform research to push back the boundaries of science. It's hard. It's frustrating. But it's possible, and I am capable of doing it. So are you.
WHY DO YOU LOVE WORKING IN STEM?
I love that there's always something new in the literature. You're never bored. There's endless reams of information out there to build your internal database.

I also love being on an equal playing field with my colleagues-I remember being at school, a lot of my friends didn't like science and therefore I couldn't really talk to them about science stuff. When you get into college and University and beyond these conversations become natural and stimulating.
BEST ADVICE FOR NEXT GENERATION?
Learn self-compassion. STEM is not easy, but you're not a failure if you fail at something. You're only human and you're doing the best you can. Take time for yourself. You deserve it.
"The definition of insanity is trying the same thing and expecting different outcomes."